Ginger is good for cooking, but it can also create beautiful flowers.
Plant type: Herbaceous perennial
Hardiness: USDA Zones 8 to 11 for most species
Growing ginger indoors or out can keep you in Asian food and ginger cookies for years to come.
Some species are prized for their fantastic foliage, while others offer eye-catching flowers. The common edible ginger (Zingiber officinale) is mostly raised for its flavorful roots. Ginger grows from a branching rhizome that sends up mostly upright to arching stems with long but relatively narrow leaves. In summer or fall, separate flowering stems typically bear densely clustered bracts that can be quite colorful; the small blooms themselves may be hardly noticeable. Ginger ranges in height from about two to eight feet tall, depending on the species.
How to use it: Planted in single clumps or in groups, gingers are invaluable for adding a tropical touch to summer borders and container plantings. They make great-looking houseplants, and the blooms are eye-catching as cutflowers.
Culture: Gingers can tolerate full sun in northern areas but usually prefer partial shade. They can grow in full shade too, although they're not as likely to bloom there. Give them fertile, well-drained soil, and keep it evenly moist from spring to fall; fertilize regularly during this period as well. During the winter, let the soil of potted gingers dry out a bit between waterings. Gingers growing outdoors appreciate winter mulch in the cooler parts of their growing range. Propagate by division in spring. No serious pest or disease problems.
Special notes: Some gingers (including the common edible species) are rather shy about blooming, but they're worth growing for their foliage interest alone—especially those with colorful leaves. All of them tend to be aromatic, easy to grow and quite vigorous. A single rhizome of edible ginger can expand to fill a large pot by the end of just one growing season, providing an ample harvest for kitchen use.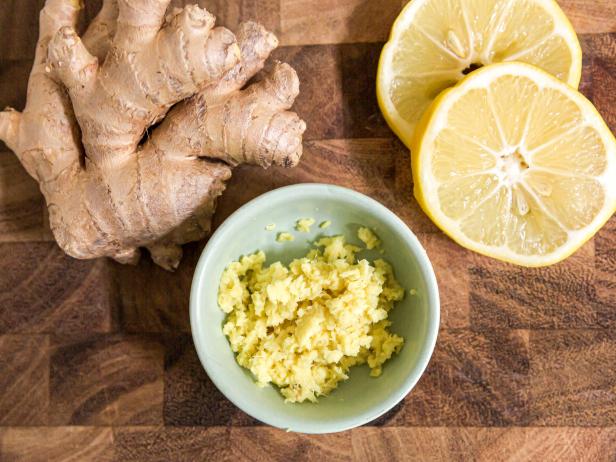 3. Ease Joint + Muscle Pain
When brought on by a challenging workout or a more serious chronic condition such as osteoarthritis, joint and muscle discomfort, swelling, and pain may be reduced with daily ginger consumption. A 2015 systematic review indicates that ginger may also accelerate muscle recovery and reduce the inflammatory response due to exercise.
Selected cultivars and species
Zingiber 'Midnight'. Unique brownish-black-colored foliage. Reaches about two feet tall and about one-and-a-half feet wide.


Myoga ginger (Z. mioga). Grows about two feet tall, with light yellow flowers in late summer and fall. The leaves may be solid green or variegated (as in the popular cultivar 'Dancing Crane'). One of the hardiest species, often overwintering outdoors in USDA Zone 7 and even in parts of Zone 6.


Common ginger (Z. officinale). Glossy, deep green leaves on two- to four-foot-tall stems that grow from edible rhizomes. Seldom produces flowers. You'll rarely find plants for sale, but you can easily grow your own from plump, fresh rhizomes sold at your local supermarket.


Beehive ginger (Z. spectabile). Reaching six to eight feet tall, with green foliage, this species is best known for its blooms: dense, three-foot-tall clusters of light yellow bracts that usually turn reddish as they age from midsummer to fall.


Shampoo or pinecone ginger (Z. zerumbet). Upright, eight-foot-tall stalks of green leaves, with much shorter flowering stems. Starting out green and gradually turning red, the mature, cone-shaped inflorescence contains a clear liquid that can be used like shampoo.


Alpinia zerumbet 'Variegata' has striking, gold-streaked foliage. Plant size is about five to eight feet tall and wide.
Ginger has healing properties that are helpful in combating a variety of ailments.
Find out how to incorporate ginger into your diet and learn more about how ginger might help relieve a host of health issues.