Discover easy, stylish ways to keep gardening in winter, indoors and out.
Who says you have to stop gardening in winter? In mild winter regions, spending time outside gardening in winter is wonderfully enjoyable—thanks to fewer pests and lower temperatures. Even if you live where the snow flies, you can find some winter garden ideas that work for you. Not sure where to start? Try a few of these winter gardening ideas.
Plant winter container gardens with frost-tolerant flowers and greens to brighten the scene and fill your salad bowl. As temperatures tumble, shift containers from wide-open areas to protected spots on a porch or beneath a deck to prolong the colorful harvest. In cold-weather zones, your containers may be done by Thanksgiving, but you can replace the plants with evergreen clippings or sculptural twigs and light strings for a pretty winter display.
In mild winter regions, a winter gardening idea your family will love is raising a winter vegetable garden. Even in a small space, you can grow plenty of greens, root crops and other veggies to savor homegrown garden-fresh flavor all season long. Depending on how cold your weather becomes, you can also tend winter herbs outdoors in planting beds or pots.
Indoors, try your hand at gardening in winter by tending winter-blooming houseplants. Paperwhite narcissus, white jasmine, cyclamen and moth orchid open beautiful blossoms during the cool seasons of the year. You can also raise potted herbs indoors, along with salad greens. You might need to provide supplemental light, but you can still enjoy the taste of freshly picked food you grow yourself.

For a spot of living greenery, sow rye or wheatgrass seed in a pot of soil. You'll be surprised how much fun it is watching seeds sprout. Instead of mowing, break out a pair of scissors to trim your grass. Once it starts to fade, pull it and replant. Wheatgrass grows so quickly you can easily keep several pots in process to ensure you always have a happy green place all winter long.
We're sorry, there seems to be an issue playing this video. Please refresh the page or try again in a moment. If you continue to have issues, please contact us here.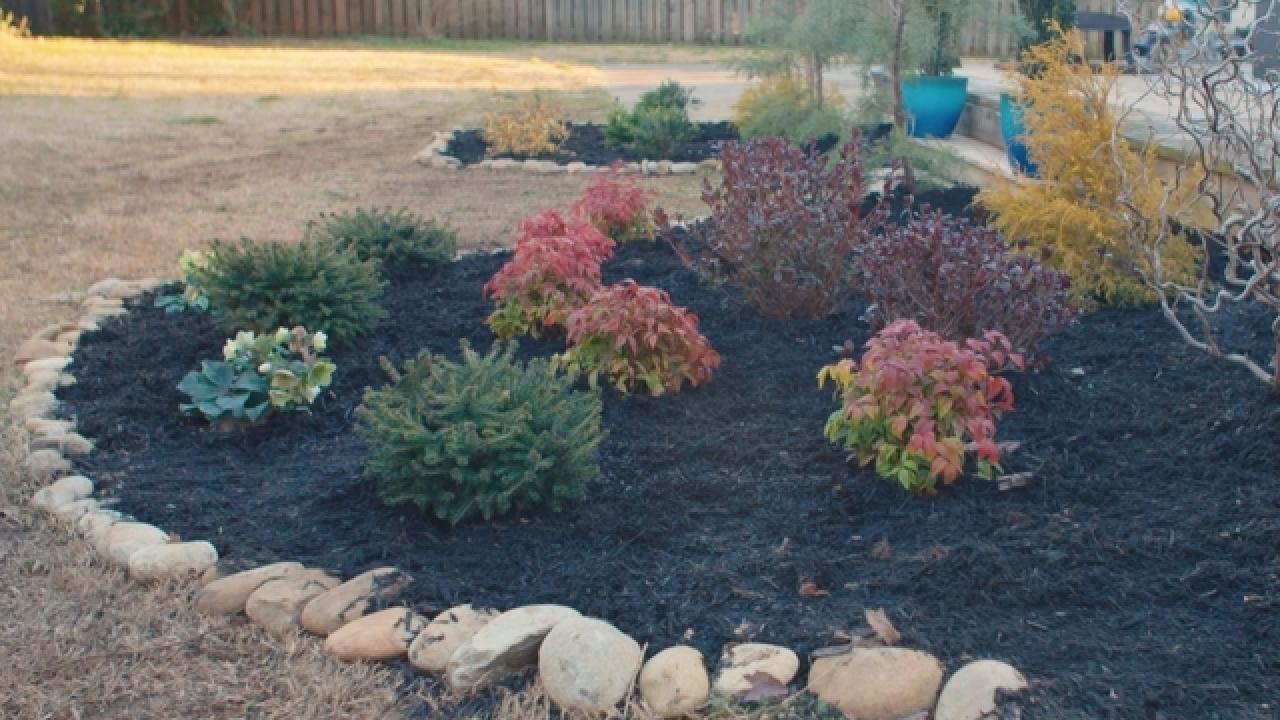 No matter where you stick your trowel in soil, you can enjoy the beauty of well-placed winter plants. In coldest regions, a key winter gardening idea is to design a landscape that offers beautiful winter views. A well-designed winter garden rewards in other regions, too, but when outside temperatures drive you indoors, filling key views with beauty ranks high on the garden priority scale.

An important winter gardening idea is taking inventory of your yard to determine where design is lackluster or weak. Observe your landscape and notice what attracts your eye. Structures like a trellis, tuteur or garden arch provide an instant focal point. Neatly edged paths and beds also earn their keep in winter, when lines are clearly visible and not blurred by billowy plantings.

Once you determine where your landscape needs help, settle into some armchair gardening. Peruse photo galleries online and flip through inspiring garden books for ideas you can adapt to your budget and yard.

In all regions, design a winter landscape that provides materials you can clip to assemble winter floral arrangements—indoors and out. Gathering these materials and creating attractive displays is a simple, but rewarding winter gardening idea. Stuff pots or hanging baskets on a porch with evergreen clippings and berried branches, and you have a winter-hardy display.