How to Keep Houseplants Healthy and Happy
Gardening expert Felder Rushing offers tips on how to care for finicky houseplants.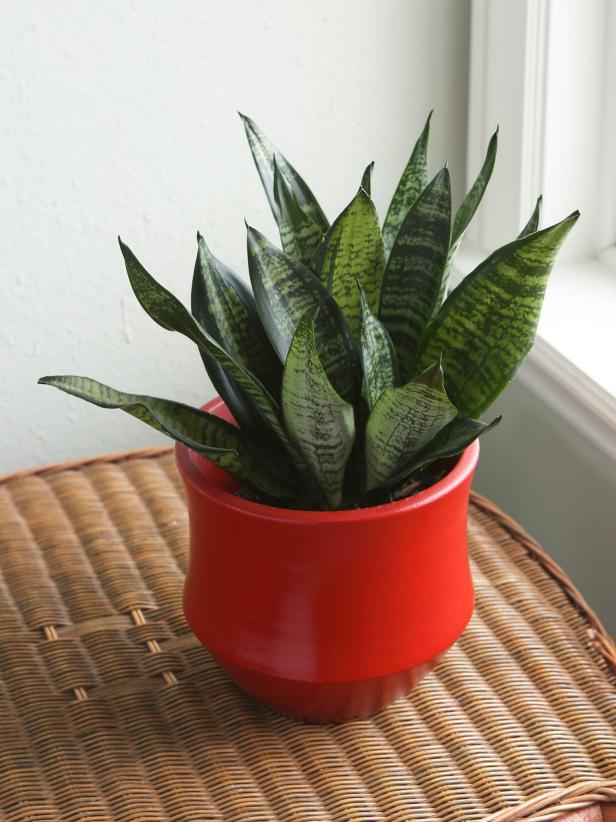 Sanservia 'Black Robusta'
This Sansevieria, 'Black Robusta', needs very little water and even thrives on neglect.
Costa Farms
This Sansevieria, 'Black Robusta', needs very little water and even thrives on neglect.
Q: Every fall when I bring my potted plants indoors, they drop so many leaves I think they are about to die. What can I do to keep this from happening again?
Some plants — especially weeping fig, hibiscus, bougainvillea and dracaenas — are just going to drop leaves, no matter what you do. Happens to mine too. Every year. It's not just the dramatic change in light levels and temperatures that cause the problem; it is aggravated by how our air conditioners and central heating suck almost all the humidity out of the air in our houses, making steamy tropical jungle plants think they are in the dry air of the desert. Leaves formed outside in bright light, warm temperatures, and humidity can't adapt to the new conditions, so they simply shed.
You can help a lot by making sure the plants are near bright windows and out of heater drafts -- I make a little cardboard flap for my heater vent to deflect the dry air away from the plants, which helps keep leaf tips from drying out even faster than normal and turning brown. Also consider pruning your plants when you bring them in: cut back weeping fig, tropical vines, hibiscus and other "stemmy" plants, and snip off lower, older leaves of dracaenas or others that suffer this predictable fate. By cutting them ahead of time, you save the weekly chore of raking up fallen leaves in the house.
Luckily, fast-growing tropical plants in pots quickly put out new leaves on the tips of branches to replace the shed ones. So just stick it out and hope for the best. Meanwhile, don't rot the plants' roots by overwatering, because until the plants put out new leaves they won't be growing as quickly as they were all summer. By the way, there are some outstanding tropical plants which do very well in the low light and low humidity of indoors, including Sanseviereas, Chinese evergreen (Aglaonema), and philodendrons.

Gardening expert and certified wit Felder Rushing answers your questions and lays down some green-wisdom. You can get more of your Felder fix at www.slowgardening.net.