Free Gardening Supplies Sources
Gardening doesn't have to be expensive if you are resourceful.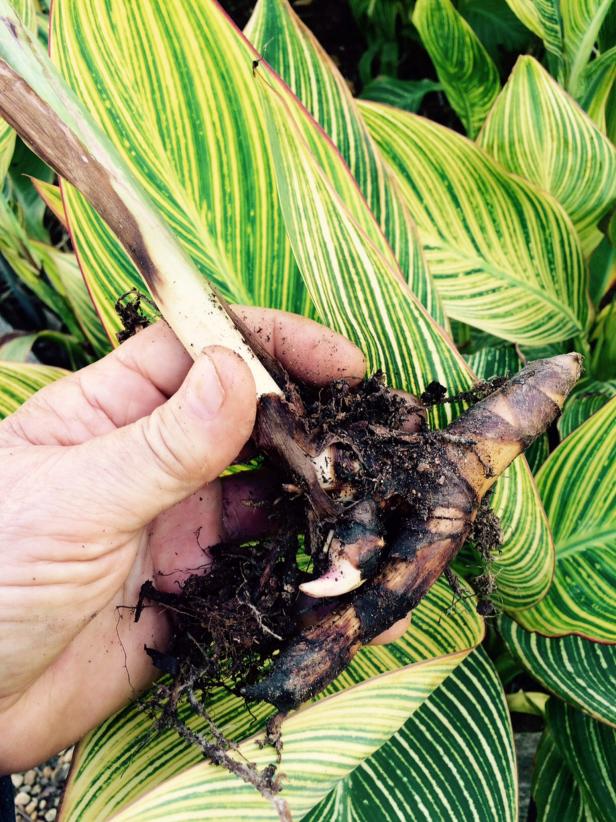 Dig and Divide
Many perennials such as Canna, daylily, Iris, and daffodils are easy to dig and divide into more plants. Though some can be divided any time, it is best to most alone when in flower or under summer heat stress; my rule of thumb is to divide plants in the season opposite of when they flower. Replant immediately or put in pots with a little soil and keep out of harsh sun and freezing temperatures.
Who says that gardening is an expensive habit? Sure, it is possible to spend thousands on garden projects, but it is also possible to spend nothing. There are ample opportunities for freebies in gardening...you just have to know where to look.

Start with what you have. Do you bag your grass clippings? That is about 6 weeks away from becoming compost. You can also compost your weeds and kitchen scraps for another source of nutrient rich soil amendment. Mulch can be made from autumn leaves, just shred 'em and spread 'em. Buy, rent or borrow a chipper/shredder to grind up brush and woody debris as another source of homegrown mulch. Increase your favorite plants without buying more. Divide your bulbs and perennials to plant new areas or share with friends. Take cuttings of ornamental shrubs to root out and share.

Neighborhood Leaf Collection
Fall leaves are a nuisance for non-gardeners. For those of us who are into building soil and protecting plants from the cold, they are a hot commodity! Don't be afraid to ask for the neighbor's (or neighborhood's) fallen leaves. They can be turned into leaf mold, compost, mulch or just tilled into the vegetable garden.

Municipal Composting Facility
These sites have sprung up all over the place in the past 20 years, and are doing a great service by keeping valuable vegetative wastes out of the landfill. Some offer the end results for free, others charge a nominal fee.
Power Company or Tree Service Company
As they clear the way for power lines and protect homes from dangerous trees, these crews generate a valuable byproduct. Their wood chips are not as refined as bagged mulches from the garden center, but serve well (after aging for about six months) on pathways and other utilitarian areas. Contact the companies in your area to arrange delivery.
Pallets for Wood Projects
Many stores, warehouses and other businesses have pallets or shipping crates that they would love to dispose of for free. If untreated, this wood is useful for all sorts of gardening projects: framing raised garden beds, planters, small storage containers, even birdhouses.
Cardboard is made of cellulose and is completely biodegradable. Produce bins (like the ones watermelons and pumpkins are shipped in), furniture and appliance boxes—any non-glossy cardboard with staples and tape removed—makes a great weed barrier to lay down before mulching a new area. It will smother weeds and grass without an herbicide application.

Plants and other gardening materials may (with landowner permission) be rescued that would otherwise be bulldozed.
As site preparation and grading progress, opportunities may be had for free mulch, stone, firewood and many other valuable garden-worthy materials. When building materials arrive, packaging materials and other odds and ends may be salvaged. Always get permission from the builder before removing anything from a construction site.
Overgrown lots have been transformed into beautiful gardens in almost every city. Some by formalized organizations, others by "guerilla" gardeners. If you don't have space of your own, keep your eyes open because even that may be available for free.

Family, friends and garden clubs are wonderful sources of all sorts of garden-related stuff. We love to share perennial divisions, seeds and cuttings from our favorites. There are also books, tools and other equipment that we are willing to share with other gardeners.