How to Paint a Faux Zinc Planter
This stylish zinc planter looks haute but stays cool in the sun. And no one will ever know it's faux.
We're sorry, there seems to be an issue playing this video. Please refresh the page or try again in a moment. If you continue to have issues, please contact us here.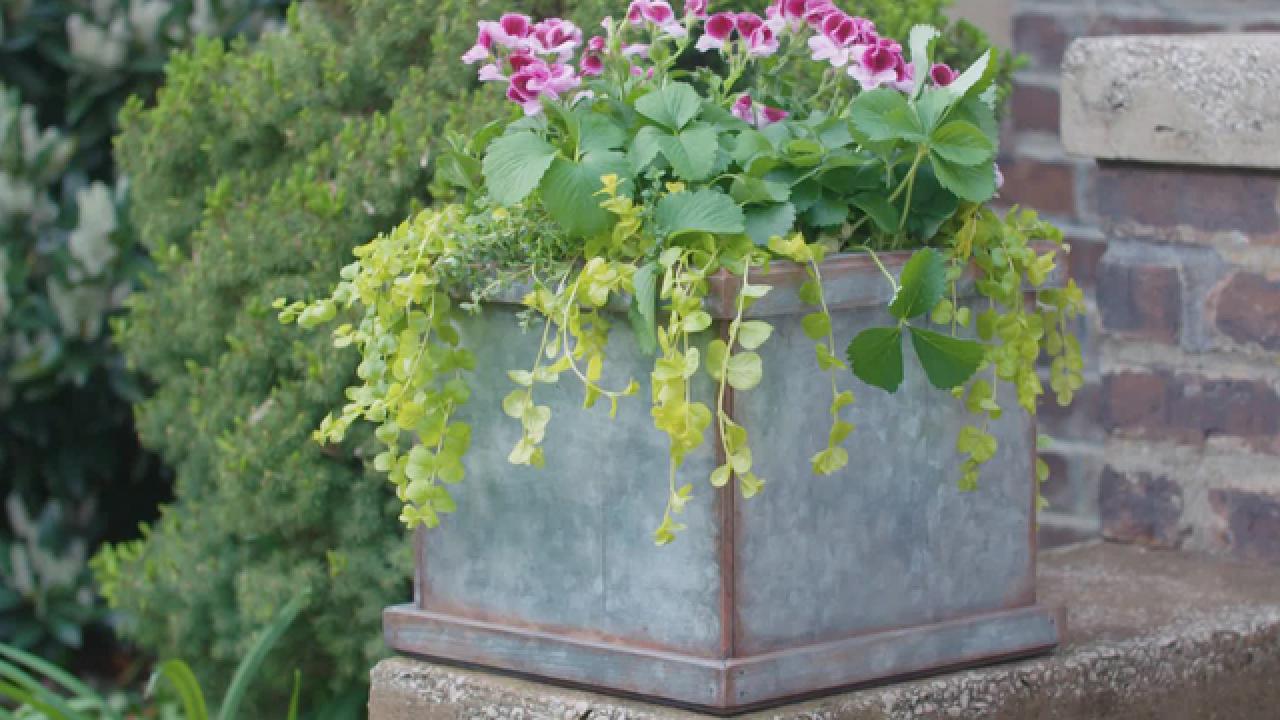 wooden planter with drainage holes
sand paper
thin and wide paint brushes
hammered black exterior spray paint
black, gray, silver and white acrylic paint
metallic lustre wax
brown, gold and orange acrylic paint
cheesecloth for wiping
Sand a wooden planter until smooth.
Paint the planter black and let dry. Using a dry brush, apply gray and black paint in a random horizontal pattern. Then dot, or stipple, white and silver paint in a random pattern over the gray and black, and wipe lightly to blend.
Continue brushing, stippling and wiping silver and white paint until you get a faux metal look you like. Let dry between coats. Apply metallic lustre wax for an even more authentic metal look.
Use a mix of brown, orange and gold paint to mimic rust around nails and the top and sides of the planter. Let dry.
Plant your faux zinc container and proudly display.