Zinnia: Our Favorite Flowers
This sun-quenching, undemanding annual is ideal for beginner gardeners.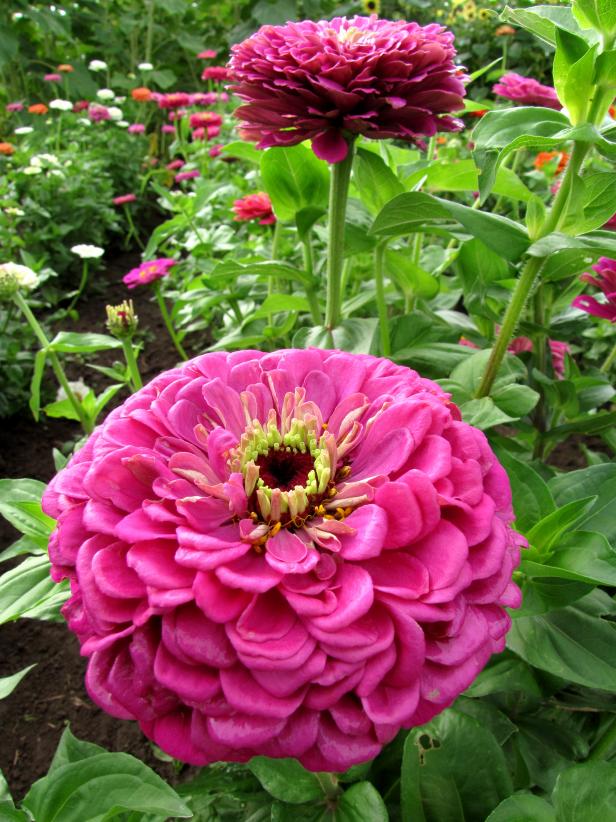 Watch for Mildew
Zinnias bring glorious color to summer gardens and bouquets, but leaves are prone to powdery mildew. The time to treat for this disease is before you see it. Once powdery mildew starts, it's really too late to eliminate it, but you might achieve some control if you start spraying plants. Look online for solutions, including traditional fungicides, neem oil, or baking soda sprays. In future, avoid planting zinnias too closely, and look for disease-resistant varieties.
Use zinnias in your garden for color from early summer to the first hard frost. Choose a winning cultivar from the Profusion series, or opt for an inexpensive packet of seeds of the mixed varieties.