In the Weeds: St. John's Wort
Add this beautiful, hardy plant to your garden design.
The new St. John's wort hybrid Hypericum 'Hypearls Olivia' is an extremely low-maintenance perennial perfect for bed edges or used in mass. This plant has shrub-like habit, buttery-yellow blooms, and berries. It also maintains attractive foliage during winter. 'Olivia' begins flowering mid-summer when most plants, other than annuals, are through performing. The flowers are followed by salmon-colored berries that last until frost. Just in time for holiday decorating, the berries change to a light-red color that works great when added to greenery.
The mature height of 'Olivia' is three feet. Notice the few black berries in the picture above. This plant grew its full size in just two years and the black berries are from the previous year. Olivia is a true maintenance-free plant that does not have to be pruned or fertilized to look fantastic. Once established, St. John's wort becomes very drought tolerant and flourishes during the intense heat of summer.
Hardy from zones 5 to 9 and does best in part-to-full sun.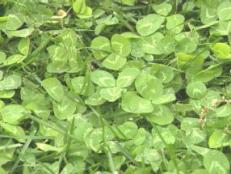 You can control weeds in the lawn without herbicides of any kind, organic or synthetic. Master gardener Paul James shares his tips on lawn care.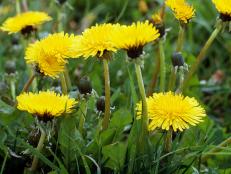 Dandelion seeds can remain viable for decades when conditions are not conducive to germination.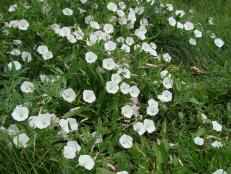 Master gardener Paul James discusses how unexpected weeds may become residents in your yard and how to get rid of them.