Black-Eyed Susan: Our Favorite Flowers
Try these drought-tolerant dark-eyed beauties in your garden.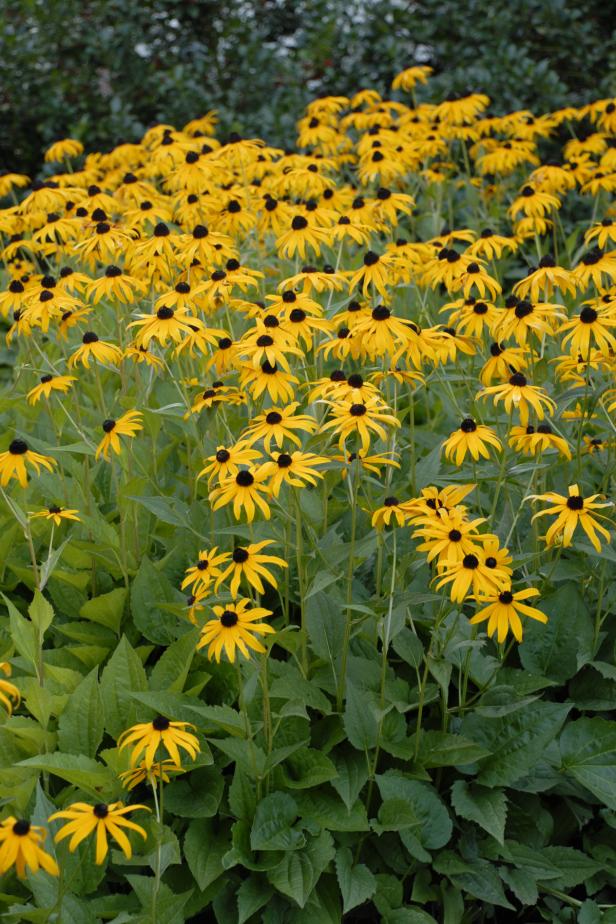 Black-eyed Susan (Rudbeckia fulgida 'Goldsturm')
Tough and reliable, black-eyed susan fills summer with cheery blooms that look good in the garden or a vase. Plants are a snap to grow—just give them average soil in full sun. Clumps spread quickly when plants are happy. Remove edges of clumps in spring to keep plants in bounds. Black-eyed susan doesn't usually need divided, but it's a good idea to do so at the 4-year mark to rejuvenate clumps. Goldsturm is hardy in Zones 3 to 10.
The prolific, drought-tolerant black-eyed Susan (Rudbeckia fulgida) produces dozens of flowers from mid summer to fall. Beautiful in cottage-style gardens, it also attracts butterflies. Also called black-eyed Susan, Rudbeckia hirta is an annual.