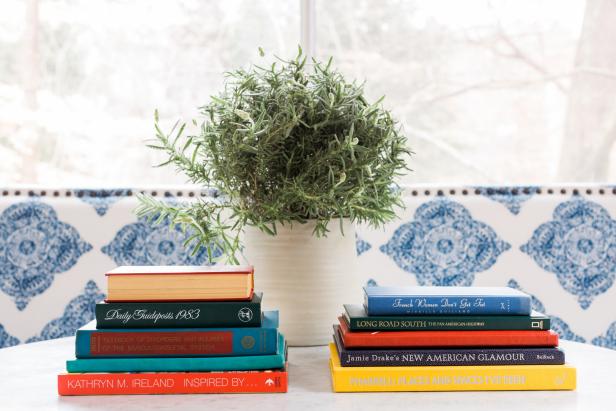 Decorating With Books: Coordinating Colors
If you're more of the tailored type of design enthusiast, color-coordinated books for rooms with tight palettes may be the perfect fit. When styling surfaces of tables, consoles and credenzas, try layering several shades of the room's dominant color. This will add to the overall depth and complexity of the room without looking matchy-matchy.
Photo By: Flynnside Out Productions
Another description? Dynamic. The sixth sign of the zodiac, Virgos are industrious, diligent, nurturing and jump at first chance to offer a helping hand.
Virgos are resolute in their point of view and they feel ultra-confident that their approach is the best (and only!) approach for all situations, even ones that do not directly or indirectly involve them. While this meddling may catch certain signs off guard, the unsolicited and unnecessary advice is all part of that classic, Virgo charm.

Like chatty-Kathy Gemini, Virgo is ruled by Mercury — the planet of communication. We see the planetary influence of Mercury through Virgos' innate ability to tackle multiple projects and personalities with exactness.

The Virgin symbolizes this sign, representing Virgo's love (read: need) for control. Order, organization and control are paramount for the perfectionist-Virgo's happiness, as these maintain the state of efficiency that enables them to produce top-notch results. We know by now that anything less is unacceptable, yes?
Beyoncé Knowles-Carter, Richard Gere, Blake Lively, Amy Poehler, Jada Pinkett Smith, Adam Sandler, BB King, Tom Ford, Pippa Middleton, Zendaya, Cameron Diaz, Wiz Khalifa, Kobe Bryant, Lea Michele, Agatha Christie, Karl Lagerfeld, Sean Connery, Flo Rida, Salma Hayek, Chris Pine, Rachel Bilson, Tyler Perry, Charlie Sheen, Mark Harmon, Jennifer Hudson, Regis Philbin, Sophia Loren, Ruby Bridges, Caroline Fleming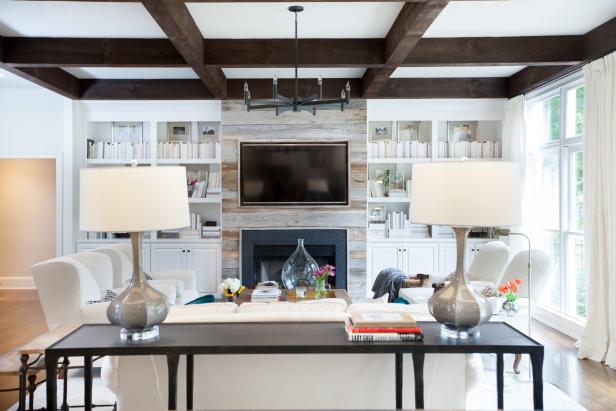 Neutral Transitional Living Room With Gray Lamps
In a white or neutral room, a few dark elements can help ground the space. Here, cedar beams and a barn wood fireplace do the job.
A Virgo holds themselves, their loved ones and their home to highest-of-high standards. It's no surprise, then, that they never feel quite complete when it comes to the design of their home. Virgos will always find a corner to tweak, a cushion to fluff and a closet to reorganize. The reality? The Virgo home is impeccable.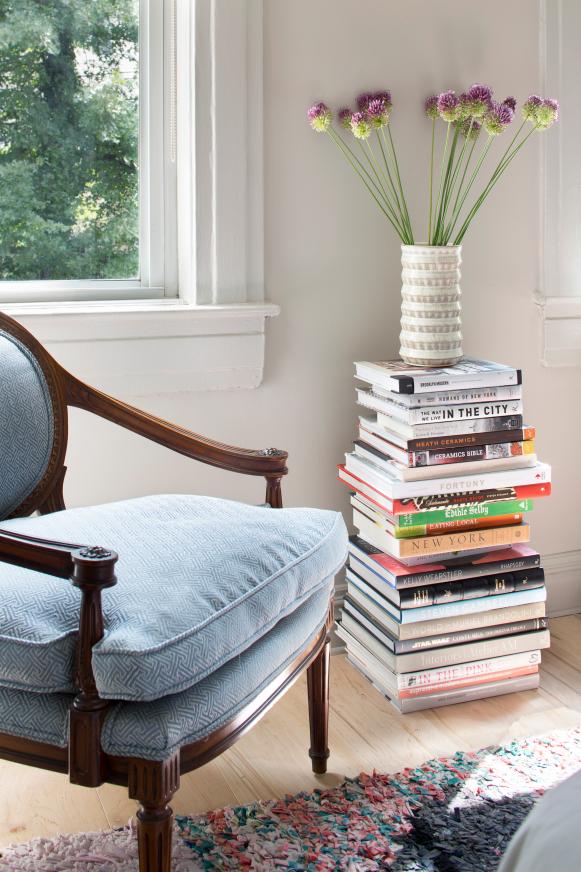 Book Stack and White Vase
No bookshelf? No problem! A stack of books makes a colorful mini table, just right for the small space between two windows.
This picky pack should steer clear of cluttering collectables on the bookshelves or overly-ornate items on the walls. Too many patterns or colors will overwhelm this hardworking sign, ultimately draining them before they even walk out the door. The key design takeaway? Less is more. Clean lines, classic furnishing and neutral tones throughout the home will allow Virgo the space needed to disconnect and recharge before heading off to help (or fix) the masses.

An expansive kitchen will feed Virgo's maternal or nurturing spirit. Front and center of this space? A grand, gorgeous table. The Virgo considers this to be their blank canvas just waiting to be adorned with their pristine place settings and artfully-arranged blooms.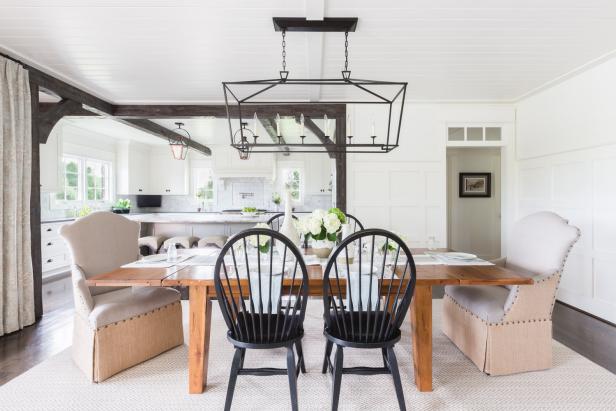 Neutral Transitional Dining Room With Black Chairs
In a room with a lot of light colors, adding one or two darker elements can help to ground the space. In this open concept dining area, two black dining chairs do the trick, anchoring all the white.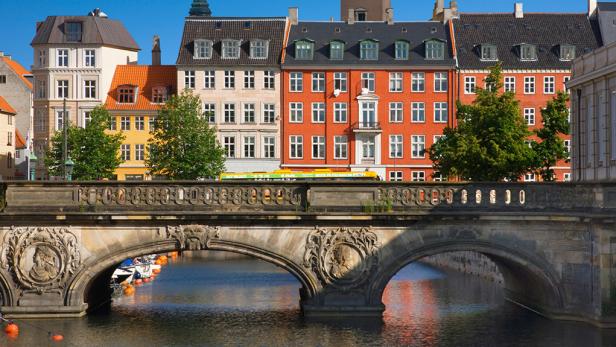 Canal in Copenhagen
If I had $10,000 to give to 1 person for a trip of a lifetime, I would absolutely give that money to my wife. For years, she has talked about her time as a high school exchange student in Denmark (the food — the people — the fun!) and has never had the chance to go back. This gift would finally give her the opportunity she has waited decades for. Coincidentally, she has a surprising number of childhood friends who now live overseas. What a lucky problem to have for someone who likes to travel! With people to visit everywhere from Singapore to Prague, she could definitely put this money to good use. Oh, and let me be honest here: I selfishly hope to tag along on this European adventure! – Matt Dewhurst, Interactive Producer
Visions Of Our Land/ The Image Bank/ Getty Images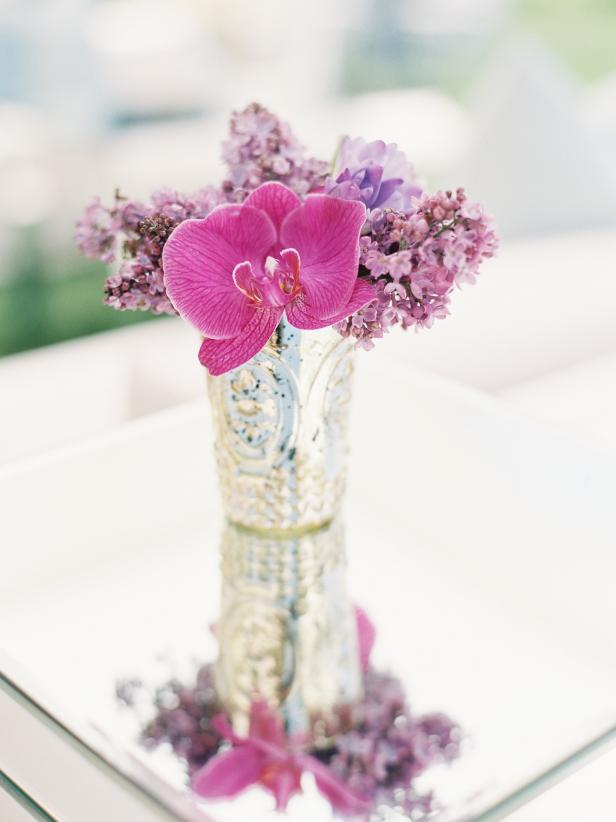 Mirror Image
Side tables in the lounge at the Terranea Resort in Rancho Palos Verdes, California, were decorated with purple orchids and hyacinth.
Orchid, garden rose, wild verbena
For the health-obsessed? A nutrition-packed smoothie, of course.
Understated elegance is one approach to take when hosting a celebration for the Virgo. Another approach to consider? Theirs. Virgo's high standards and expectations are enough to cause even the most laid-back, carefree Sagittarius to feel a twinge of anxiety. Your best bet is to lean in and ask them what they want (or expect!) out of their soiree. After all, if you host it their way, you're hosting it the best way.