Store Your Christmas Decor and Accessories With These Top-Rated Buys
When it comes time to pack up decorations, these items will help keep your holiday essentials safely tucked away until next year.
Keep in mind: Price and stock could change after publish date, and we may make money from these links.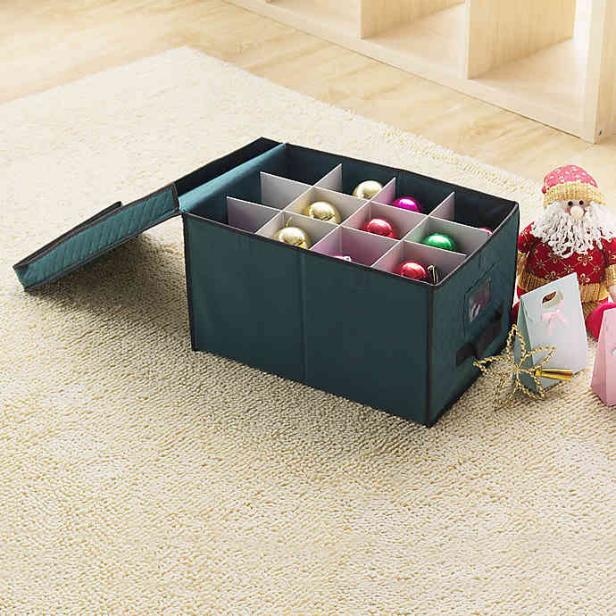 Did decorating your tree this year start with unboxing tangled and broken ornaments? Avoid that mess next year and keep your ornaments organized with this handy storage box. This one holds 24 large ornaments, and if you order two or more, you'll meet the $29 requirement for free shipping. If you have a lot of ornaments, opt for this larger box that can hold up to 112.
Buy It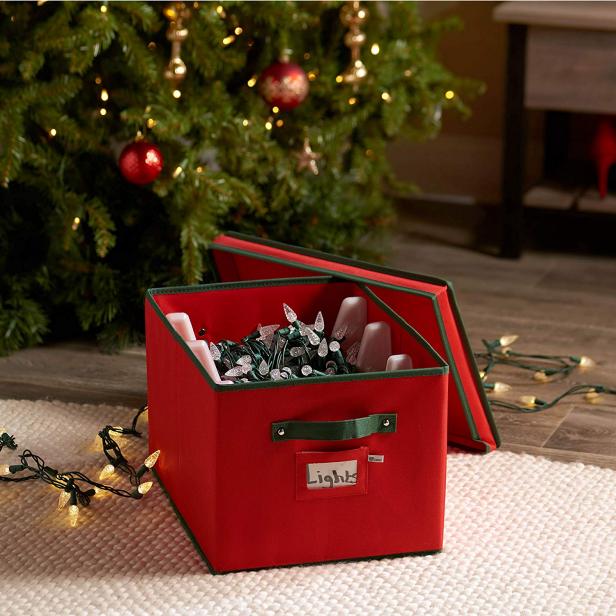 Save your time and sanity while keeping holiday lights safe from damages. Easy-to-use plastic wraps allow you to wrap your strands of lights for tangle-free storage. You can use the storage bins for more than just lights, too. Simply remove any light wraps that aren't in use and utilize the extra space for other seasonal items.
Buy It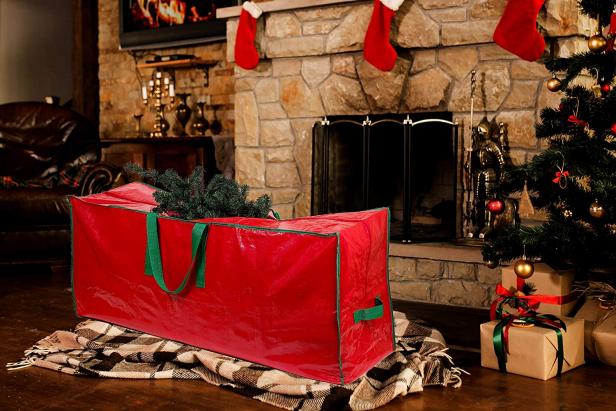 The roomy, zippered bag is perfect for holding a 7.5-foot artificial tree (or even larger ones if you can break the tree into sections). The heavy-duty tarp exterior is strong, durable and tear-resistant, protecting your tree against dust, insects and moisture.
Buy It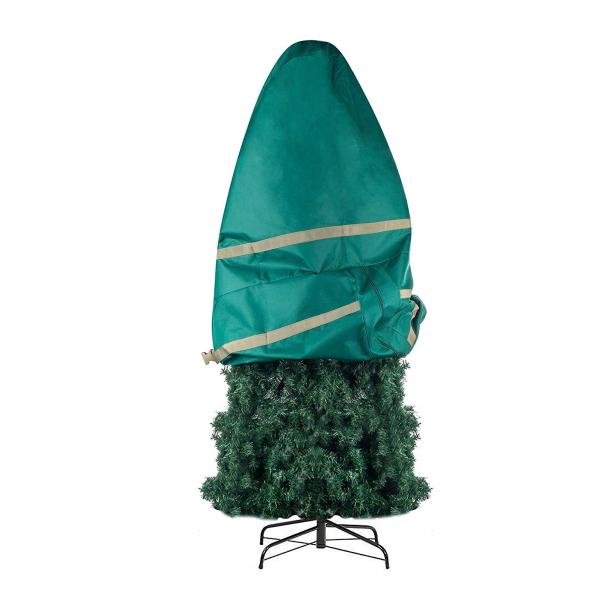 If you can't bear to take down your tree at all, then we've got you covered. Keep your artificial tree lit and assembled with this super-thick canvas cover. The cinch cord at the bottom helps protect your tree from dirt, dust, moisture and vermin. The best part? It'll be a breeze to decorate next year.
Buy It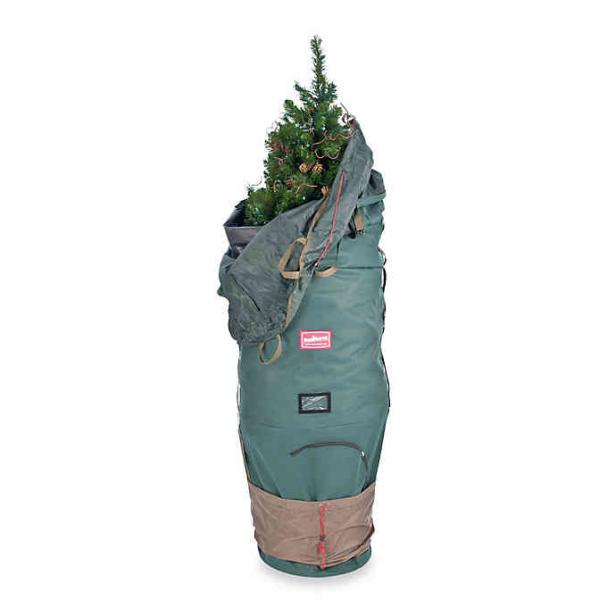 If you really want to make storage easy, splurge for this durable upright tree bag that you don't even have to put away while your tree is on display — the bag rolls down to fit around the base of the tree where a tree skirt will hide it from view. The bag fits trees 6' to 7.5' and features extra compartments at the base that can hold lights and decor.
Buy It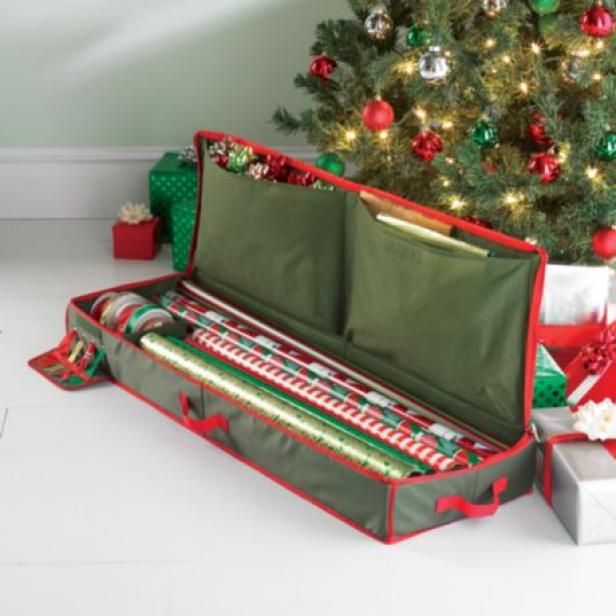 Keep your holiday gift wrap organized, wrinkle-free and easy to access with a storage box that's designed to fit in small spaces. Store everything from gift wrap and gift bags to tissue paper and ribbon in the bag's compartments.
Buy It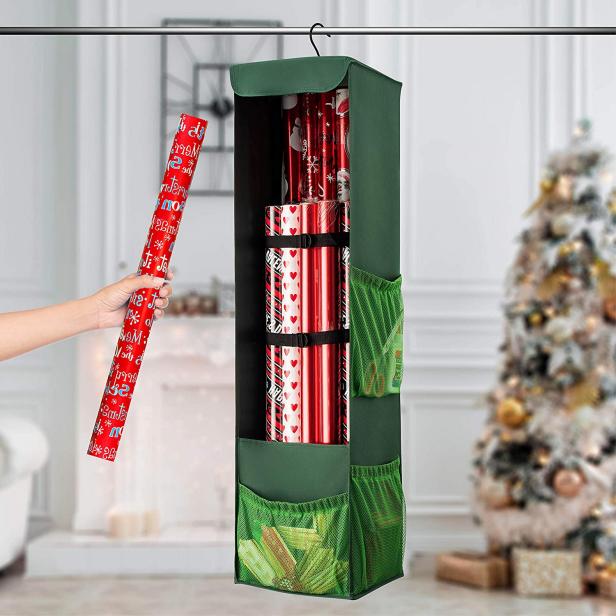 If you have more closet space than space under beds, this hanging organizer keeps everything you need to wrap beautiful, elaborate presents neatly together in one place. The heavy-duty stainless steel hook ensures you can access everything you need right when you need it. No more searching the house for scissors, tape, tissue paper and bows when the holidays roll around.
Buy It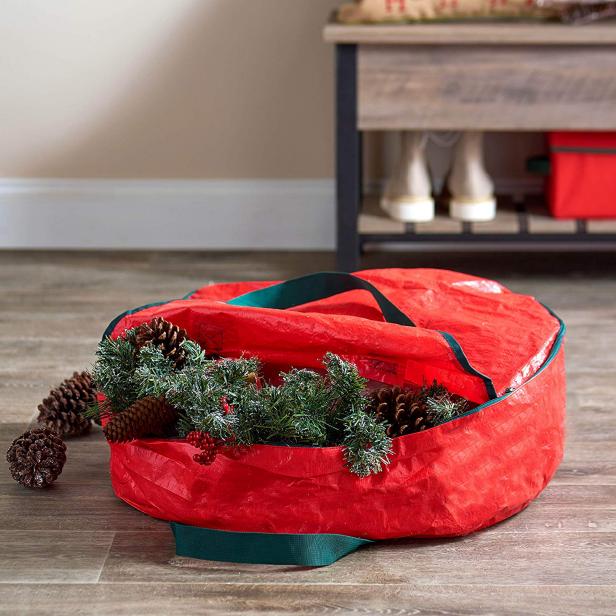 Store and protect your artificial wreath with a convenient and waterproof storage bag. When next Christmas rolls around, the attached card slot will make sure you know exactly what's inside.
Buy It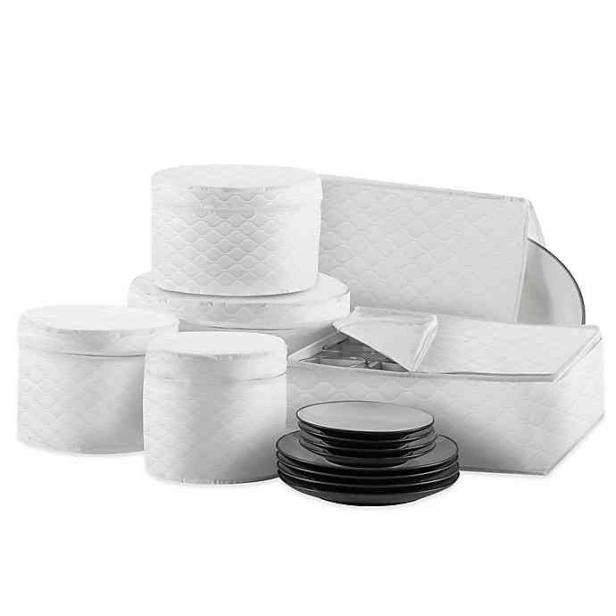 If you go all out for Christmas dinner with holiday-specific dinnerware but don't have cabinet space to store all year, this 6-piece set is perfect for making sure your dishes stay unchipped and dust-free in an attic or basement.
Buy It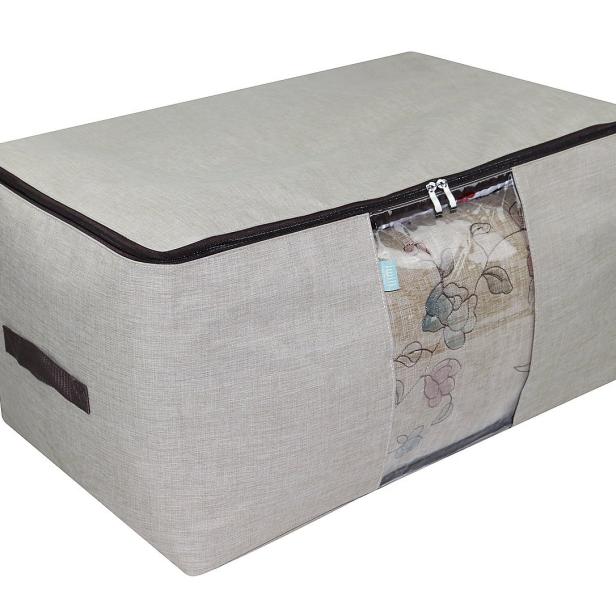 And for those seasonal pillows and sheets? This waterproof, double-zippered storage bag has a clear panel so you can see exactly what's inside before unpacking.
Buy It