10 Halloween Costume Ideas for the Whole Family
Go trick-or-treating in style this year by decking out your entire crew in an unforgettable theme. The best costume trophy is in the bag.
Keep in mind: Price and stock could change after publish date, and we may make money from these links.
Struggling to come up with a clever costume theme for the whole family? We found some of the best options on the internet (no sewing or DIYing required!) Shop our picks below.
Follow the yellow brick road to these classic movie costumes. The gang is all here in this delightful collection with adult versions of The Cowardly Lion and Glinda, the Good Witch and kids' costumes for The Tin Man, The Scarecrow and our favorite girl in plaid: Dorothy. Click your heels together three times and say, "Trick-or-Treat!"

BUY IT: Target, $20-$40
Buy It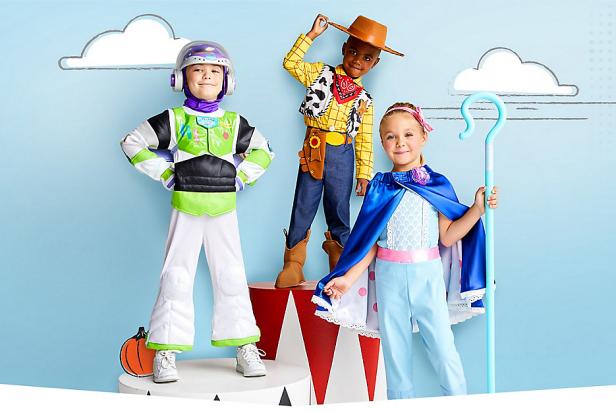 Saying goodbye to Woody, Jess and Buzz this past summer may have had us all shedding a few tears, but we still have some amazing costumes to enjoy this Halloween. We're particularly eyeing the new and improved Bo Peep that can handle anything you throw at her — and with style. With costumes for adults, kids, babies and even pets, you can outfit your entire family in the beloved cast of characters.

BUY IT: Shop Disney, $16.95-$168
Buy It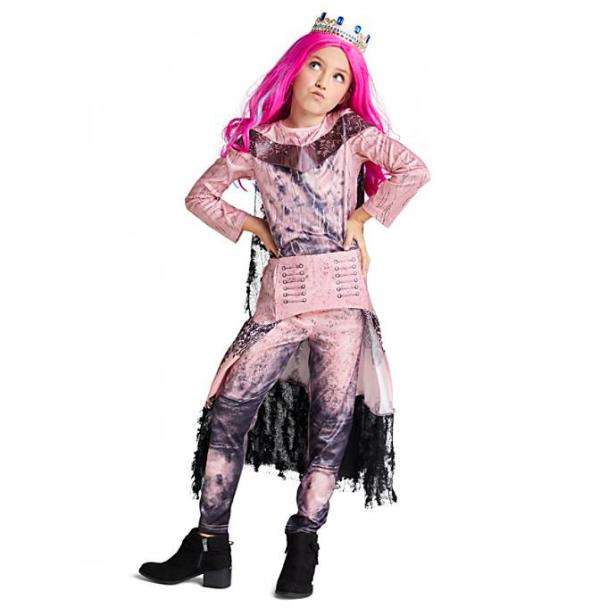 Chill like a villain with your tween for Halloween. The Descendants trilogy ended this year, but left a wake of Rotten-to-the-Core costumes, including the must-have Evil Audrey. Whether your kiddo wants to be Evie, Mal or Uma, you can join in the fun of these villain kids by dressing up as their wicked parents: Maleficent, The Evil Queen and Jafar.

BUY IT: Shop Disney, $49.95-$54.95
Buy It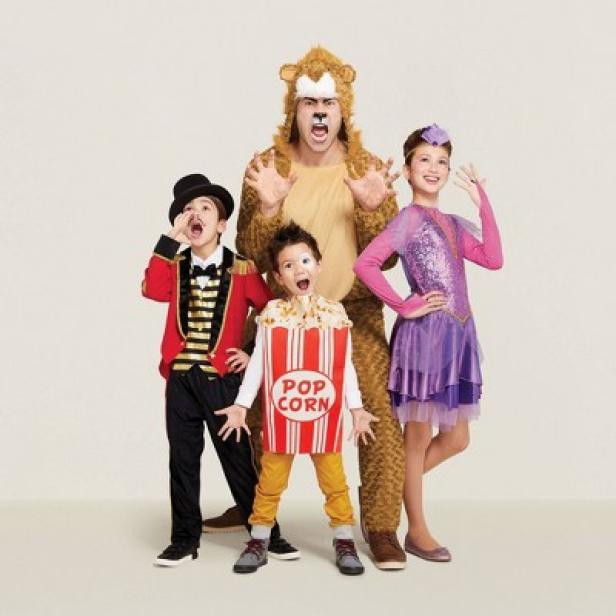 Get ready to act out your own version of The Greatest Showman. With the ringmaster, his lion, a trapeze artist and, of course, the essential bucket of popcorn, take your circus on the road with this playful collection of costumes.

BUY IT: Target, $20-$40
Buy It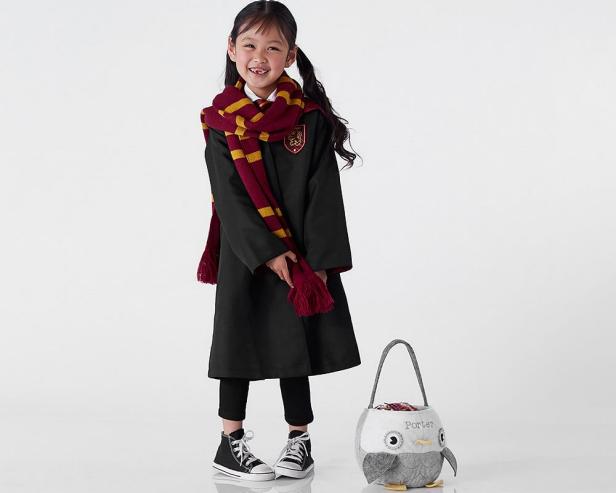 Pull on your robes and grab your wands to turn your Muggle family into wizards for the night. The Gryffindor school uniform is available for boys, girls and grown-ups so that you can all seek out the trolley witch for pumpkin pasties and chocolate frogs.

BUY IT: Pottery Barn Kids, $69
Buy It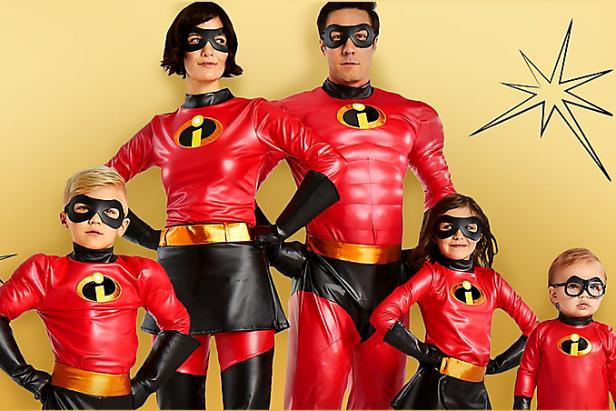 Bring the supers out of hiding with this fan-favorite family costume. Super strength, stretch or speed — no matter your powers, these Edna Mode-approved costumes are sure to help you stock up on candy to take on the bad guys.

BUY IT: Shop Disney, $34.95-$69.95
Buy It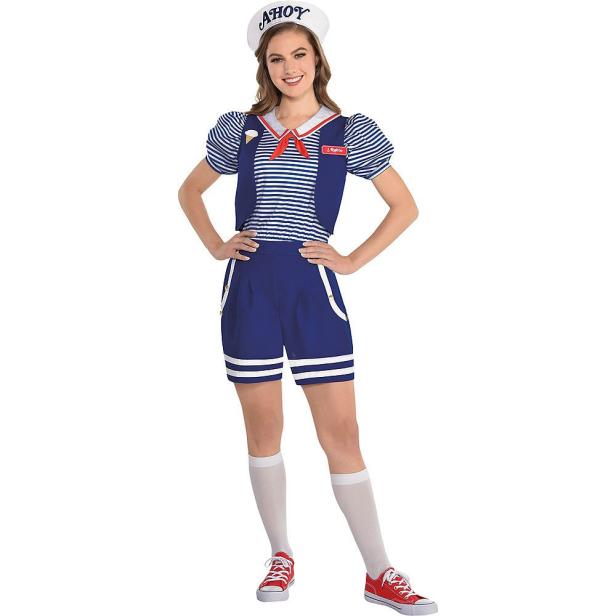 As soon as we saw Steve and Robin in their Scoops Ahoy uniforms, we knew Stranger Things would be making a major appearance on the Halloween circuit this year. Add in Eleven in her '80s romper, Dustin's Camp Know Where t-shirt, Hopper's Magnum P.I. look, one creepy lifeguard and you've got a nostalgic grouping of which any '80s kid would be proud.

BUY IT: Party City, $16.99-$49.99
Buy It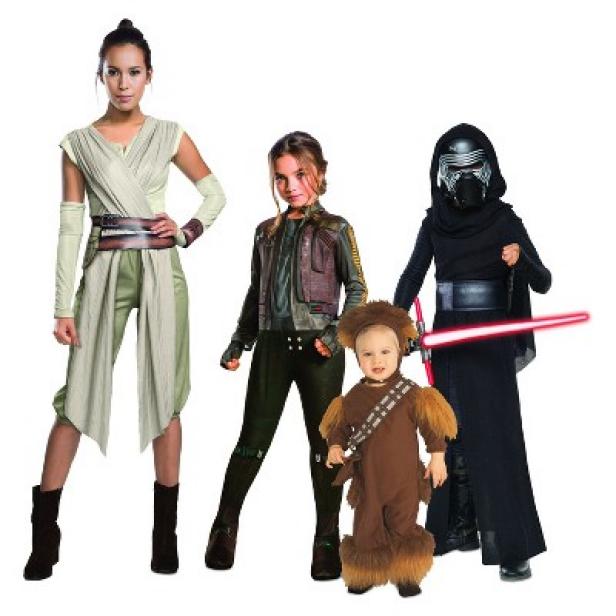 Use the Force to create the ultimate Halloween. With a universe full of characters, Star Wars is the perfect theme for outfitting a large or extended family. Choose from baby, kid and adult versions of almost every costume you can imagine: R2D2, Rey, Han Solo, Leia, Lando, Chewbacca, Darth Vader and so much more.

BUY IT: Target, $27-$388
Buy It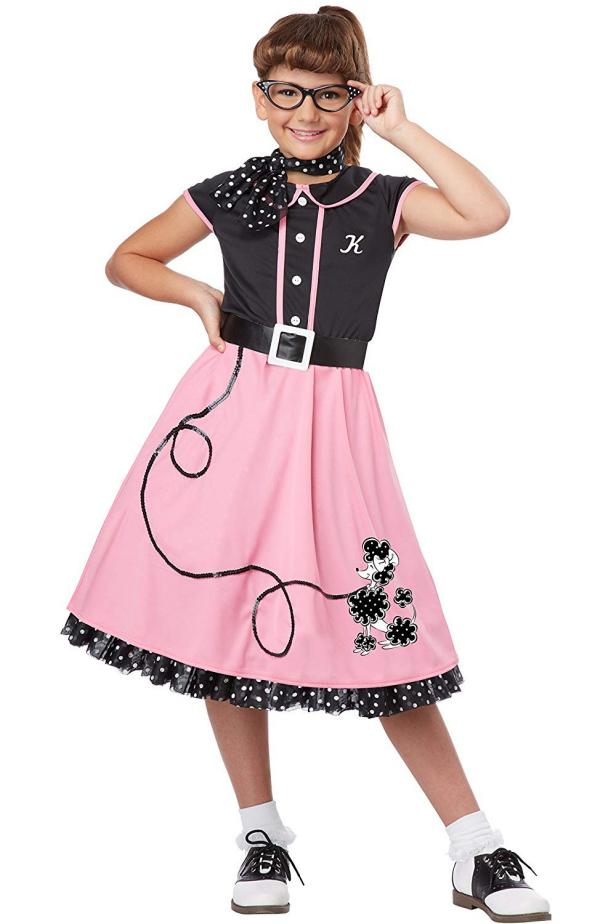 Take a trip back in time with '50s-inspired costumes. Poodle skirts for both mom and daughter make for a rockin'-around-the-clock look, and for the boys in the family, check out the greaser jackets that are reminiscent of The Fonz.

BUY IT: Amazon, $26.74
Buy It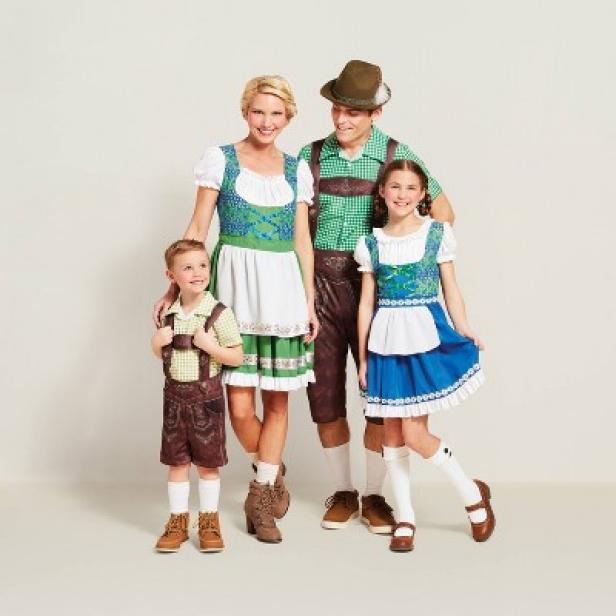 Halloween shares October with another favorite celebration — Oktoberfest. Party on both holidays with these charming costumes: lederhosen for the guys and traditional German dresses and flowers for the gals.

BUY IT: Target, $30
Buy It