The Best Dehumidifiers on Amazon
Keep in mind: Price and stock could change after publish date, and we may make money from these links.
In the same way that humidifiers offer relief from dry air and mucus in the winter months, dehumidifiers keep away mold, mildew and dust mites, especially in spring and summer when the weather is generally wetter. Basements and bathrooms are the worst offenders of trapping humidity and moisture. If you notice condensation on windows, a musty smell, or that surfaces or the air feel damp, then it's worth trying a dehumidifier to alleviate these issues. Just know, though, that a dehumidifier won't fix underlying moisture issues from water leaks or poorly sealed cracks.
For our tests, we focused on ease of use, noise level and tank size. When choosing a dehumidifier for your home, the most important factor to consider is the size of the space in which you'll use the dehumidifier. Most homes won't require anything bigger than a 35-pint tank. However, if you live in an older home, need serious help removing moisture from an unfinished space, like a large garage, or want to go longer between emptying the tank, then a larger tank size is ideal. Generally, the cost increases with the tank capacity.
Keeping in mind price, reviews and performance, we picked the following dehumidifiers as the best buys. Check out our recommendations below.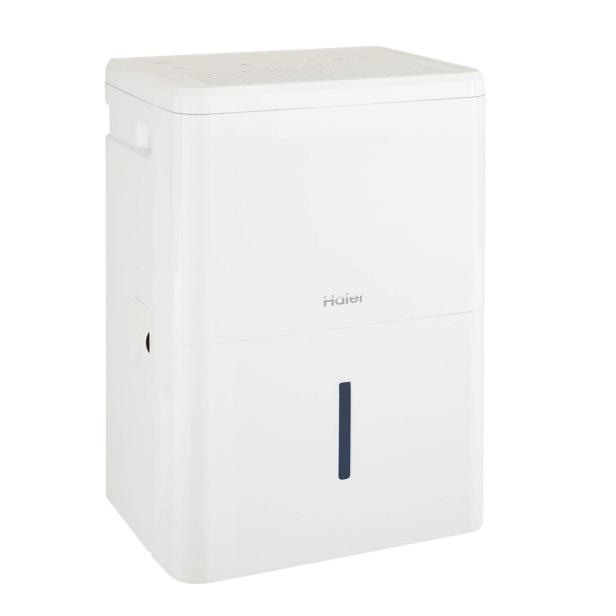 Best Small Tank: Haier 20-Pint Dehumidifier
Perfect for a bedroom or small bathroom, this scaled-down dehumidifier still gets the job done but takes up less space and runs quieter than larger units. Our tester was particularly impressed with how infrequently she needed to empty the tank. Even when running it continuously, she only emptied the tank every 12 hours. A convenient Smart Dry feature compares the actual humidity of the room to the desired humidity level and adjusts the fan speed accordingly. Of course, the small tank size also makes it easier to empty and move around the house. We give this one bonus points, too, for its sleek look. One downside to this Haier unit is that it isn't Energy Star certified, but because of the Smart Dry feature and its small size, we believe this model won't use excessive amounts of energy anyway.
Buy It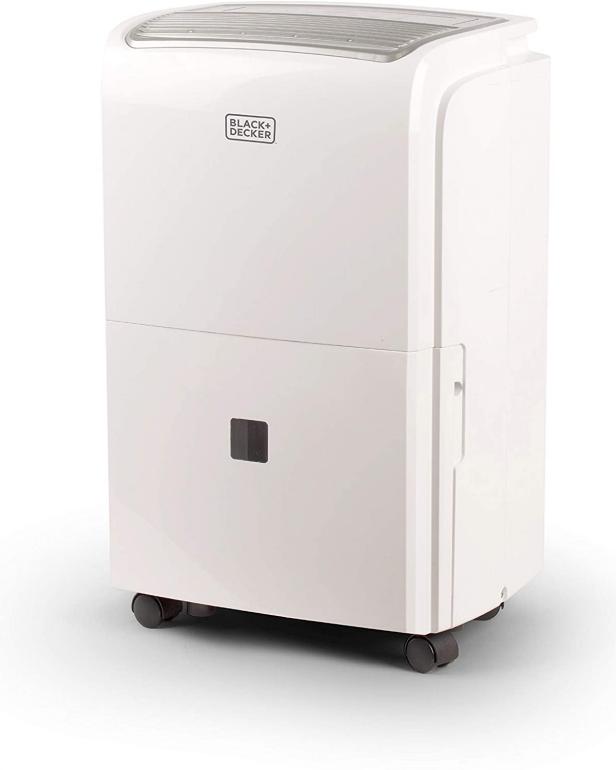 Best Medium Tank: Black+Decker 30-Pint Dehumidifier
For the cost and performance, this Energy Star-certified BLACK+DECKER model is a great value. It's relatively compact with caster wheels for easy maneuverability and runs quieter than other units its size. While it can remove up to 30 pints of water a day in rooms up to 1,000 square feet, we don't recommend using a dehumidifier of this size in a very large room. Our tester used this unit in an approximately 240-square-foot room and emptied the tank once a day during a period of heavy rain. In a larger space, you'd likely need to empty it more frequently. Alternatively, if you have the proper setup, an included hose allows for continuous drainage into a sink, floor drain or directly outside. Overall, our editor liked the sleek design, quiet hum and easy tank removal process.
Buy It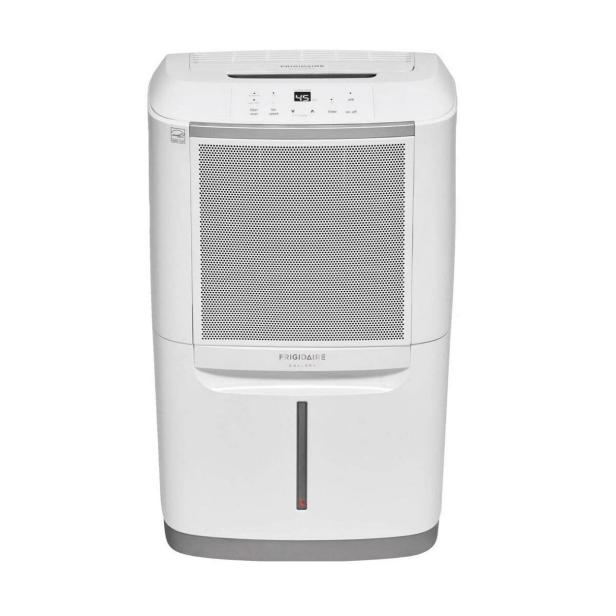 Best Large Tank: Frigidaire 70-Pint Dehumidifier
If you want more control and frequent access to your dehumidifier, this Frigidaire model with Wi-Fi compatibility is a perfect fit. An app allows you to check the tank's fill level, monitor humidity and remotely change the fan speed or turn off the unit. Our tester appreciated getting notifications when the humidity level changed or the tank was full. These features are especially helpful when you're away from home or don't want to check on the unit multiple times a day. Additionally, this machine is Energy Star certified, a must-have feature on a unit this size. The biggest downside to this machine is the noise level. Since it's bigger, we weren't surprised that this model also sounded louder. It also doesn't look as nice as others we tried, but neither of these cons would be an issue if using it in a basement.
Buy It