7 Ways to Store Your Holiday Decor Like a Pro
Here's how to avoid getting your tinsel (or twinkle lights) in a tangle. You'll definitely thank yourself next year!
You're snapping a few pics for your Instagram story, might as well take a couple more to keep yourself organized for next year! Take photos of everything. Your formal dining table, your entry-way vignette, your decked halls and dazzling tree. This enables you to know exactly what goes where for the years to follow. Bonus? You can solicit help from your spouse or kiddos and have them arrange things just the way you like it.
As tweens, we lived by the mantra that "labels are for soup". As adults, we've progress(o)ed and know that labels are, in fact, for your carefully-curated Christmas collection. Invest in a label maker (or masking tape and permanent marker) and your life will truly never be the same.
Avoid any mishaps by layering your items with care. Start with the heaviest pieces on the bottom, moving gradually up to the lightest on top. Another tip: Don't over-pack a box! Know your limits and you'll avoid broken baubles (and hearts!) in the process.
The best bet for storing ornaments is to keep the boxes they originally came in. But if you accidentally threw them out, you can use egg crates to protect smaller, breakable baubles or pack them with paper into a festive cookie tin. As for the non-fragile, plastic ornaments, toss 'em into a plastic gallon-sized freezer bag and you're good to go!
Streamline a Holiday Storage Spot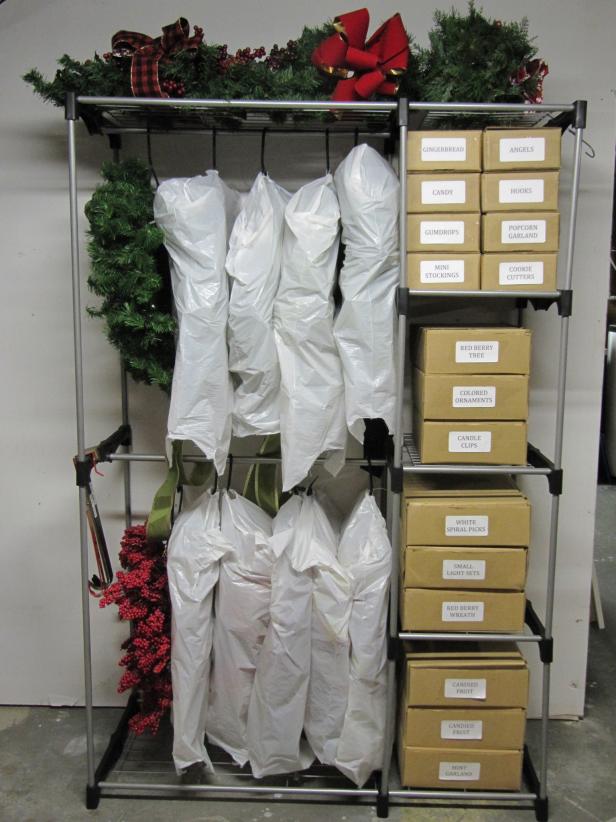 Holiday Wreaths Stored on Coat Rack
Instead of stuffing artificial wreaths in plastic tubs, keep your wreaths fresh, untangled and ready for the next season using a coat rack. Blogger Karen Way of Sew Many Ways shows how to achieve the ultimate in wreath organization with hangers, plastic bags and labeled boxes to hold wreath decorations.
Designate a spot in your shed or garage to be used specifically and exclusively for holiday decoration storage. That said, keep the size of said storage area in mind while shopping for decorations so that you don't exceed the space available. Not only will this save you space but it might just save you some money, too. Pro tip: Go vertical! An inexpensive clothes rack is gold when it comes to holiday storage. Hang wreaths, garland and more from coat hangers, then store everything else in labeled boxes!
Leftover cardboard from gifts works wonders, too.
Guys, there is nothing more frustrating than a set of sad, tangled twinkle lights. Who's with me? Save yourself from the inevitable blood, sweat and tears next year by first, tossing any damaged lights prior to storage. Then, neatly wrap your lights around some leftover cardboard or purchase a light storage reel from a local retailer.
Once you've boxed away all-things-holiday-cheer, start putting said boxes away with their importance in mind. Start by storing the box with the least important bits furthest from reach. Gradually work your way through the pile keep the most important baubles in the boxes that are easiest to grab. This way, you won't break a sweat because you're trying to reach your most-treasured trinkets.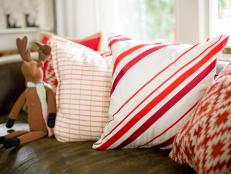 Add instant holiday cheer with these non-cheesy pillow ideas.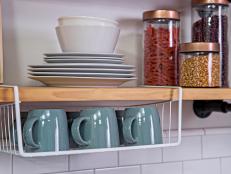 Create a functional, beautiful kitchen with everything in its place.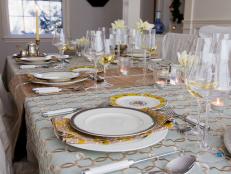 A beautiful tablecloth, place mats and napkins add pizzazz to a dinner party, but finding a spot for them when not in use can be challenging. Here are seven clever storage solutions for your table linens.