Living Room Makeover on a Budget
HGTV Magazine met a family who jettisoned everything but their leather sofa and a round mirror—then did a total revamp on a budget.
Nathan and Jennifer Carpenter (with, from left, Grace, 8, Emma, 4, and Mae, 6) wanted to crank up the personality in the bland living room of their '90s Chester, Connecticut Colonial.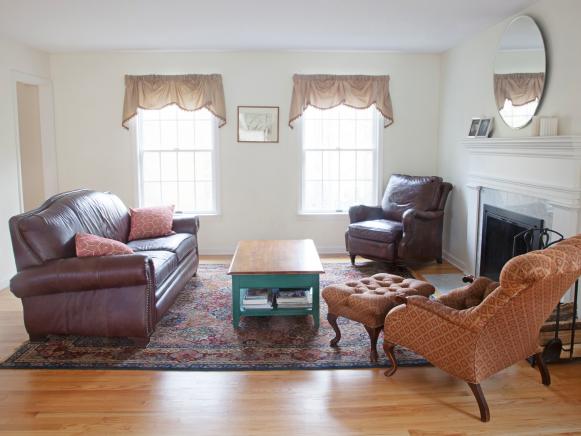 Boring Living Room Before Makeover
Wake up this blah room with bright colors and patterns
Before: Since moving in two and a half years ago, they'd done zilch with the space—and were desperate for color and excitement.
After: A bright and sunny space that didn't cost an arm and a leg.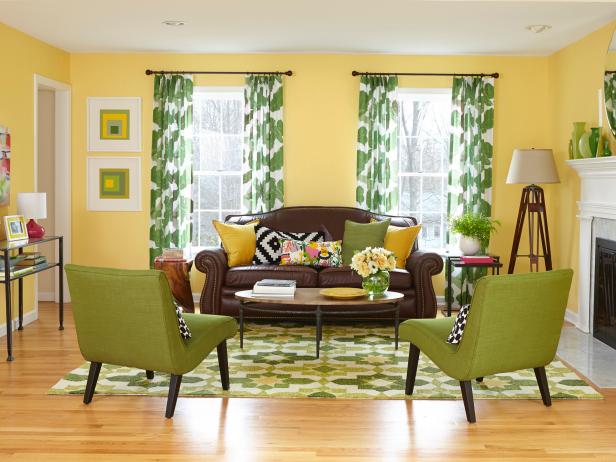 Green and Yellow Living Room Makeover
This once boring space got a bright makeover
The Updates and Improvements
Bold curtains are splashed with tropical fig leaves.
Vivid pillows instantly energize the old sofa.
Cheapie vases spray-painted shades of green only look pricey.
A wowza pattern animates the whole room.
Pea green chairs add gutsy color.
Layering scrapbook paper makes easy DIY art.
A neglected spot gets styled up with a new console and fuchsia lamps.
coffee table, $399
drapery fabric and accessories, $390
nesting tables, $149
art, $44
rug, $799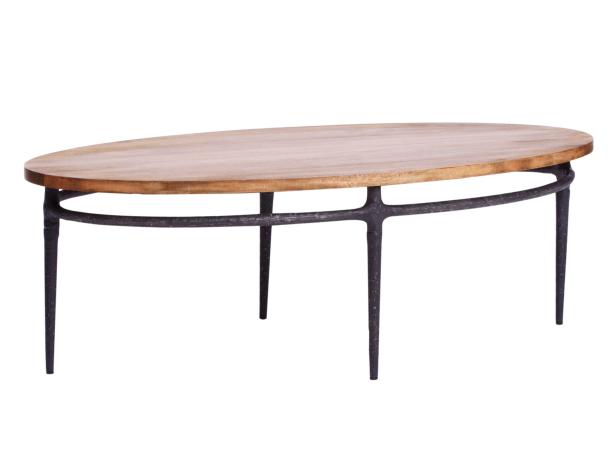 Courtesy of the manufacturer
Cast Base 48"W x 24 1/4"D x 16"H wood and metal coffee table, westelm.com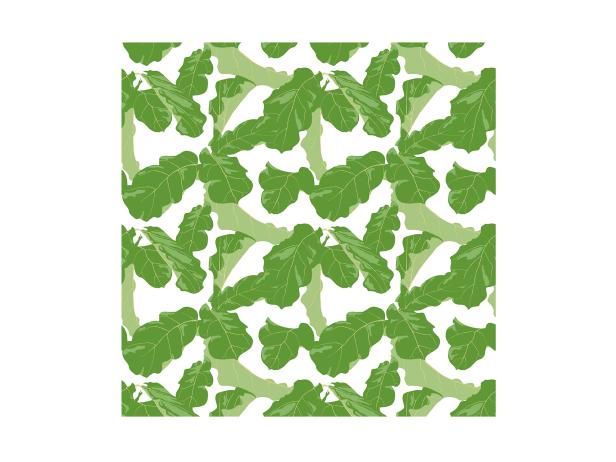 Courtesy of the manufacturer
Domesticate Tropicali Afternoon silky faille, $24 per yard (12 yards total), spoonflower.com hardware Wooden ball 48"–88" drapery rod, $35 (2 total), and Walnut metal curtain rod clip rings, $8 for a set of 10 (4 sets total), both worldmarket.com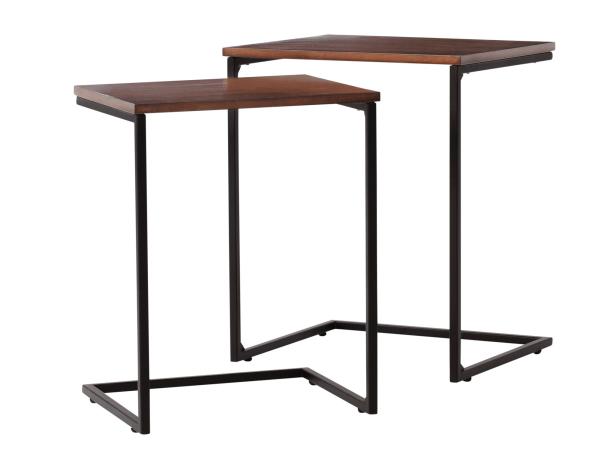 Courtesy of the manufacturer
Set of 2 Industrial Mansard nesting tables, homedecorators.com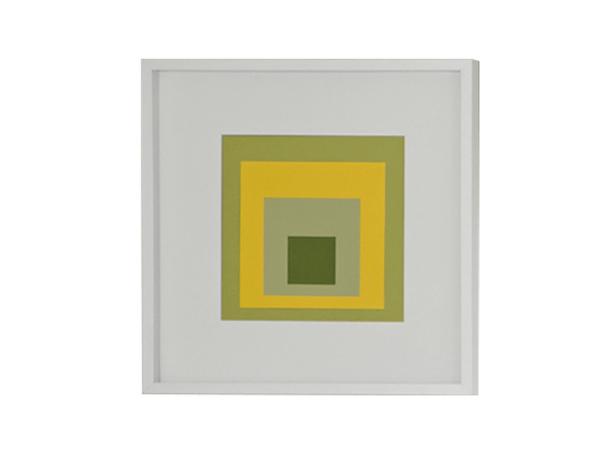 Miki Duisterhof
Ribba 19 3/4" x 19 3/4" frame with mat in white, $20 (2 total), ikea.com; scrapbook paper, $.50 per sheet (8 sheets total), hobbylobby.com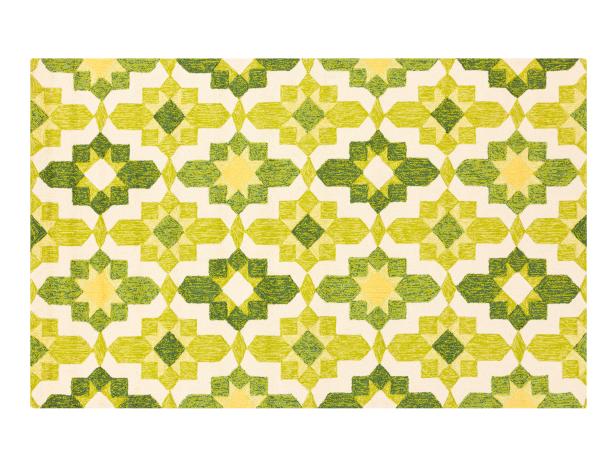 Courtesy of the manufactuter
Borgne 8' x 10'6" polypropylene rug in lime, homedecorators.com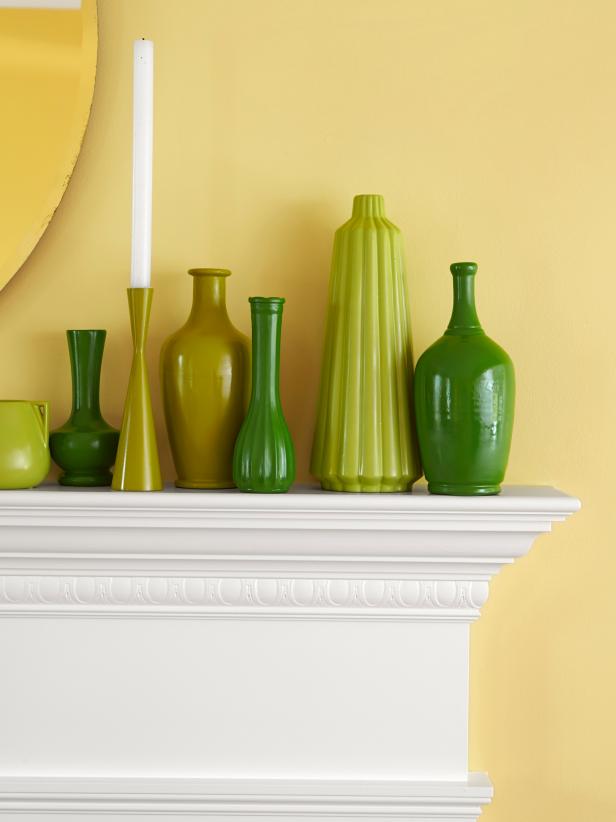 Green Vases on Mantel
Mismatches from a thrift store, $15 total; Spray paint: Grass Green, Malaria, and Desert by Montana White, $6 each, dickblick.com
Miki Duisterhof
Mismatches from a thrift store, $15 total; Spray paint: Grass Green, Malaria, and Desert by Montana White, $6 each, dickblick.com
pillows and inserts, $150
lamp $270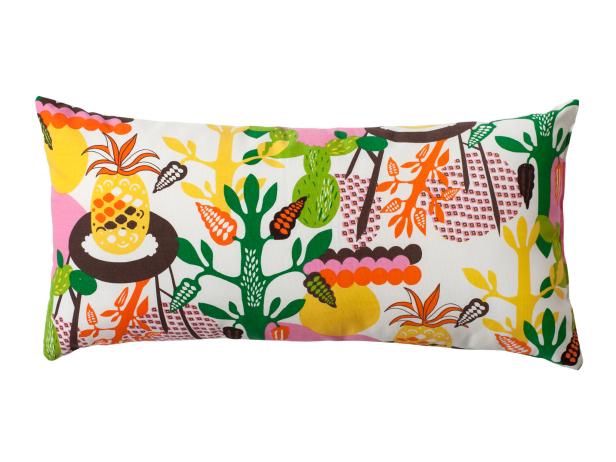 Courtesy of the manufacturer
Knappsäv 12" x 24" multicolor pillow, $5, IKEA stores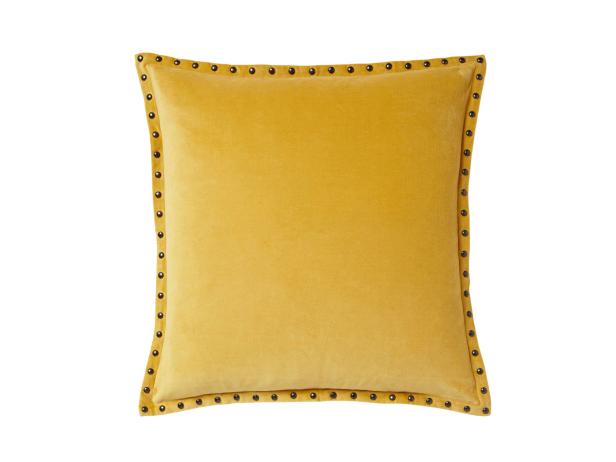 Courtesy of the manufacturer
Studded Velvet 20" x 20" pillow cover in horseradish, $39 (2 total), westelm.com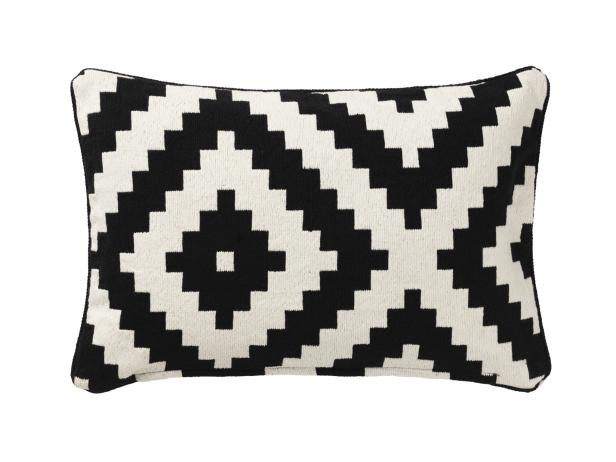 Courtesy of the manufacturer
Lappljung Ruta 16" x 26" pillow cover, $10, IKEA stores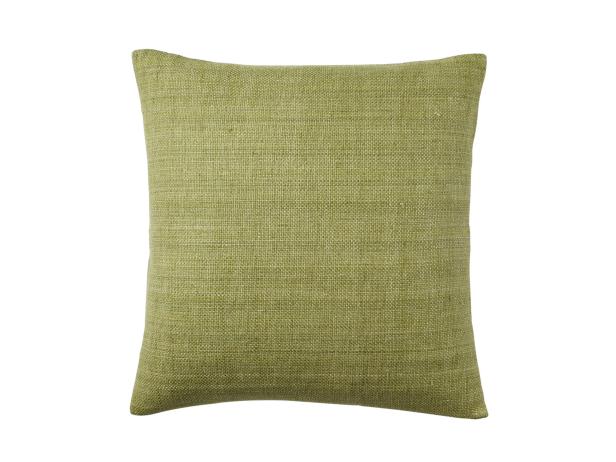 Courtesy of the manufacturer
Solid Silk Hand-Loomed 20" x 20" pillow cover in green tea, $44, westelm.com; Inner square pillow insert, $3 (3 total), and rectangle pillow insert, $4, both IKEA stores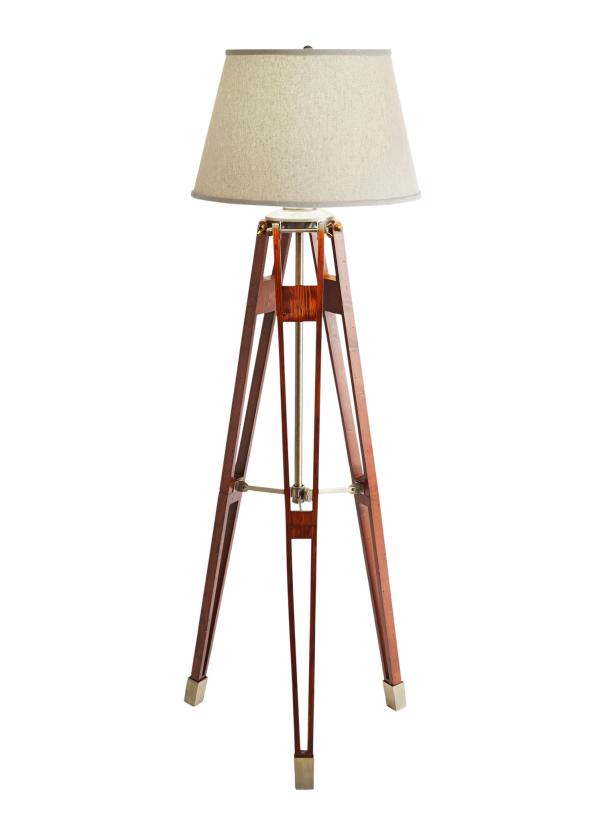 Courtesy of the manufacturer
Surveyor 60"-tall wood and metal tripod lamp, jcpenney.com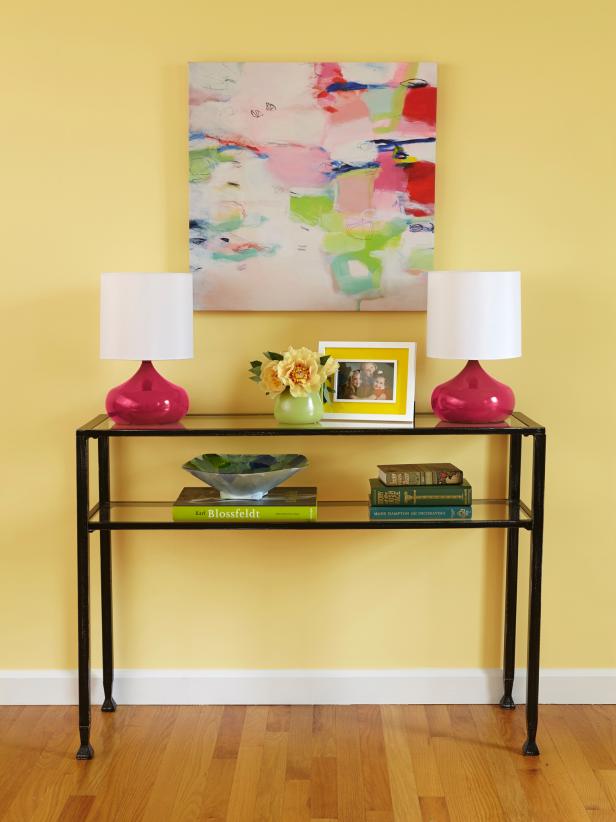 Console Table and Wall Art in Living Room
Wildon Home Haycock 42"W x 14"D x 30"H glass and metal console table, $177, wayfair.com; Lamps Steel Droplet lamps in fuchsia with drum shades, $60 for a set of 2, lampsplus.com
Miki Duisterhof
Wildon Home Haycock 42"W x 14"D x 30"H glass and metal console table, $177, wayfair.com; Lamps Steel Droplet lamps in fuchsia with drum shades, $60 for a set of 2, lampsplus.com
Art, $270
Just As You Are by A.F. DueAlberi 24" x 24" unframed acrylic on canvas, duealberi.etsy.com
Wall paint, $78
Classical Yellow by Sherwin-Williams, $39 per gallon (2 gallons total), Sherwin-Williams stores
chairs and pillows $470

end table $158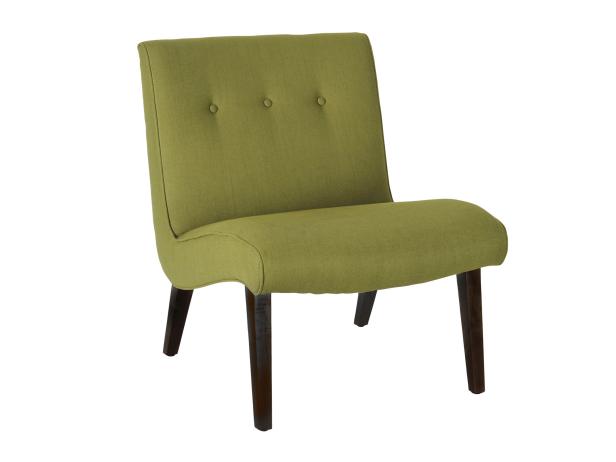 Courtesy of the manufacturer
Safavieh Noho 30"W x 25 1/4"D x 30 3/4"H linen-blend lounge chair in green, $230 (2 total)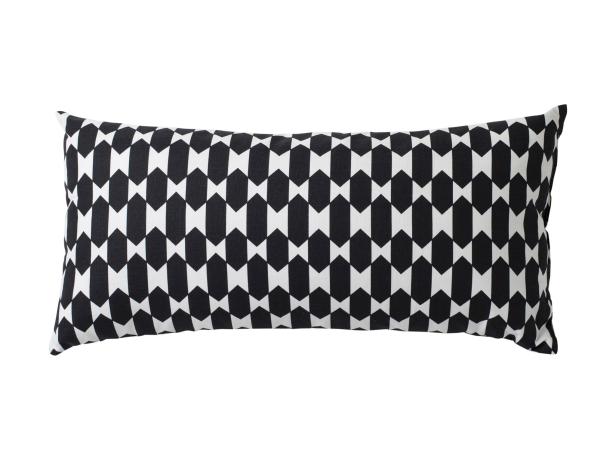 Courtesy of the manufacturer
Nävviva 12" x 24" cotton pillow, $5 (2 total), IKEA stores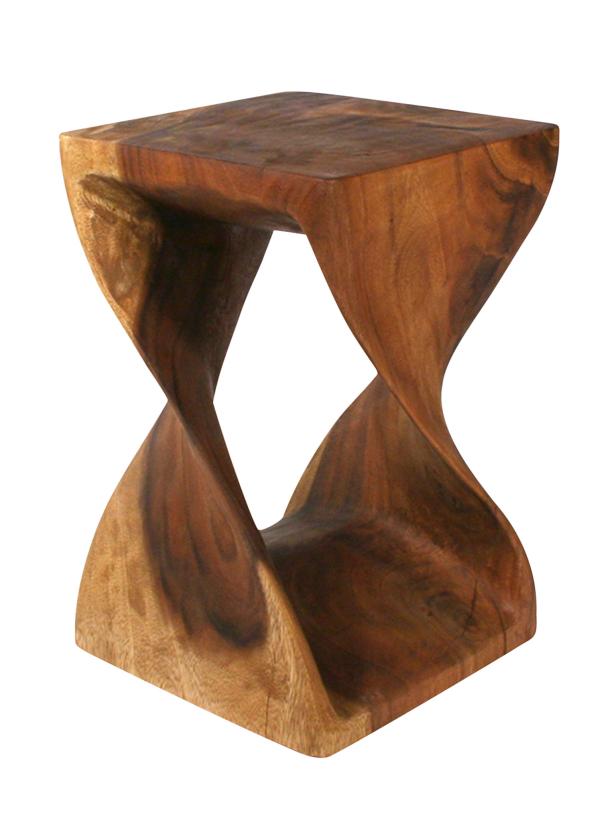 Courtesy of the manufacturer
Strata Furniture Twist 12"W x 12"D x 20"H wood table, wayfair.com