Unfinished Kitchen Islands
Unify the look of your kitchen island—and match your existing cabinetry—with unfinished kitchen islands.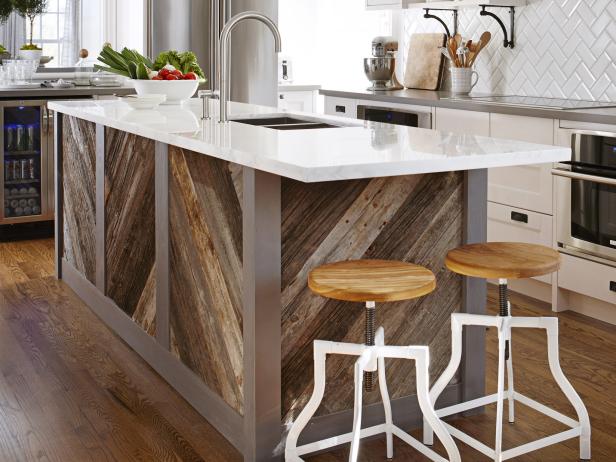 RX-HGMAG013_Sarah-Richardson-Kitchens-124-b-4x3
Sarah Richardson's Kitchen Design. I went with rustic reclaimed barn board on the island, plus black hardware and an oak floor. Spread out the functions in a kitchen so that as many people as possible can work at once.
Unfinished kitchen islands are a great solution for homeowners looking to match the finish of the kitchen island with the particular finish of their existing kitchen cabinets.
Unfinished islands, carts, tables or trolleys come with many of the same features and functions as finished examples (think sturdy shelves, towel pegs, and storage drawers or cabinets). Some unfinished islands come with overhangs and enough leg room to accommodate a breakfast bar and seating.
Purchase an unpainted kitchen island and stain or paint it to unify the overall look of your kitchen. Or allow the piece to make a dramatic statement and become the center of conversation by painting it in a bold but complementary color.
Another interesting option is to keep the countertop natural and paint the base and legs in a bright pop of color to create aesthetic appeal and contrast. Install casters on the unfinished island's legs to make it mobile and increase its function.
More Kitchen Island Designs
Get Started: 10 Steps to a New Kitchen