How to Make Bunk Beds and Bedroom Storage With Ready-Made Cabinets
Turn a bedroom wall into a storage unit with bunk beds using ready-made cabinets and basic lumber.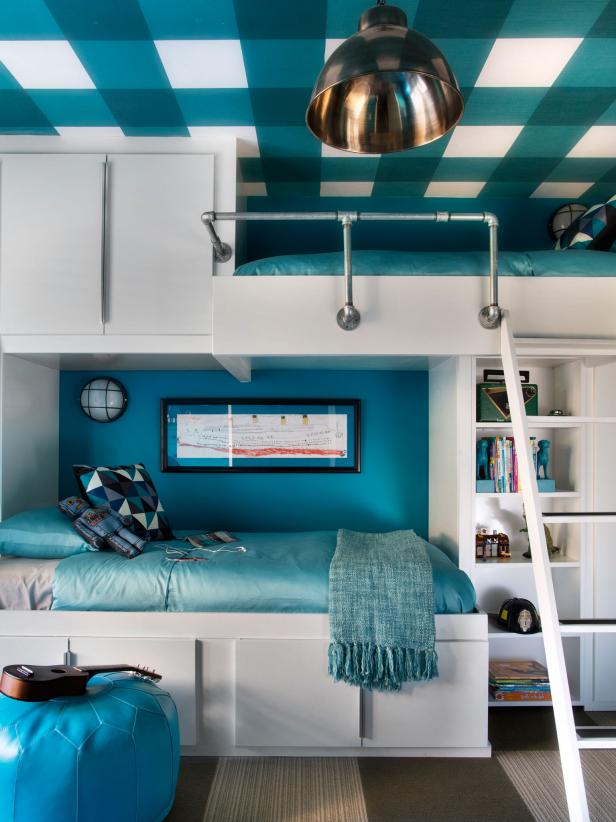 Bunk Beds With Storage
This smart use of space incorporates storage cabinetry and shelves into bunk beds. The bright blue and white color scheme gives the room energy.