Thermostats and Control Systems
They're no longer ugly, boring and hard to program. Some thermostats today are so automated, you can save energy without doing a thing.
New thermostat technologies are becoming more attractive, thanks to new products like the retro-mod Nest Learning Thermostat from Nest Labs.
The Nest's round form recalls easy-to-use thermostats of yore, but this update adds an easy-to-read digital display, visual and color cues for when you're heating and cooling and even being more efficient, Wi-Fi connectivity for mobile control with a smartphone, a web portal—and best of all, you may never have to program it, as it learns your habits over a week via built-in occupancy sensors.
With a newer programmable thermostats and a minute or two, you can program a thermostat to automatically provide you with a comfortable climate when you know you'll be there. Then have the thermostat revert to a setting that will save you energy when you're not. You might even be the first in your neighborhood to do this.
We're sorry, there seems to be an issue playing this video. Please refresh the page or try again in a moment. If you continue to have issues, please contact us here.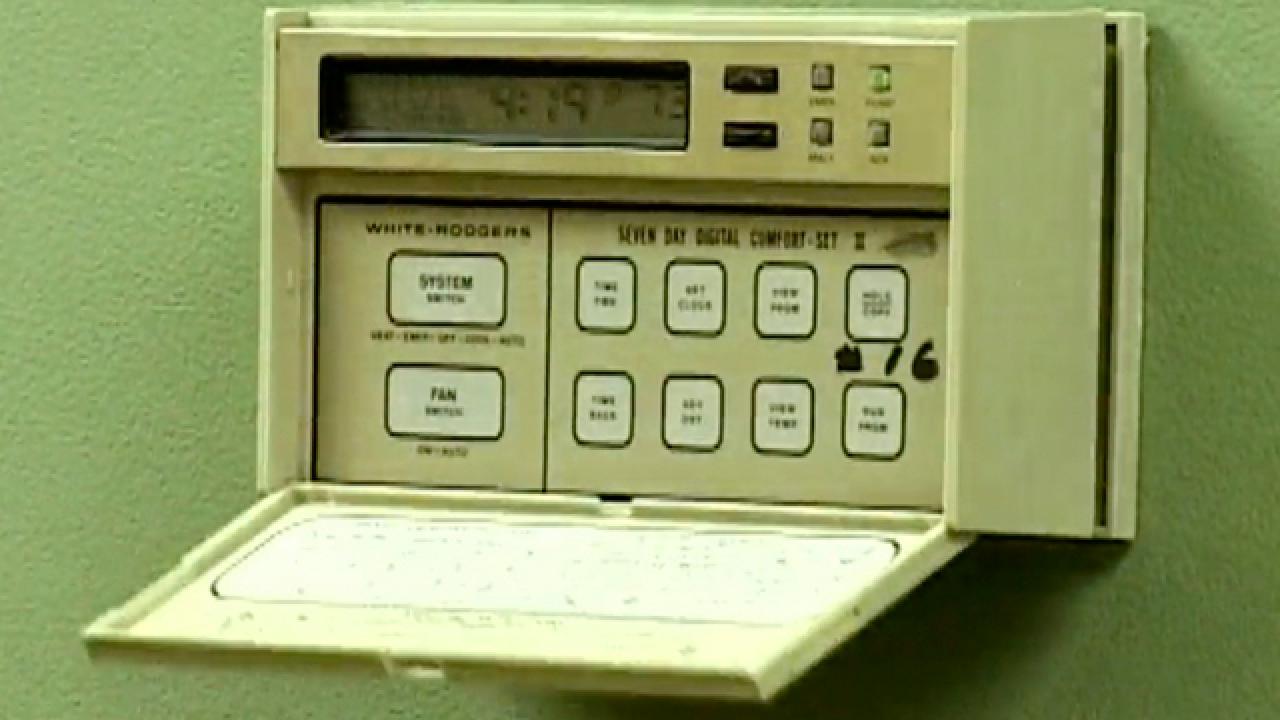 According to the EPA's Energy Star program, you can save about $180 a year by properly setting a programmable thermostat and maintaining those settings. Just setting a thermostat back 1 or 2 degrees can result in 1 percent to 3 percent in energy savings, and those little amounts add up over time, especially if you have air conditioning or heat running much of the day.
You don't have to spend $250 on a Nest thermostat to get that functionality. Programmable thermostats can be had for $20 or more at many hardware stores. You can get programmable thermostats, usually with four possible settings per day, that can be programmed to the same times every day (7-day models), with separate settings for weekdays and the weekend (5+2) or with separate settings for weekdays, Saturdays and Sundays (5-1-1).
Many thermostats today come with digital backlit touchscreens, touchpad screens, vacation settings, indicators that tell you it's time to change a filter, voice and phone programming, and humidity control.
Some offer color cues on the LCD panel that can be programmed to change, depending on how much energy you're using. The same principal is used in some hybrid electric cars to cue drivers on when they're being economical or wasteful with gas consumption.
Wireless thermostats have gained greatly in popularity. Some are being sold with security and home connectivity systems by large service providers like ADT, Comcast, Verizon, Vivint, Alarm.com and others, and they can be operated by a smartphone, so you can turn your AC down after you leave your house, for instance.
Some wireless thermostats offer Wi-Fi connectivity and can be a part of your home network, while many of those available from service providers operate on a Z-Wave wireless networking technology.
Some smart and two-way communicating thermostats can even connect to two-way communicating smart meters that are being rolled out by electric utilities as part of their energy-saving smart grid services, many of which are still in development. These thermostats can receive electricity pricing signals that can change throughout the day and adjust your heating or cooling system to take advantage of less expensive times and not run as much during more expensive periods.
We're sorry, there seems to be an issue playing this video. Please refresh the page or try again in a moment. If you continue to have issues, please contact us here.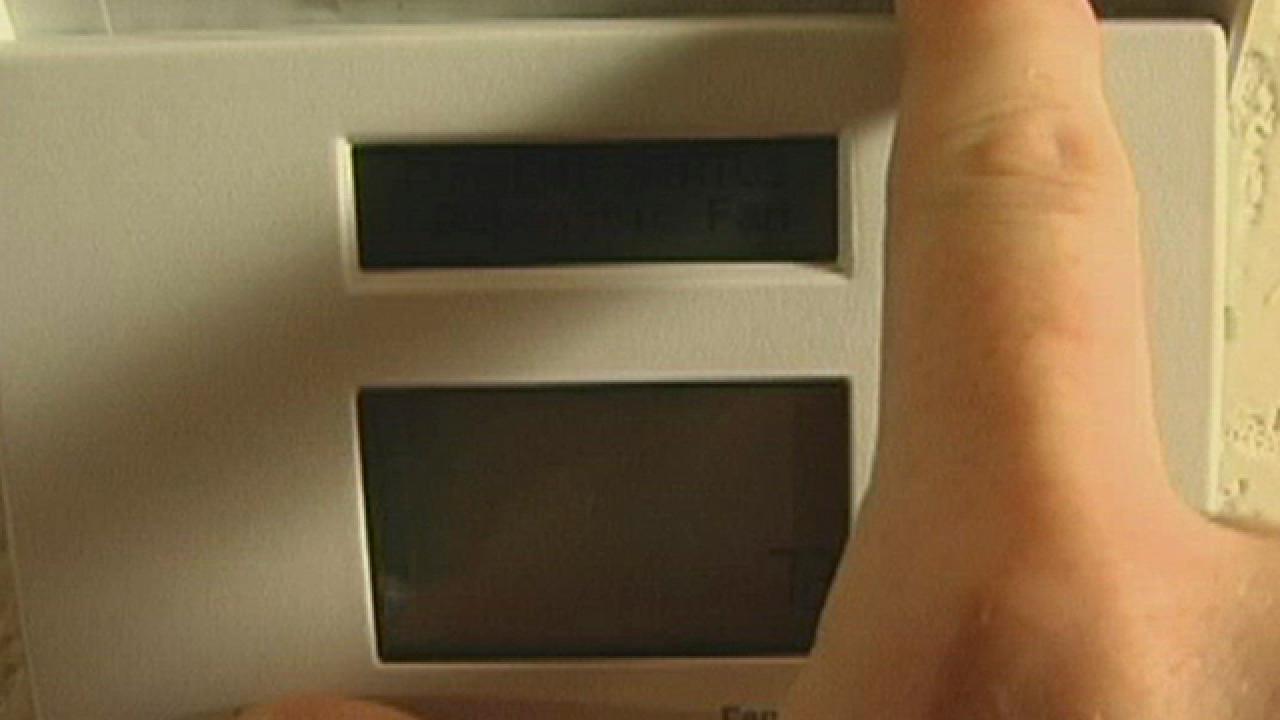 Allure Energy plans to introduce an EverSense thermostat with "proximity sensing." That means it can be controlled by your smartphone to turn up or down the temperature in your home when the phone's GPS indicates you are a preset distance away. So it automatically ramps up the AC to a comfortable level while you're on the way home. The $350 EverSense will also stream music, show videos of energy-saving tips and offer voice-activated control of the wall-mounted or tabletop units.
Comcast plans to use a energy-saving technology from software company EcoFactor in its Xfinity Home System. EcoFactor uses sensors in the thermostat to deduce the home's thermal characteristics (how leaky it is) and how well the HVAC system heats or cools, then employs cloud-based algorithms and info like the local weather to make many micro-adjustments to the temperature in the home. Make enough tiny, unnoticeable adjustments, and EcoFactor says you can save 17 percent on your heating and cooling costs.
We'll see a lot more cool and interesting technologies being used with thermostats today. They are quickly becoming sleeker, more automated and even kind of sexy. No longer are they boring and staid, or even acting like that neglected VCR hanging on the wall.
These renewable energy sources can provide year-round heating and cooling, without emissions, guilt or fuel costs.