Access Your Basement With Ease
Stairs and windows are an integral part of your basement remodel. Get tips for safety and design.
We're sorry, there seems to be an issue playing this video. Please refresh the page or try again in a moment. If you continue to have issues, please contact us here.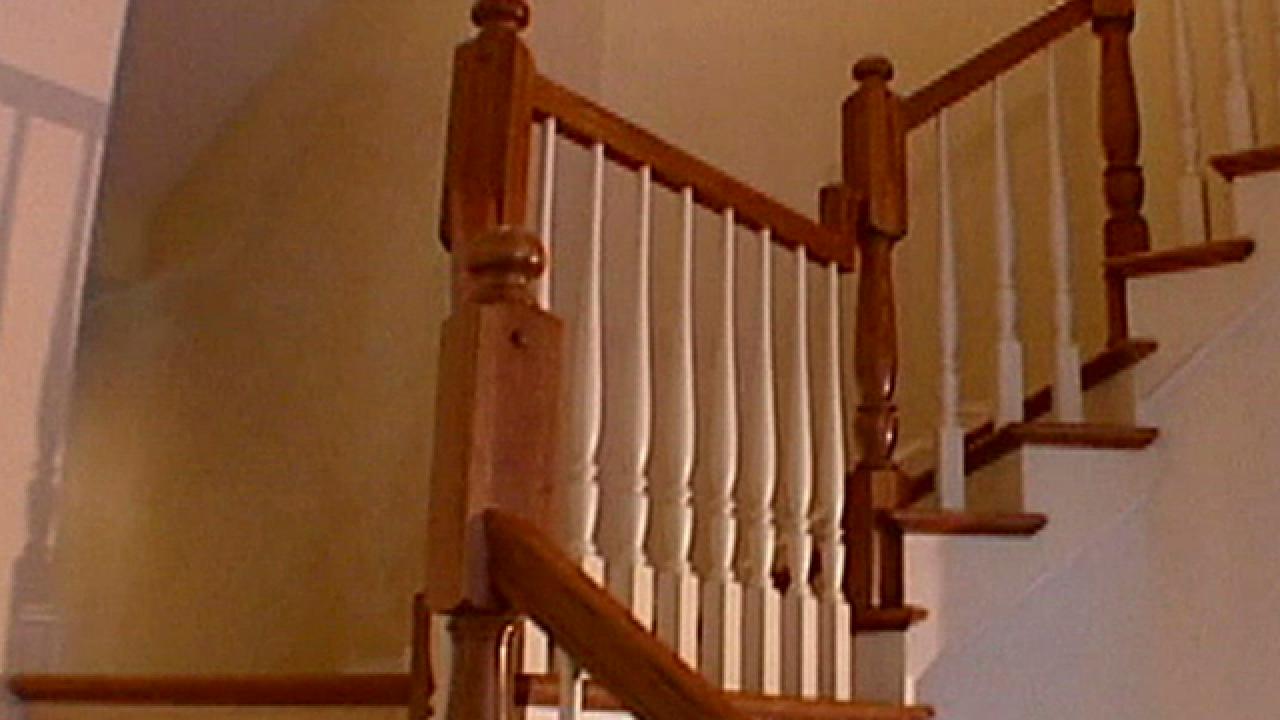 When remodeling a basement, the staircase is one of the most difficult construction jobs. No only do you have to consider technical issues like run and rise, but complicated conversations on building codes and design can come into play.
For safety reasons, make it a priority to upgrade or replace flimsy basement stairs. You'll likely want to close open wooden steps with risers and possibly carpet to create an inviting entrance to your underground haven.
Don't build onto existing steps, unless the wood is good and the construction is sound. If your steps are made of particle board or sag under your weight, plan on replacing them and perhaps the stringers that support them.
Closing off the bottom of the stringers with walls is a good idea, as this creates a finished look and provides extra storage space beneath the steps or a place to wall-mount a flat-panel TV.
Research building codes for the depth of stair treads and height of the risers. If you have enough room, a wide staircase with deep treads can provide a welcoming entrance into your new living space. Leaving railings open can allow the space to unfold before you, giving the space an airy look.
Building codes address how much space is needed between the bottom step and the wall for a landing. If you're already at the minimum, turn the staircase or make the bottom step the landing with one step down to the side or sides.
"Remember, building codes represent the bare minimum in construction allowed by law," says Frank Laskey of Capital Construction. "It's always a good idea to exceed building codes and not to cut them close."
According to the International Residential Code, habitable rooms should have 8 percent or more of the floor space provided by natural light. Many building codes call for at least one exit in a living space, which can be through a door of a walkout basement or through a door that is below grade and served by a bulkhead.
Egress or safety exits through windows should have an opening of at least 5 square feet for windows at grade and 5.7 square feet for windows below grade. Exits through doors below grade with bulkheads must also provide 5.7 square feet of space.
An egress window should be no higher than 44 inches off the floor. Casement windows that can open all the way or at least to 5.7 square feet are often used and can exit to a window well if the window is below grade.
Any exit door from your basement should be insulated and weather-stripped. Not only will this keep drafts out, but it will make your space more energy efficient and will help prevent condensation. Some metal and fiberglass doors work better than wood as exterior doors and have foam insulation within.
Get tips for choosing materials and finishing a basement, from floor to ceiling.