The first step to buying a house? Take a deep inhale. On the exhale, stttttrrreeeeeetch to make as big of a monthly payment as you can afford to. The appreciation value will benefit you in the long run.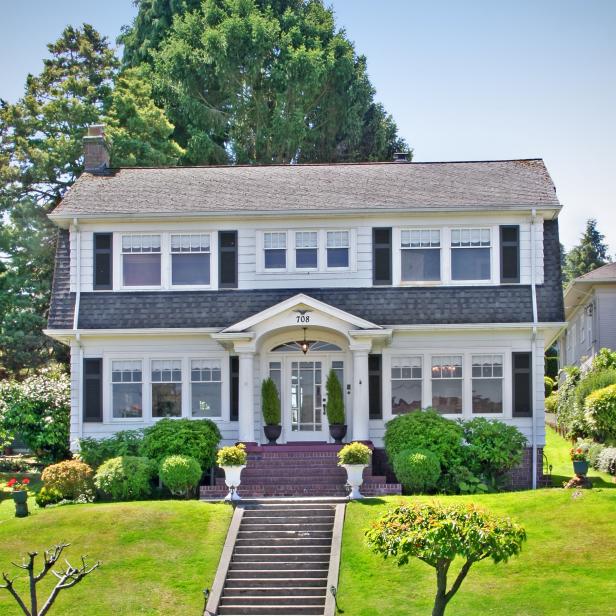 Twin Peaks Home of Laura Palmer for Sale, Exterior
Located in Everett, Wash., the 4,000-square-foot home used as the base for the fictional Palmer family in David Lynch's Twin Peaks is up for grabs.
Homes appreciate as a function of how much they are worth. If homes in your area appreciate nine percent annually, then a $300,000 home will appreciate about $27,000 per year, but a $500,000 home will appreciate $45,000 per year. You can see why it makes sense to buy as much house as you can as soon as you can: (a) taking all the incidental costs of homeownership into account, like property taxes, insurance, garbage collection, etc., and (b) without overextending yourself. If you have to scrimp somewhere, don't scrimp on your mortgage. Cut back elsewhere. Do you really need cable? Private Pilates? Massages every other weekend? That many frappemochalattechinos? You pick and prioritize, but the house should be at the top of the priority list, because it will actually build wealth for you over the long haul.