Mapping the Possibilities: Finding a Buyer From Across the Globe
Selling your home? You may not need to look as long, if you're willing to look far.
Sheldon Salnick may be a Realtor in the middle of America -- Chicago -- but he has started to develop a knack for selling houses to overseas prospects. Two years ago, Salnick sold an Irish lass a $400,000 condominium, and last year there was a housing deal with a client from Turkey that almost worked out. But Salnick is particularly pleased by the sale he made with a prominent businessman from Georgia, not from the state but the nation next to Russia. He and his wife bought a house, "one that they plan on living in, and not simply to invest in," says Salnick. "It sold for $5 million."
International homebuyers are coming to America. Realtors like Salnick love the trend -- and so should anyone selling a house. Sure, there's the obvious reason to find this movement in homebuying depressing -- the shaky economy and lower prices are attracting these buyers from far-flung lands -- but there are also lots of reasons to feel good that buying houses in America is in vogue.
After all, if you think about it, there are lots of third world countries with cheap housing, and European and Asian millionaires aren't flocking there. "America's on sale," says David Michonski, former CEO of Coldwell Bankers Previews International, but international travelers are here because they know a good value when they see it. "They continue to perceive the United States as the most, or one of the most, politically stable countries in the world."
And it can be a great deal for an American homebuyer to sell to someone from abroad. Most international buyers, says Michonski, put 30 percent down for a down payment, which is quite a bit higher than Americans, many of whom put down as little as 3.5 percent.
While international homebuyers love America, they love parts of it more than others. "You can literally draw a circle around the perimeter of the country, when looking at where foreign buyers are purchasing homes," says Michonski, who was once named on the Top Ten Realtors in America by Today's Realtor magazine, and is a widely renowned expert on international homebuying and selling. "If someone comes to me with property that they think might be appreciated by international buyers, but I can tell that that's not the case, I do my best not to leave the seller with false hope."
Jodi Macken, one of the owners of Macken Realty, along with her mother-president, Lillian, echoes that sentiment when she discusses what she has seen in her part of the globe: "As Realtors in South Florida, we've found that many foreign buyers have been purchasing specifically waterfront properties. Along with the South Americans, Canadians have been buying premier properties such as oceanfront homes in excess of $10 million."
Waterfront condos, going for over $2 million, are also popular with the affluent Canadian homebuyers, Macken says, where they're looking for amenities in these luxury properties such as spas, on-site restaurants and private beaches.
Translating into -- if you're living in Ohio in a $182,000 fixer-upper and you want to attract a foreign buyer, good luck with that.
And yet -- it's not impossible that you'll find an international buyer. People from abroad are sometimes relocated to the least glamorous cities in the country, and they clearly will need a place to live. Meanwhile, Michonski says that vacation homes in Colorado and Utah are considered a good deal by many, and if you live on a farm in Iowa or Illinois, he says that the potential to be courted by some big buyers is definitely there.
Appealing to the International Market
No matter where you live, though, if you want to expand your reach and try to market your home to all corners of the Earth, it's a good idea to try and study the culture of a potential buyer before you meet them, advises Michael Lee, author of Opening Doors: Selling to Multicultural Real Estate Clients (OakHill Press, 1999) and a real estate broker for more than 30 years.
"The biggest challenges a home seller faces are language, property values, negotiations and cultural misunderstandings, in that order," says Lee, who is based in Castro Valley, Calif. In fact, talk to Lee for awhile, and you may find yourself enlightened, frightened or both by the thought of selling to somebody from another country.
"If you want to sell to people, you have to treat them with sensitivity in regards to their culture, and the challenge is, most of us don't know how to do that. For instance, in some cultures, you don't just automatically shake hands with people, like we do in the U.S.," says Lee. "Or to touch a Japanese woman -- that's an insult."
Well, at least you'll have your real estate agent as a buffer, to keep you from making a fool of yourself, right? Nope. According to Lee, when it comes to these types of cultural gaps: "Most real estate agents don't have a clue."
He may have a point. According to Michonski's numbers, and the most recent he has cover April 2006 to April 2007, only 18 percent of Realtors (one in five) have ever sold a home to an international buyer. Negotiating is also a tricky prospect, says Lee, who also co-wrote the book, Black Belt Negotiating (AMACOM, 2007).
"We only negotiate cars and houses, our biggest purchases, because we have to, but many cultures negotiate for everything all day long, and they're really good at it. They'll even continue to bargain after the contract has been signed," says Lee, noting that that's especially typical of buyers in Latin America, the Middle East and Asia. "And if you're unaware of that and early on, you give them your very best deal, you're in big trouble."
But best not to worry about any of this too much. If you're selling a house, it's useful to know your options, to recognize that you may be able to reach the international market, and to be aware that someone as far away as Pakistan or Paris could be coming. But don't bake the cookies or start a club called Houses Without Borders yet. The odds that you're going to sell to anyone who wasn't born in the United States are still pretty low.
"On a good day, you're only talking about a 10 to 15 percent chance that you'll sell to an international buyer," says Michonski. "The overwhelming odds are that they won't come to your house. That doesn't mean you should ignore the market, but I wouldn't bet all of your eggs on it."
Geoff Williams is a regular at HGTV.com and a freelance writer, whose first feature with Consumer Reports just came out in May. He lives outside of Cincinnati, Ohio, in a $182,000 fixer-upper.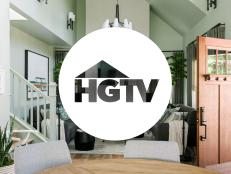 Moving to a new home? Here are four tips to get the ball rolling.