15 Dorm Room Decorating Ideas Under $50
Decorating your new college quarters doesn't have to empty your wallet.
The coolest thing in my dorm room more than a decade ago was an alarm clock/CD player combo. We didn't fill the windowsills with succulents, hang string lights or coordinate our decor...at all. We were literally four strangers from all over the country, meeting and talking for the first time on move-in day. You know — the old-school way of meeting your college roommates. Now, dorm decor is stylish, functional and most of all, affordable. Take a look at our favorite finds from Target's dorm room essentials.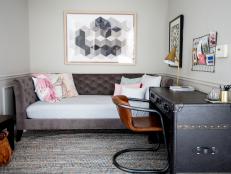 Shop our picks to take your dorm room from drab to fab, designer-inspired digs.Keep in mind: Price and stock could change after publish date, and we may make money from these links.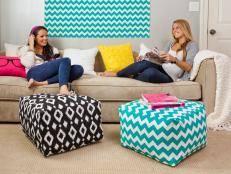 You may think a bland dorm room holds no decorating potential, but just wait. We have savvy design and storage tips to turn your new college digs into home sweet home.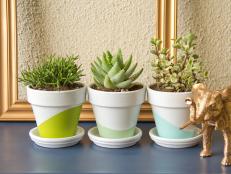 These succulents aren't just beautiful, they're super low-maintenance, too. Plant them in bright, hand-painted pots and they instantly become the perfect addition to an apartment or dorm room.