What would spring be without flowers, flowers and more flowers?
Published: May 15, 2017
Pier 1 Blossoms Ceramic Vase
Sarah Busby; Styling by H. Camille Smith
Pretty enough to display without fresh flowers, this oversized vase gets double spring style points thanks to its dreamy turquoise glaze and an abundance of sculptural ceramic blooms that drift across the container's surface. Shop Pier 1 Now>>
Rifle Paper Co. Mint Birch Phone Case
So much more than just a bit of handheld technology, our phones have become an extension of our personal style. Rifle Paper Co.'s cases are a colorful way to give your smartphone a big boost of their signature timeless style. Currently only available for iPhone 7 and 7 plus models. Shop Rifle Paper Co. Now>>
Gien Millefleurs Square Plate
In operation since 1821, Gien Faiencerie has a storied history of producing some of France's most prestigious and collectible tableware. An instant heirloom, this large serving plate is abloom with roses, geraniums and camellias modeled after hand-painted designs. Shop Gien Now>>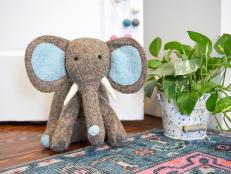 Our product picks will help you create a cute and colorful nest for your little addition. Published: September 25, 2017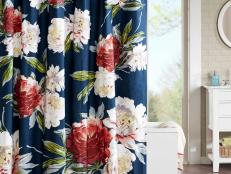 If you're getting antsy for spring and can't quite take the thought of snow, sweaters and that winter chill anymore, these lush, cheerful florals will help transform your space before Mother Nature has even worked her magic outside.