Small But Mighty: Tiny Kitchen Solutions
These small-space solutions will add some seriously stylish real estate to your kitchen.
Keep in mind: Price and stock could change after publish date, and we may make money from these links.
Keep in mind: Price and stock could change after publish date, and we may make money from these links.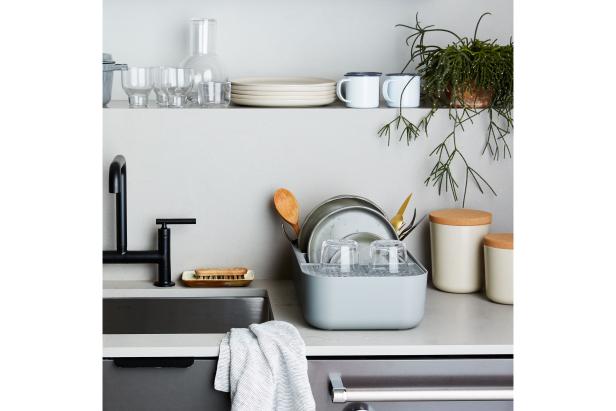 Beauty and function all in one. Dish racks come in all shapes, styles and sizes. Instead of buying another clunky, run-of-the-mill one, opt for this sleek, modular beauty from Food52. It allows you to use the base as a wash bowl and then transition immediately into drying — all without stealing too much precious counter space.
BUY IT: Food52, $54
Buy It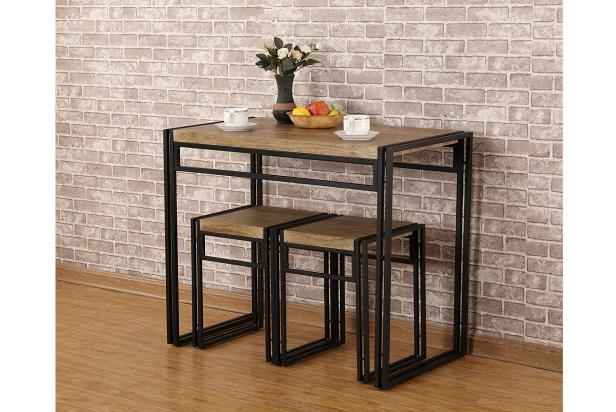 If you're already lacking space in the kitchen, you can pretty much forget about having a breakfast nook or even a table of any sort. Until now. This adorable little two-seater allows you to have a fully functional table, a small bistro/bar or an out-of-the-way option for whenever those things just aren't necessary.
BUY IT: Amazon, $114.85
Buy It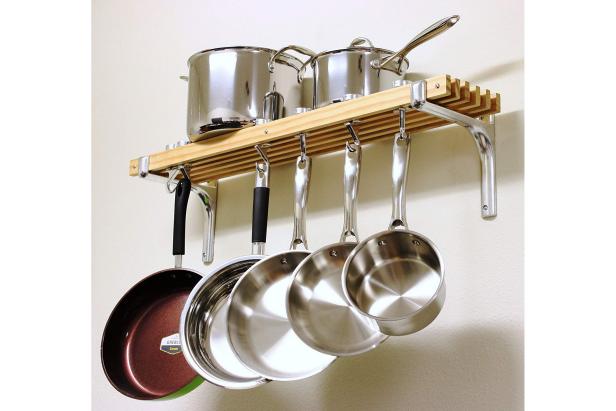 Pots and pans are the hardest thing to keep organized. They are awkward and take up a massive amount of space. Instead of throwing them all in a cluttered cabinet, find an empty wall for this pot rack and let it do all the grunt work. It keeps your pots organized and in reach all while adding a touch of class and professionalism to your kitchen.
BUY IT: Amazon, $53.53
Buy It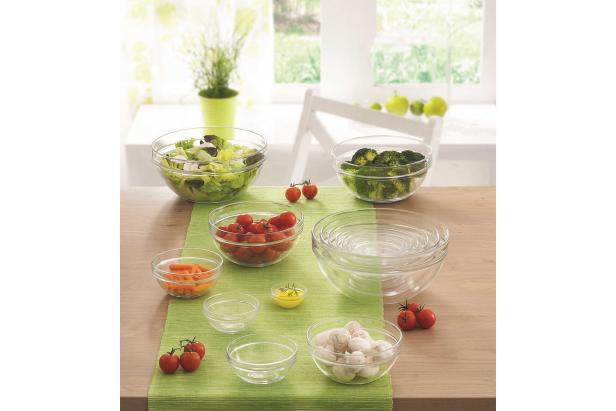 A kitchen is hardly a kitchen without a nice set of prep bowls. Prepping, cooking, serving and everything in between is a mess without them. The main problem is that bowls tend to either fill entire cabinets or stack to a height that won't fit in a cabinet. That is where nesting bowls come to the rescue. This set has 10 different sizes that all fit within one another, meaning all you need is space for the biggest bowl.
BUY IT: Bed, Bath & Beyond, $29.99
Buy It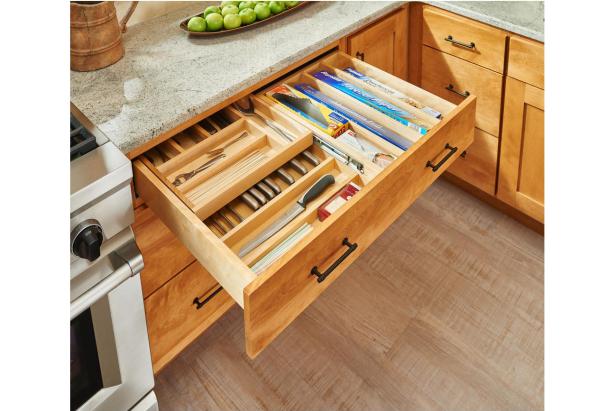 For some reason, kitchen drawers are destined to be messy. So, kitchen drawers in small kitchens are destined to be beyond messy. Skip the catch-all catastrophe, and opt for this organized, tiered shelf. The separate compartments will ensure every tool has a home, and the sliding utensil drawer allows you to maximize drawer space.
BUY IT: The Home Depot, $261.39
Buy It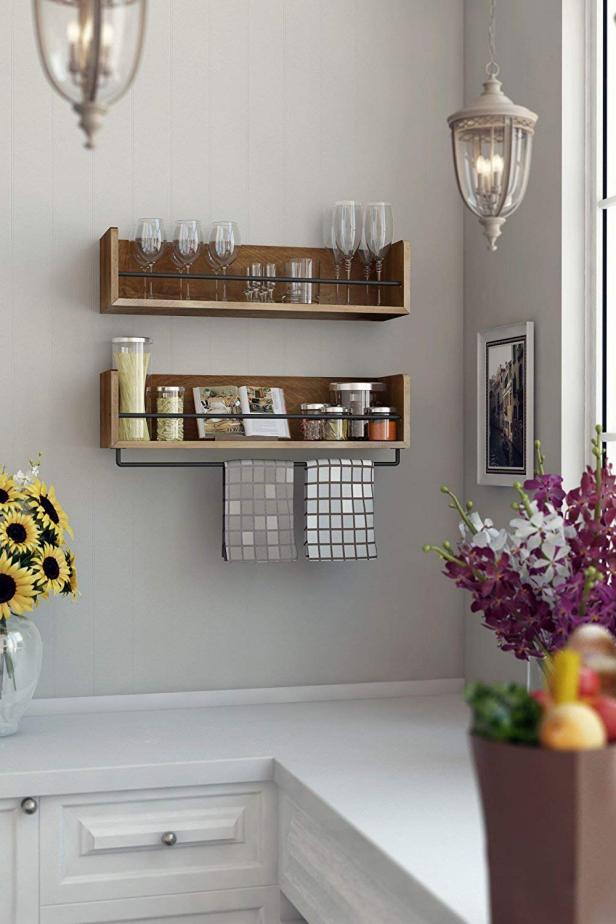 Multiple-use items are royalty in a small kitchen. So, why install shelving without a built-in rail? These rustic shelves can harbor all of the items that never seem to have a home, while the built-in rail allows space for hand towels, spoons and many other kitchen gadgets to hang neatly.
BUY IT: Amazon, $43.70
Buy It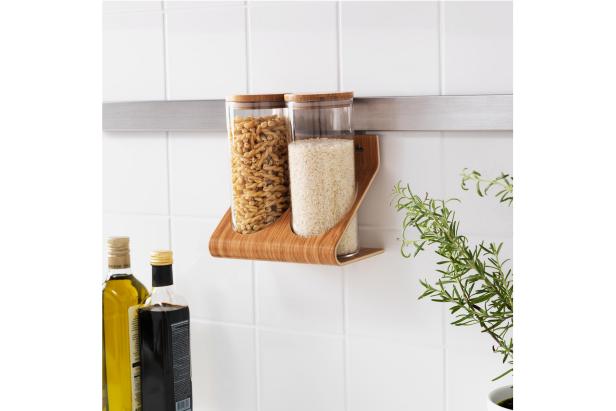 Small kitchens have a big problem: cabinets, tables and countertops fill up very quickly. Instead of adding to the clutter, this modular rail system allows ingredients, go-to spices and even tablets to perch comfortably on the wall behind your workspace.
BUY IT: IKEA, $9.99
Buy It