Design-Savvy Garden Gnomes
These garden gnomes break the mold with fresh twists on the old classic.
Keep in mind: Price and stock could change after publish date, and we may make money from these links.
Every home needs a mythical creature that protects the garden at night. However, for a design-savvy gardener, the traditional gnomes aren't just the right fit. If quirky little garden gnomes just aren't your thing, then you are in luck! Here are some unusual and stylish reinterpretations of the traditional gnome that will be well suited for your modern garden and home.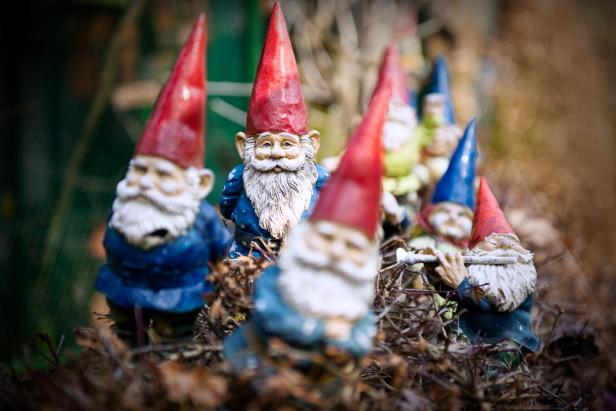 Lawn Gnomes
Religious decor, lawn ornaments, kids' toys scattered around or even piled up in a corner are a huge no-no, says Laura Slyman, owner of Slyman Real Estate in Knoxville, Tenn. "Sometimes homeowners will have outdoor landscaping that isn't cohesive with the rest of the neighborhood or geographical area, like gravel in the garden in an area where everyone else uses mulch," she says. "Instead of being unique, it comes off as an eyesore."
©iStockphoto.com/Peter ten Broecke