10 Stunning Wabi Sabi Objects You Can Buy
Add a touch of imperfection to your home with these on-trend home accessories.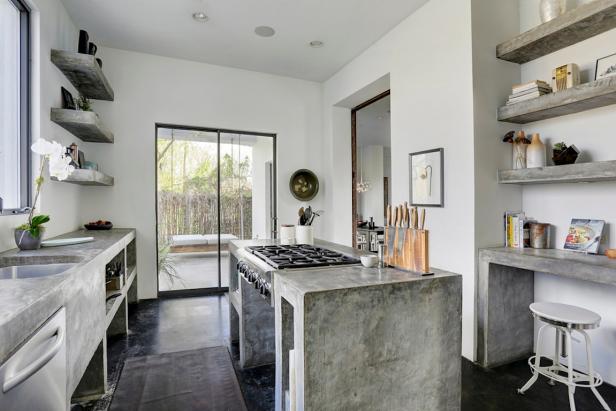 Contemporary Kitchen Featuring Stone Island, Floating Shelves, and Counters With Sliding Patio Door
Stone structures give a southwestern flair to this contemporary kitchen design. Gray stone is used to create an island, countertop with built in shelving, and floating shelves for a cohesive look and open storage. Natural light from the sliding door bounces off the black stone floor which creates a beautiful contrast to the bright white walls.