This deciduous shrub's claim to fame occurs in winter when its stems turn blood-red, an effective coloration against snow. Yellowish-white flat-topped flowers bloom for about a week in late spring. Whitish or bloomy berries occur in midsummer but are usually unremarkable.
The shrub grows to 8 to 10 feet tall, spreads almost as wide, suckering freely to form colonies. There's not much lateral branching, so the overall effect is one of long stems for an open, airy look.
Tatarian dogwood prefers moist, well-drained soils but will tolerate others. Give it full sun to part shade. Hardy in USDA Zone 3 to 7, but does the best in 3 to 6.
'Argenteo-marginata' (also called 'Elegantissima'). The leaves have creamy-white margin, so the variegation gives this shrub some summertime interest.
'Siberian Pearls'. White flowers, white berries, and deep red stems in winter.
'Sibirica'. Stems are bright red, the brightest hue occurring on first-year wood.
'Spaethii'. Variegation in the foliage is bright yellow instead of creamy white.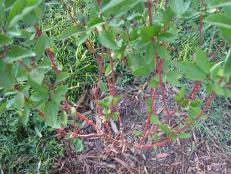 Tips on using this colorful plant, also known as redtwig dogwood.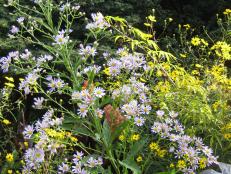 This late-blooming perennial flowers until frost.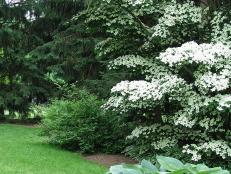 A stressed-out tree might explain a dogwood death.