A fungus-like pathogen is threatening not only oaks but many other woody plants. Here's a list of susceptible plants.
By mapping the genome of a microbe, scientists hope they're one step closer to controlling sudden oak death, a highly contagious disease that's wiped out tens of thousands of oak trees in California and Oregon and has spread to other states via some nursery shipments.
Evidence of the fungus-like pathogen, Phytophthora ramorum, has been found in nurseries in 19 states. The disease has killed coast live oaks (Quercus agrifolia), tanoaks (Lithocarpus densiflorus) and California black oaks (Quercus kelloggii). Tests shows that other oaks, including the northern red oak and pink oak, are also at risk. By latest count, some 60 other woody plants--including rhododendrons, camellias and bay laurel — are susceptible to attack by the pathogen; those plants don't usually die but instead act as hosts and carriers for the disease. (In areas of heavy infection among oaks, however, rhododendrons have died.)
There's no known chemical control for the disease. A nationwide federal and state effort to trace infected nursery material is under way. Last month scientists mapped the genome of the pathogen, an essential step in finding a way to control it.
The fungus is thought to be most rampant in cool, moist areas, especially in wooded areas. Related to a pathogen that's caused widespread damage to soybean crops, and to the pathogen that caused the Irish potato famine, P. ramorum kills leaves on understory shrubs such as rhododendrons, azaleas, camellias, lilacs and California bay laurel. The shrub remains alive and reasonably healthy, but spores are blown or splashed to the trunk of a susceptible tree, where the pathogen infects the bark tissue. The infection spreads around the trunk and cuts off food supplies traveling to the roots from the leaves, eventually killing the roots. The upper part of the tree dies from lack of water.
Diagnosis is difficult because other problems (oak wilt, oak decline and red oak borer) present many of the same symptoms. Usually lab analysis is necessary to determine the presence of the pathogen. On the host plants, symptoms include leaf spot and twig dieback and sometimes twig cankers. On oaks, bleeding cankers on the bark ooze a dark red sap. "Blood" may be hard to see because it's either dried or rain has washed it off.
bigleaf maple (Acer macrophyllum)
California buckeye (Aesculus californica)
madrone (Arbutus menziesii)
manzanita (Arctostaphylos manzanita)
camellia (Camellia spp. — all species, hybrids and cultivars)
witchhazel (Hamamelis virginiana)
toyon (Heteromeles arbutifolia)
tanoak (Lithocarpus densiflorus)
California honeysuckle (Lonicera hispidula)
Himalaya pieris (Pieris formosa)
Pieris 'Forest Flame' (Pieris formosa) x (japonica)
Pieris 'Brouwer's Beauty' (Pieris floribunda) x japonica)
Japanese pieris (Pieris japonica)
Douglas-fir (Pseudotsuga menziesii) var. (menziesii)
Coast live oak (Quercus agrifolia)
Canyon live oak (Quercus chrysolepis)
California black oak (Quercus kelloggii)
Shreve's oak (Quercus parvula) v. shrevei)
California coffeeberry (Rhamnus californica)
rhododendron (including azalea) — all species, hybrids and cultivars
wood rose (Rosa gymnocarpa)
coast redwood (Sequoia sempervirens)
Western starflower (Trientalis latifolia)
California bay laurel, pepperwood, Oregon myrtle (Umbellularia californica)
Evergreen huckleberry (Vaccinium ovatum)
bodnant viburnum (Viburnum x bodnantense)
doublefile viburnum (Viburnum plicatum var. (tomentosum)
laurustinus viburnum (Viburnum tinus)

These plants may also be carriers of Phytophthora ramorum:
grand fir (Abies grandis)
horsechestnut (Aesculus hippocastanum)
strawberry tree (Arbutus unedo)
Andrew's clintonia bead lily (Clintonia andrewsiana)
sweet Chestnut — (Castanea sativa)
California hazelnut (Corylus cornuta)
California wood fern (Dryopteris arguta)
European beech (Fagus sylvatica)
mountain laurel (Kalmia latifolia)
drooping leucothoe (Leucothoe fontanesiana)
Chinese pieris (Pieris formosa var. forrestii)
pieris (Pieris formosa var. forrestii x Pieris japonica)
Victorian box (Pittosporum undulatum)
Formosa firethorn (Pyracantha koidzumii)
European turkey oak (Quercus sativa)
southern red oak (Quercus falcata)
holm oak (Quercus ilex)
northern red oak (Quercus rubra)
cascara (Rhamnus purshiana)
salmonberry (Rubus spectabilis)
false solomon's seal (Smilacina racemosa)
lilac (Syringa vulgaris)
European yew (Taxus baccata)
Pacific yew (Taxus brevifolia)
poison oak (Toxicodendron diversiloba)
lingonberry (Vaccinium vitis-idaea)
David viburnum (Viburnum davidii)
fragrant viburnum (Viburnum farreri orV. fragrans)
wayfaringtree viburnum (Viburnum lantana)
European cranberrybush Viburnum (Viburnum opulus)
Burkwood viburnum (Viburnum x (burkwoodii)
carlcephalum viburnum (Viburnum x (carlcephalum x V. utile)
Prague viburnum (Viburnum x pragense)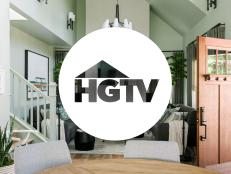 There are many reasons why otherwise healthy plants suddenly die. This could be the result of too little watering, too much watering, fungal disease or pests.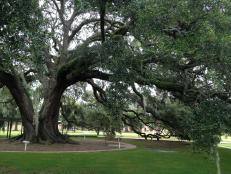 Arborist Chris Heim offers tips for maintaining live oaks to help them thrive in your yard, adding beauty and value to the home landscape.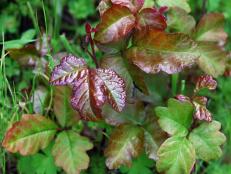 Exercise extreme caution when it comes to these and some other common plants around your home and garden.