Upcycle a Baby Crib Into a Drying Rack
Hang your laundry out to dry with this clever DIY project.
We're sorry, there seems to be an issue playing this video. Please refresh the page or try again in a moment. If you continue to have issues, please contact us here.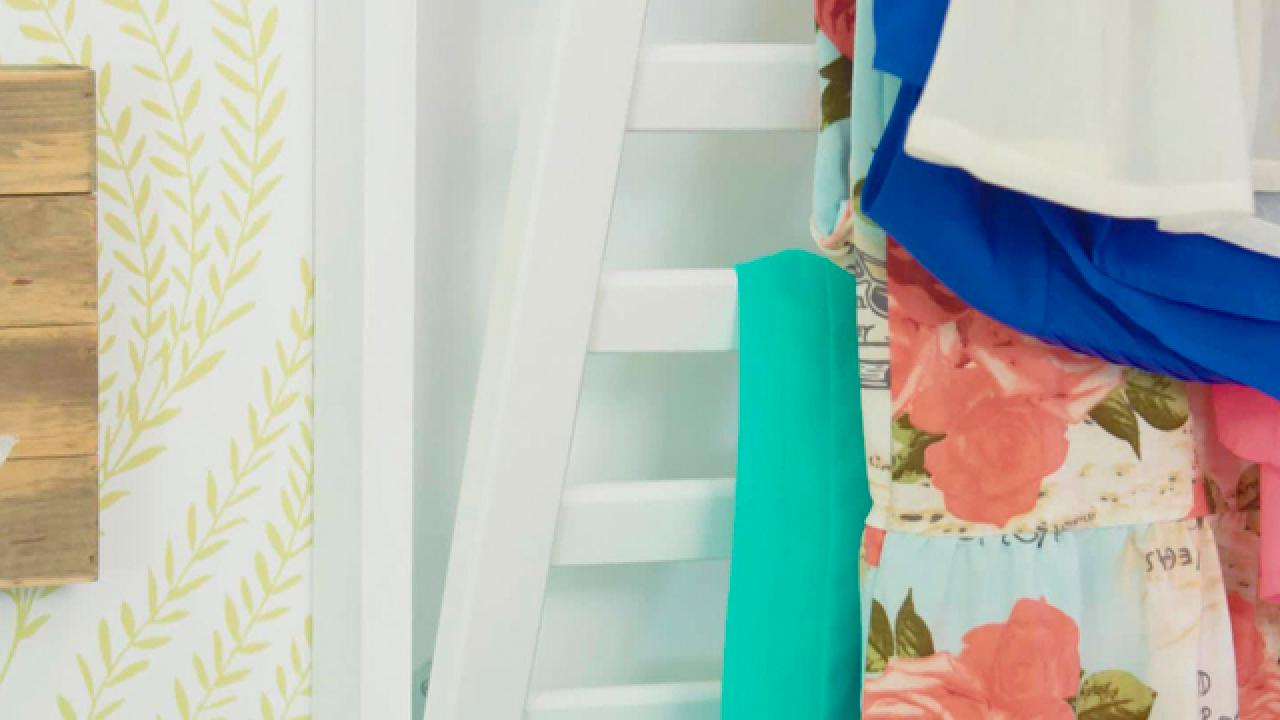 Not sure what to do with your crib now that your baby has graduated to a full-size bed? How about upcycling it into a handy stowaway drying rack for your laundry room? The process may appear daunting at first but trust us, you got this. Here's how it's done:
Note: Since cribs vary in size, our measurements may not work for your project. Use them as an approximation.
crib slat
jig saw
metal hinges
2 magnet
ribbon
painted plywood
1x1 wood
hanger screws
Select one slat from an old crib and lay it down flat. Using a jig saw, cut off the ends of the crib making them flush with the last rung.
Use a screwdriver and attach hinges to both sides of the crib at the bottom.
Next, apply silicone to two magnets and attach them to the top of the crib (opposite end of the hinges) somewhere in the middle of the rung but spaced a few inches apart.
About a quarter of the way down from the top of the crib, use a staple gun to attach ribbons to each side.
Set the rack to the side for now and lay down a plywood base. Next, build a frame around the plywood base with wood.
Attach hinges so they are flush with the bottom where the crib meets the frame and use a staple gun to attach ribbon as well. For ours, we stapled the ribbon 1 inch down on the inside of the frame with 12 inches of give. Attach the other side of the ribbon about 6 inches down on the crib.
Add two screws to the top of the base. The magnets will stick to the screws and help to keep the rack closed.
Add paint to the magnets so that they blend with the rest of the rack and make sure they still make contact with the screws and keep the entire rack compact.
Use your hanger screws and add a wire to the back of the plywood base. This will help you hang the entire rack on the wall for easy use.