The Artisan Perfumerie Movement Goes Back to Nature
See how one company is taking the mystery out of the perfume bottle with organic blends of herbs, fruits and florals.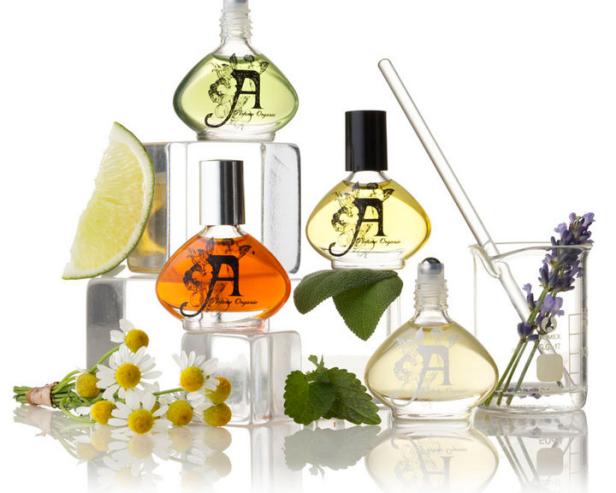 Image courtesy of A Perfume Organic
Amanda Walker gave up a job at a big-name beauty company to start a line of organic perfumes.
Why? Because she discovered that some chemicals used in scents and cosmetics—including acetone, petroleum, and phthalates—have been linked to asthma, migraines, birth defects, cancer and air pollution.
"I was a vegan, living in NYC, who had worked for five years in the personal care products market," Walker says. "I realized there were no certified organic perfume lines, so I resolved to put all my past experience into formulating my own USDA-certified organic scent."
That was in 2008, and since that time an entire network of artisans across the country have begun growing, cultivating and distilling natural materials to create organic perfumes.
Many of the ingredients Walker uses for her company, A Perfume Organic, are flowers and herbs we sow in our own gardens—such as roses, lavender, and jasmine. Walker also experiments with edible items such as fresh limes and ginger root.
Artisan perfumer Amanda Walker forages for pinecones for her A Perfume Organic natural scents line.
"I'm constantly on the hunt for new ingredients for my perfumes," Walker says. "Whether it's fresh mint from a rooftop garden in Brooklyn or traveling out in the country to collect pine cones to distill."
Scents are derived from the distilling process by two methods: steam distillation and expression (better known as "cold-press"), where the plant oils and essences are collected in liquid form.
A regional distiller organically extracts plant essences for Amanda Walker's A Perfume Organic line.
Walker relies on both her sense of smell and taste to come up with combinations such as those found in her new Rosé scent, which she produced in collaboration with a sommelier. The notes? Fresh berry, crisp apple, dark oaks, clove, nutmeg and pepper.
The first scent she created, called "Green," is still one of her favorites. Its heady blend of rose, black truffle, blue and roman chamomile, ylang ylang, citrus fruits and rare spices is her "signature," she says.
Although there is some skill involved in collecting plants for processing—and there's certainly an art to distilling—you can create your own scents at home. If you want to skip the technical bits, just gather up some commonly found flowers, herbs and fruits and create bouquets or centerpieces to fill your home with fragrance.