Turn Tired Kitchen Towels Into Bespoke Embroidered Linens
Create your own heirloom linen tea towels to dress up your kitchen.
1/2 yard 100% linen fabric
two 6-inch pieces of ribbon
sewing machine and matching thread
scissors
fabric chalk or pen
iron
Beautiful linen tea towels are the envy of any kitchen. The tea towel originated in 18th-century England. The lady of the household would use them to dry fine china and delicate tea sets, jobs that were considered too important to trust to servants. They were also often used as a way for ladies to show off their embroidery skills. Nowadays, tea towels are just kitchen towels. If you want to create a stack of heirloom quality linen tea towels to show off in your kitchen, head to the nearest fabric store and buy a 1/2 yard of pure linen.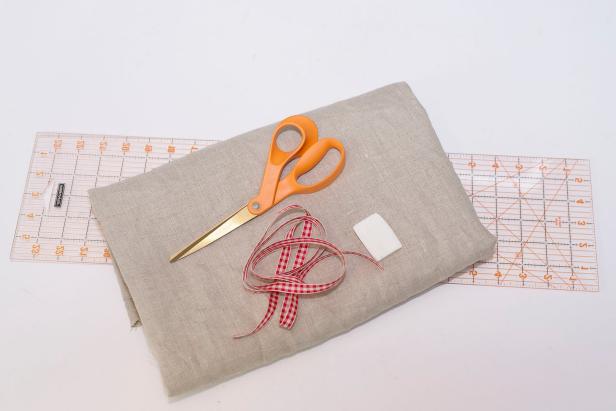 Debbie Wolfe
Wash and dry the linen prior to starting. This step is very important. Washing the fabric first helps it to soften and pre-shrink. After the fabric has been laundered, cut two 17 x 27 rectangles.
Debbie Wolfe
On all edges, press a 1/2 inch hem allowance to the wrong side.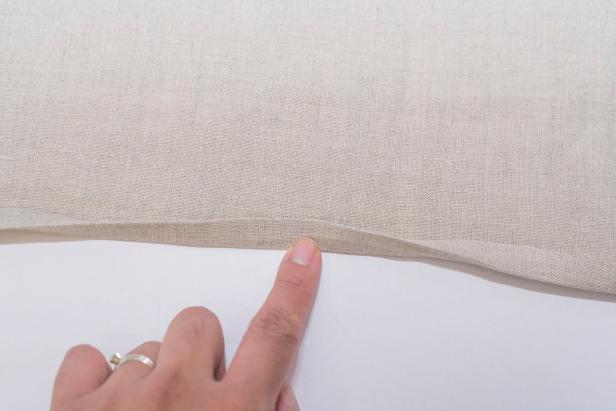 Debbie Wolfe
Press the same amount again. At the corners, make sure you fold and press evenly–it will be bulky.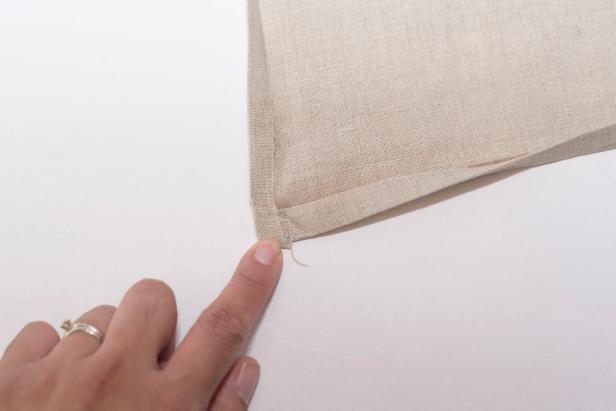 Debbie Wolfe
Unfold the top seam allowance.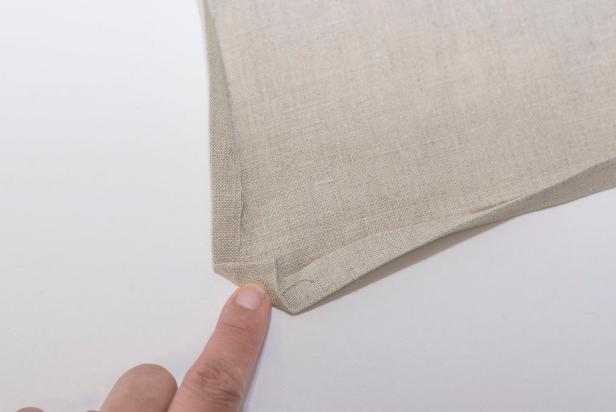 Debbie Wolfe
Fold down the tip of the triangle at the corner. Press with an iron to make a strong crease. Repeat in all four corners of the towel.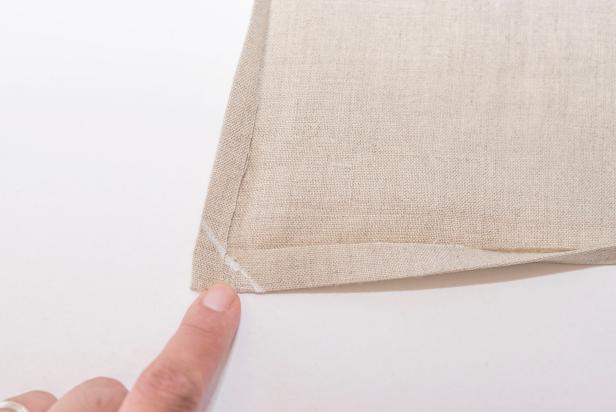 Debbie Wolfe
Draw a line at the intersections of the crease at the corners.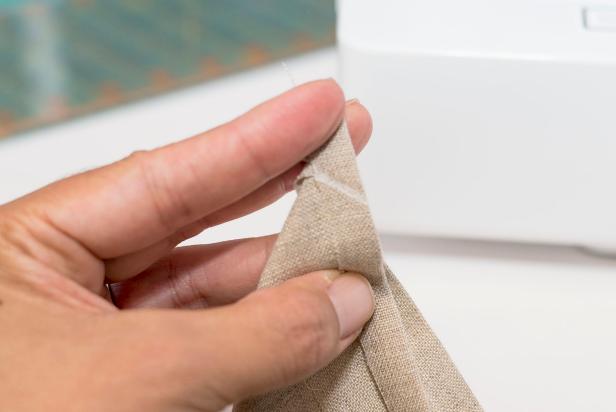 Debbie Wolfe
Fold the corners of the towels until the lines match up on both sides.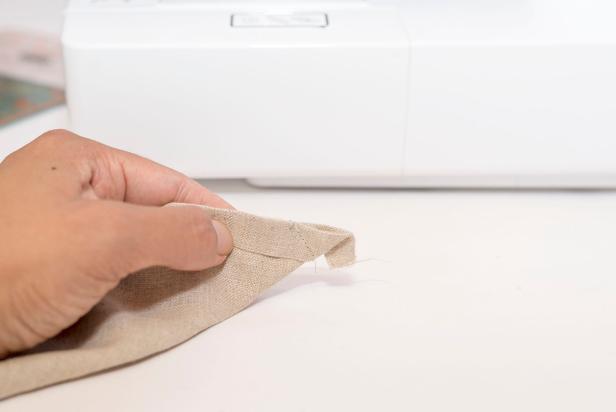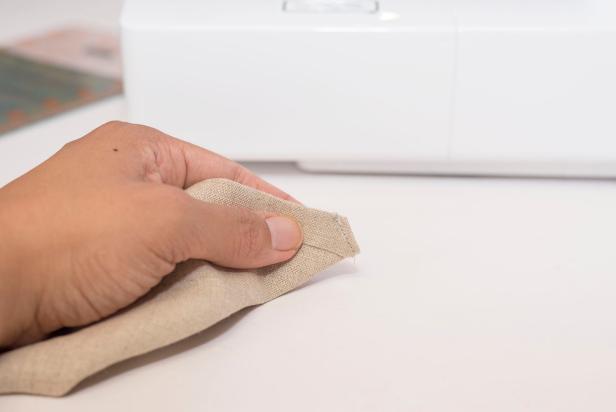 Debbie Wolfe
Snip off the tips. Repeat for remaining corners.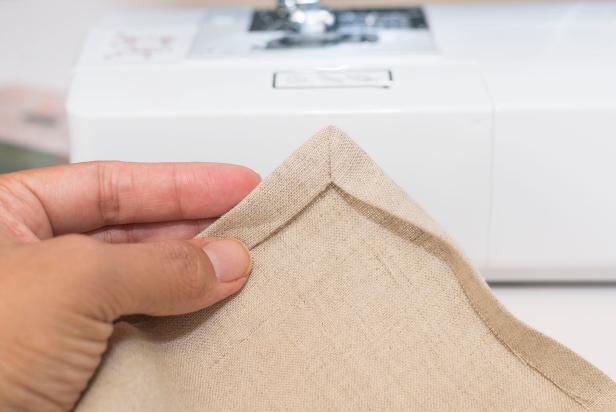 Debbie Wolfe
Turn the corner right side out. Now you have a perfect mitered corner. Repeat on remaining corners.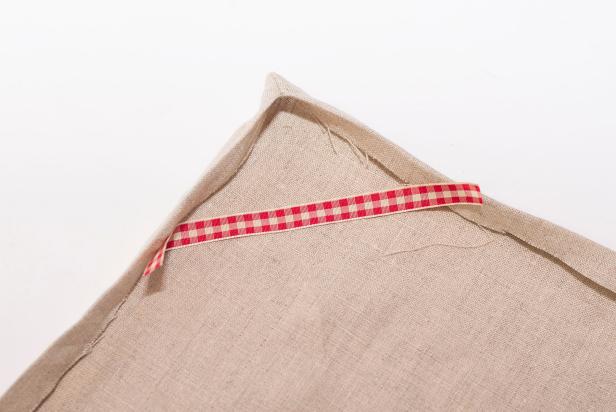 Debbie Wolfe
Place the length of ribbon across one of the towel's corners.
Debbie Wolfe
Pin the ribbon and the mitered corner in place.
Stitch around the edge of the seam allowance. Press with iron when done.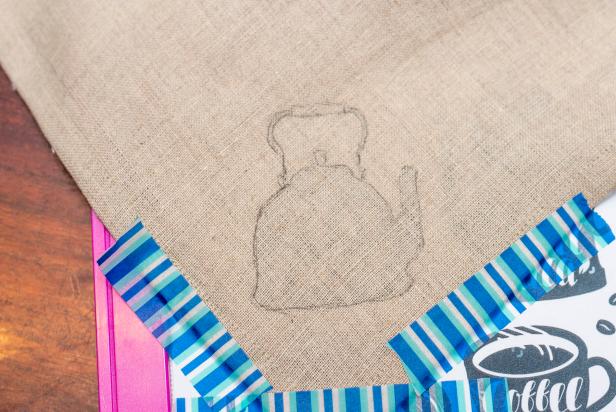 Debbie Wolfe
Embroidering a motif is optional. Trace a simple design onto one corner of the right side of the towel.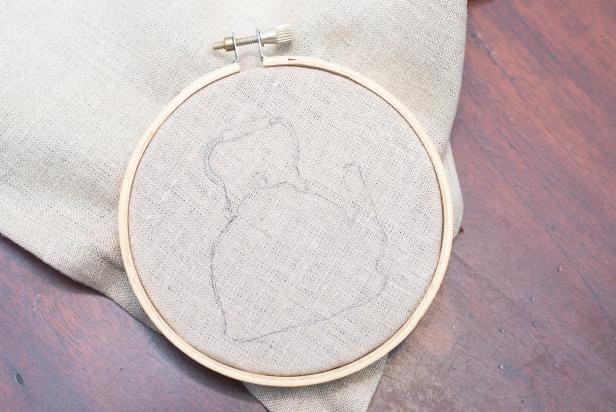 Debbie Wolfe
Insert towel in frame and use a backstich to trace around the outline.