DIY Charms That Are Shrinky, But Definitely Not Dinky
From keys to purses and everything in-between, add some sass to your life with shrink film charms that can be created in a flash.
We're sorry, there seems to be an issue playing this video. Please refresh the page or try again in a moment. If you continue to have issues, please contact us here.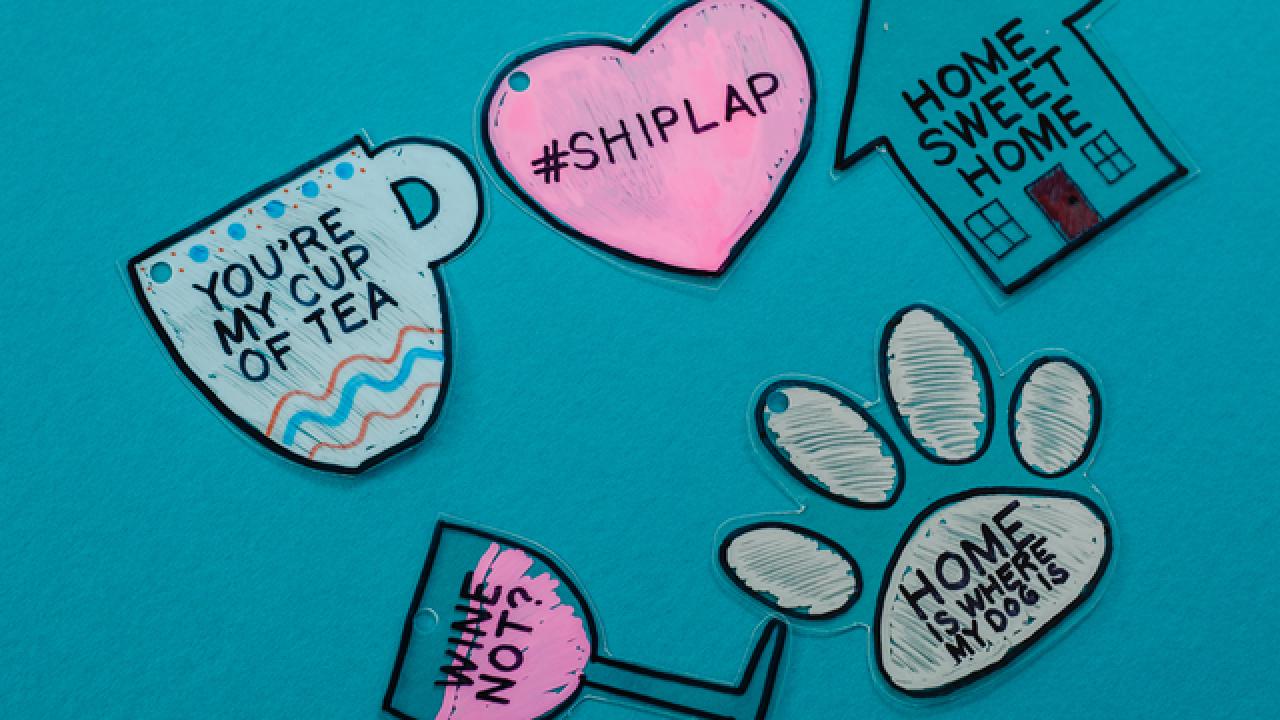 Who knew creating charms was such a hoot? Immortalize your picture-perfect pet, or proclaim your life motto with the help of shrink film and a permanent marker. These transforming charms are certain to be a hit with kids of all ages.

shrinky film paper
permanent marker
paint markers
scissors
hole punch
baking sheet
parchment paper
split rings
needle nose pliers
For perfectly small and unique results, find a few images that will not only transfer well onto shrink film but will also look adorable as mini versions of themselves. To copy our look, download this printable PDF. Trace every line of the image onto the shrink film using a black permanent marker. Add color where desired with either colored permanent markers or paint markers. Pro tip: Use a paint marker on the back of the images so as not to disrupt the lines and words that were originally traced.
Cut out the finished traced images. Be sure to cut around all necessary edges of the transferred images to make certain that the finished versions reflect the look of the original picture. Punch a hole into the shrink film pieces now to allow for split rings once the film has shrunk. Be sure to punch the hole in an inconspicuous place so as not to disrupt the picture.
Set the cut out pieces onto a baking sheet covered in parchment paper. Place the baking sheet in the oven, and let the shrink film pieces shrink down and harden. The individual pieces should decrease in size, but the color integrity will remain.
Now that the shrink film charms have shrunk, add the split rings. Using pliers, separate the split rings and slide the charms onto them. This will allow for the charms to be used in a variety of ways. Add to a wine glass to keep track of your vino, slide onto a key ring for some homemade flair, or personalize your purse with a charm. The options are nearly endless!