Personalized Stamp Kit and Stationery
Create a handy gift for personalizing stationery or other paper goods.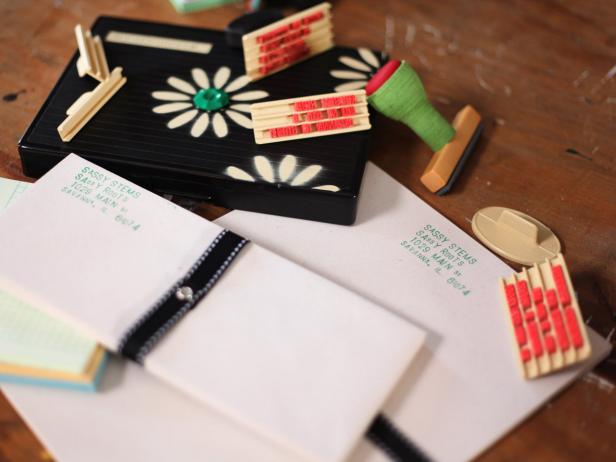 Personalized Stamp Kit and Stationery
Give a friend who loves to write letters a little help by customizing a store-bought stamp kit with their info then pre-stamping an assortment of stationery. Bundle the stamped paper goods together with colorful ribbon and package the gift in a hand-painted box. Get step-by-step instructions.
rubber stamp kit
assorted paper and envelopes
decorative ribbon
eyelets
various embellishments
box for holding stamp kit and stationery
Embellish a store-bought stamp set with leather cording, ribbon or self-ahesive rhinestones on the stamp's handle. Personalize the stamp with recipient's info.
Stamp gift recipient's info onto an assortment of paper, note cards and envelopes. Neatly bundle together and secure with ribbon and eyelet.
Personalize box with the stamps you've created and other embellishments, such as stenciled details, buttons or rhinestones. Place stationery and stamp kit in box.