Kid's Halloween Makeup Tutorial: Ghoulish Vampire
Turn your little one into a bloodthirsty vampire for Halloween with our easy-to-follow makeup tutorial.
By:
Traci Hines,

Becky Sapp,

and

Jason Amos
sponge
white base (foundation or creme makeup)
white or light powder
powder puff or brush
eye shadow (colors: brown, black, gray, red, pink)
eyeliner (dark brown or black)
stage blood
vampire fangs
We're sorry, there seems to be an issue playing this video. Please refresh the page or try again in a moment. If you continue to have issues, please contact us here.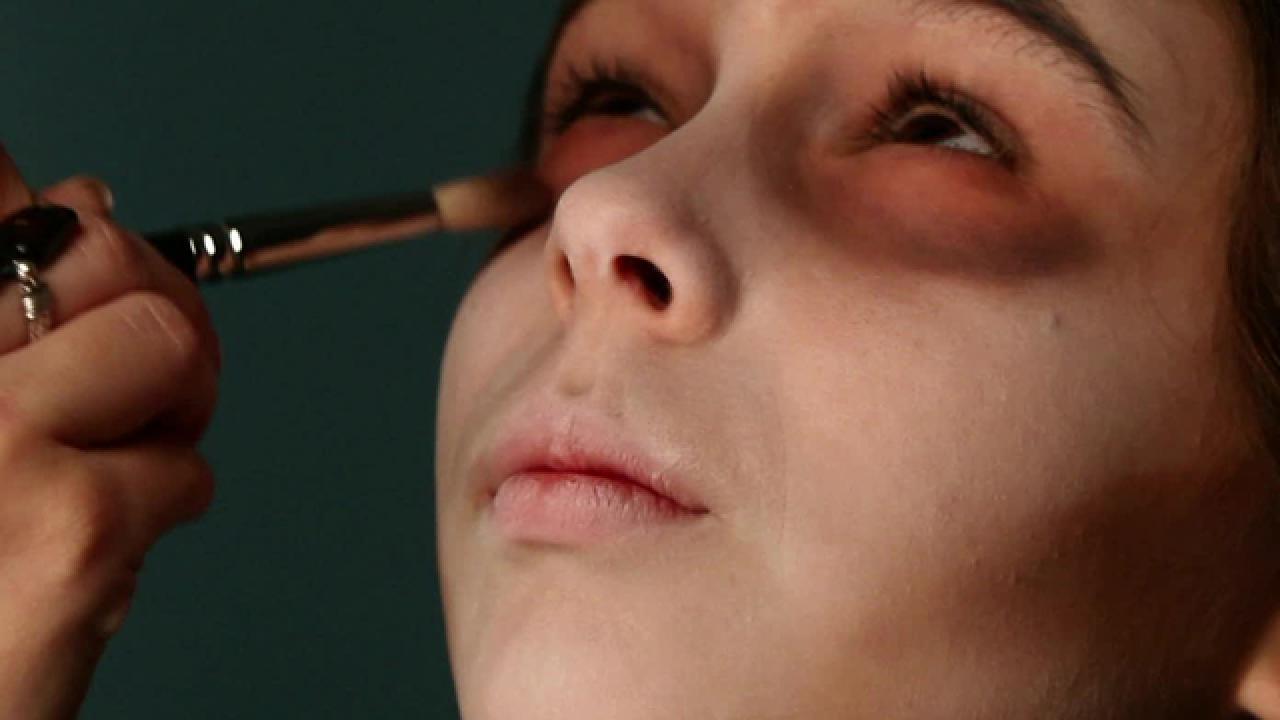 Apply White Base and Powder
Cover entire face with a white or pale base and dust with powder to set it and remove any sheen.
To achieve an undead look, shade hollows of cheeks, under chin, around nose and under eyes. Use blending brushes and eye shadows in brown, gray, pink and red shades to make skin look sickly and sunken. This also enhances and sharpens features.
Darken eyebrows with brown or black shadow or liner. Tip: Make the arches more severe for a villainous look.
Stop here to be a ghoul, but continue on with the final step to turn this look into a full-fledged vampire. Add stage blood at edges of the mouth, letting it run down the chin (Image 1). Tip: Let blood drip all the way down the neck if you have a flair for the dramatic. Finish the look with vampire fangs (Image 2).