Make Your Own Fruit and Floral Centerpiece
Add a touch of spring to your table with a mix daffodils, dianthus and colorful fruit.
1 potted Easter daffodil
1 dozen green ball dianthus
6-8 kumquats
6-8 key limes
potting soil
floral sheers
floral pins
cake stand (preferably one with a concave top)
Add approximately two cups of potting soil to the top of a concave cake stand.
Use your hand to separate the roots from the bottom of the potted daffodil.
Cut the dianthus stems down so they are two to three inches in length.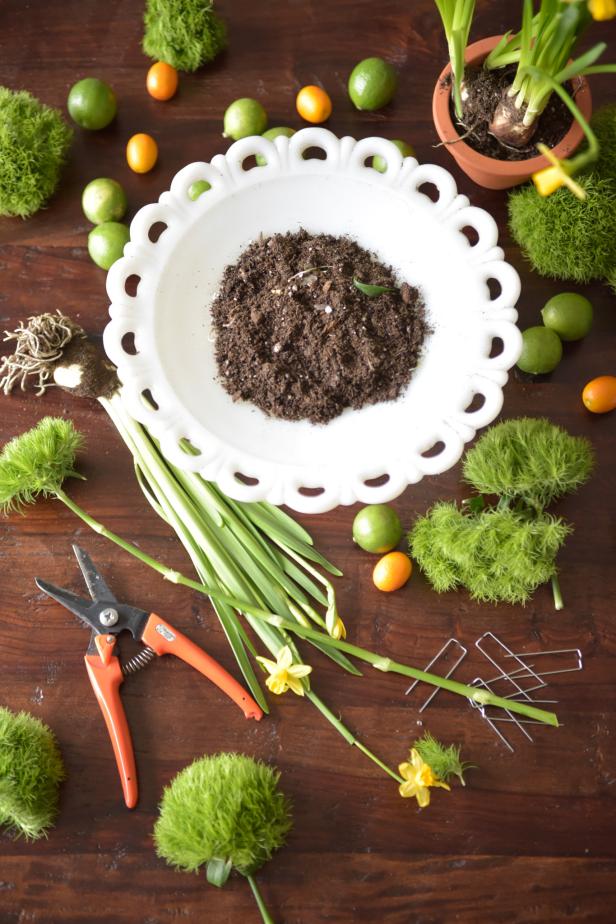 Flynnside Out Productions
Add Soil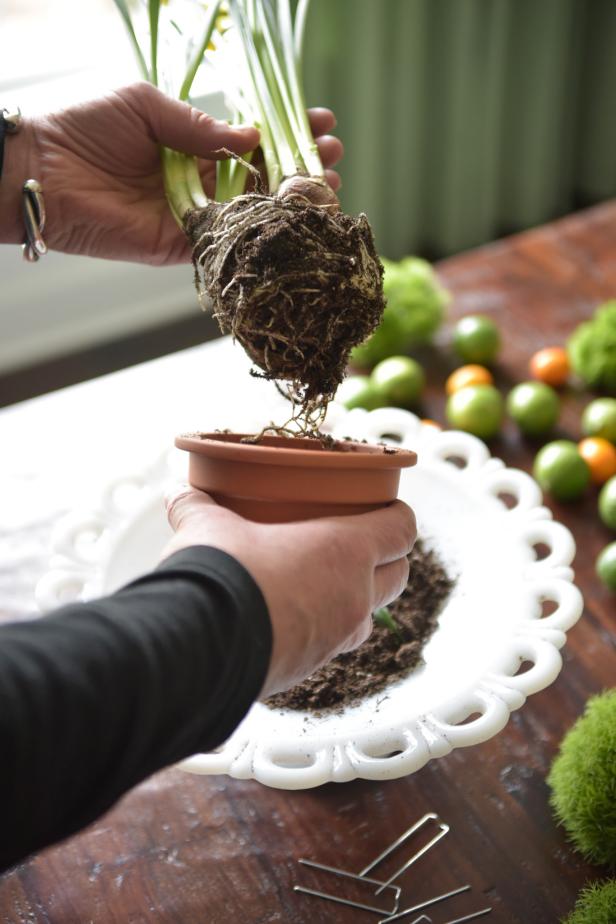 Flynnside Out Productions
Separate Roots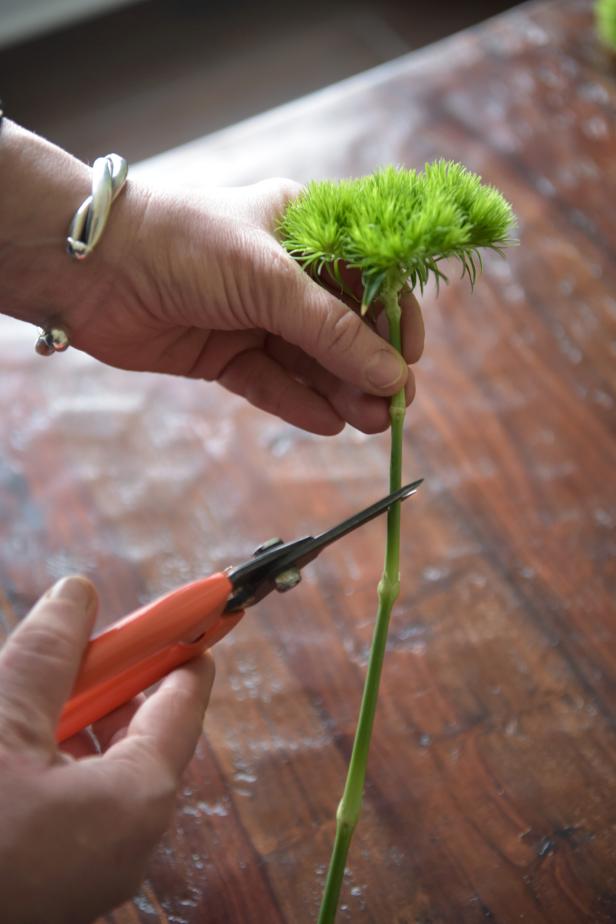 Flynnside Out Productions
Cut Dianthus Stems
Reposition stems until the daffodil sits perfectly upright.
Cover the soil by piecing together the dianthus and pinning in place with floral pins.
Layer in color and texture on top of the dianthus with an assortment of key limes and kumquats.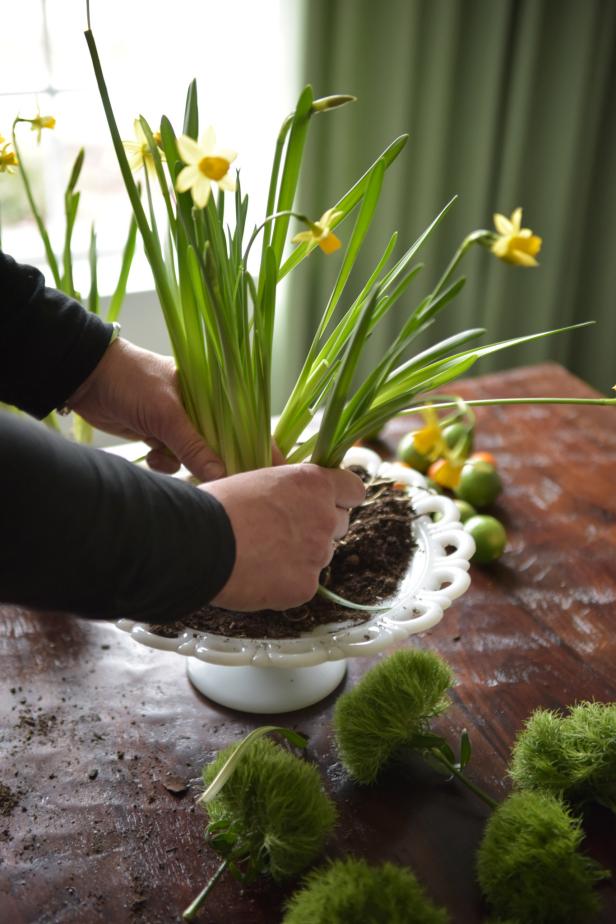 Flynnside Out Productions
Separate Stems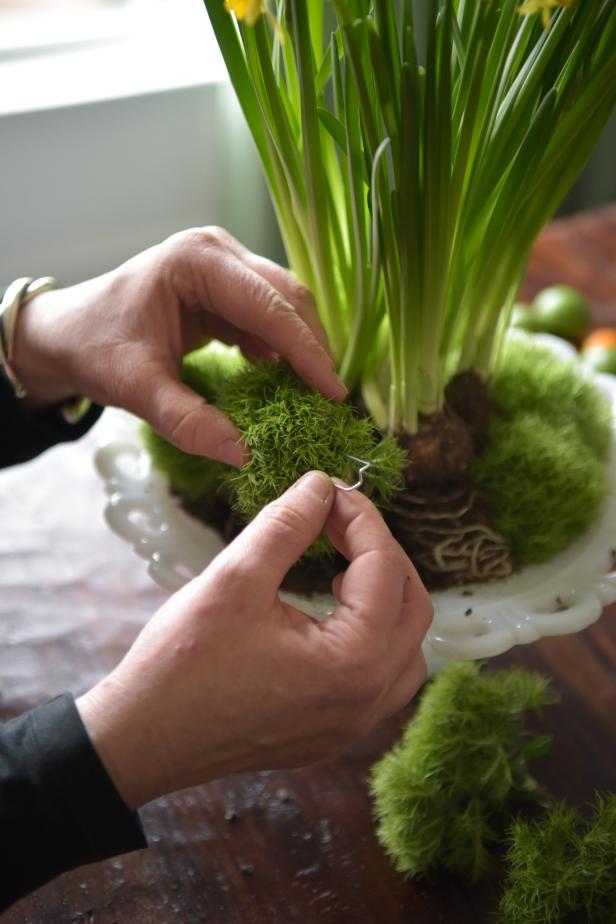 Flynnside Out Productions
Cover With Dianthus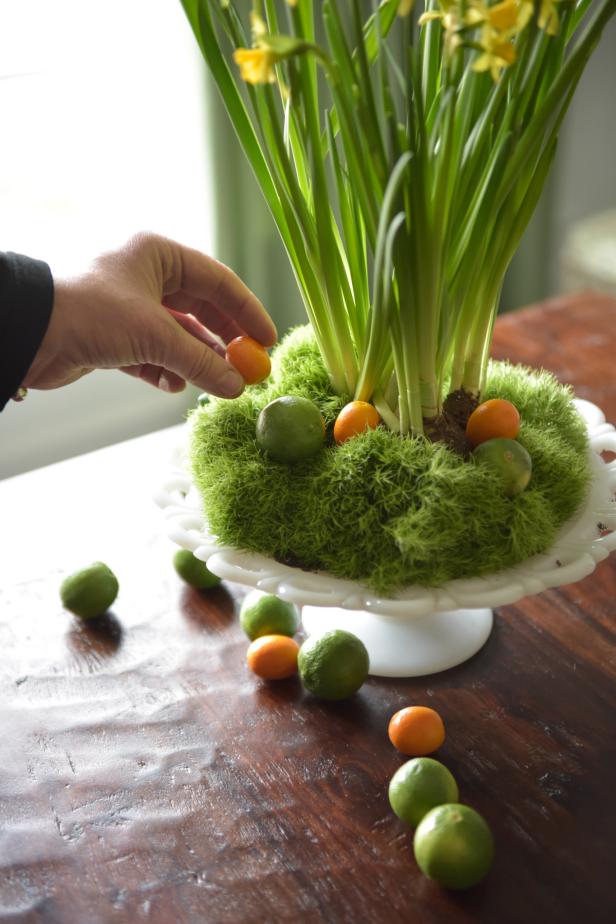 Flynnside Out Productions
Add Fruit