Jute-Wrapped Pencil Holder
An empty can and bit of twine are all you need to create this handy pencil holder.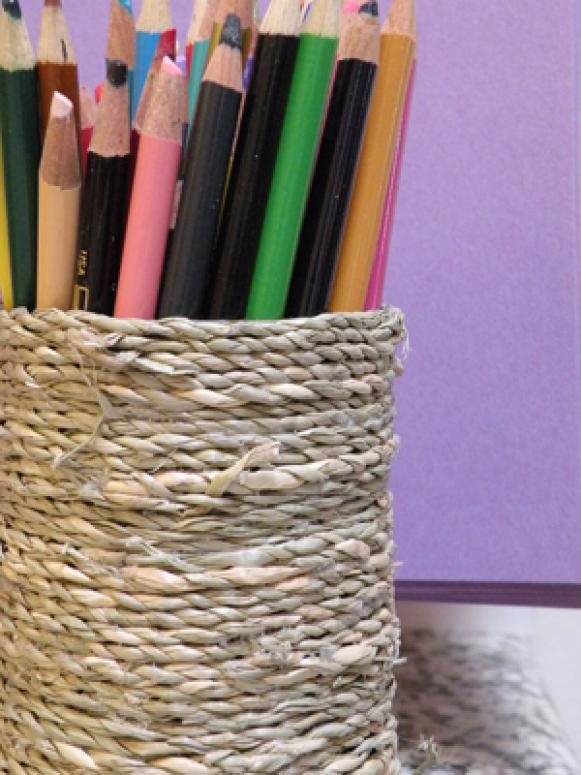 Share-My-Craft_houseofhepworths-twine-can_s3x4
empty aluminum can
jute twine
glue
rasp or steel wool
Thoroughly wash and dry empty can. If can has a jagged or sharp edge, smooth it with a rasp or steel wool.
Beginning at the bottom of can, securely glue end of twine and begin wrapping jute around can, gluing as you go.
When you reach the top, tuck loose end under previous row of wrapped twine and securely glue down.