How to Turn Street Signs Into Nesting Tables
Here's how you can recreate this impressive flea market flip from HGTV Magazine.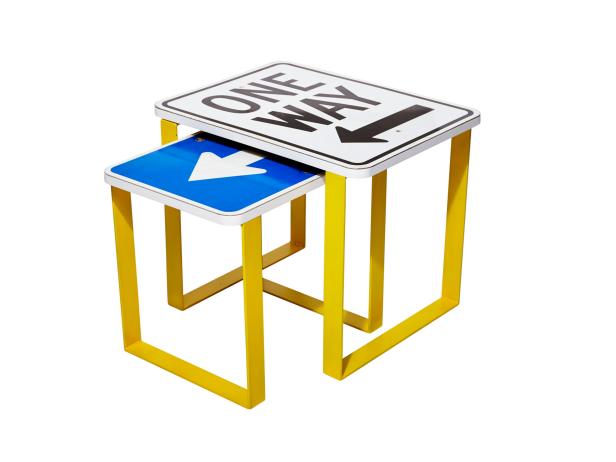 Flea Market Flip: Nesting Tables
HGTV Magazine shares 6 impressive flea market flips.
Trace the signs (we found ours on Etsy and eBay) onto a ¾-inch-thick piece of MDF. Have a hardware store cut them out for you. Sand each MDF panel's edges.
Prime the panels' edges, and brush a little primer on their tops and bottoms. Let dry.
Lay the panels facedown, and, using a pencil, draw a line along the shorter ends of each panel where the table legs should go. The lines should be about 1 inch from each panel's edges.
Attach the legs to the underside of each panel using construction adhesive, such as Liquid Nails, and #10 x ⅝-inch screws.
Adhere a sign to the top of each panel with construction adhesive. Let dry.