How to Turn Old Luggage Into Pretty Storage
Here's how you can recreate this impressive flea market flip from HGTV Magazine.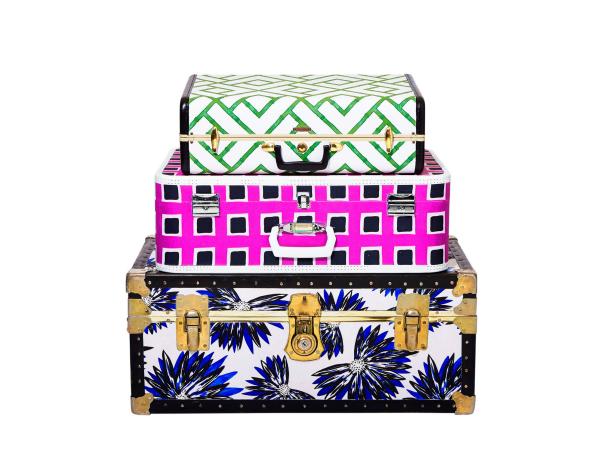 Flea Market Flip: Pretty Storage
HGTV Magazine shares 6 impressive flea market flips.
Tape off the suitcases' hardware and trim.
Paint the entirety of each suitcase with one coat of primer. Let dry.
Remove the tape. Paint the handles and trim as desired. Let dry.
Cut separate pieces of fabric (a bit larger than the area you want to cover) for the tops, bottoms, and sides of the suitcases.
On each suitcase, adhere the fabric using decoupage medium and a foam brush, working one section at a time. Cut out a slit over each piece of hardware so it can pop through. Smooth out the fabric, and brush a coat of decoupage medium over the top. Let dry. Using a crafts knife, cut away the excess fabric around the hardware and trim.