How to Reinvent an Old Lamp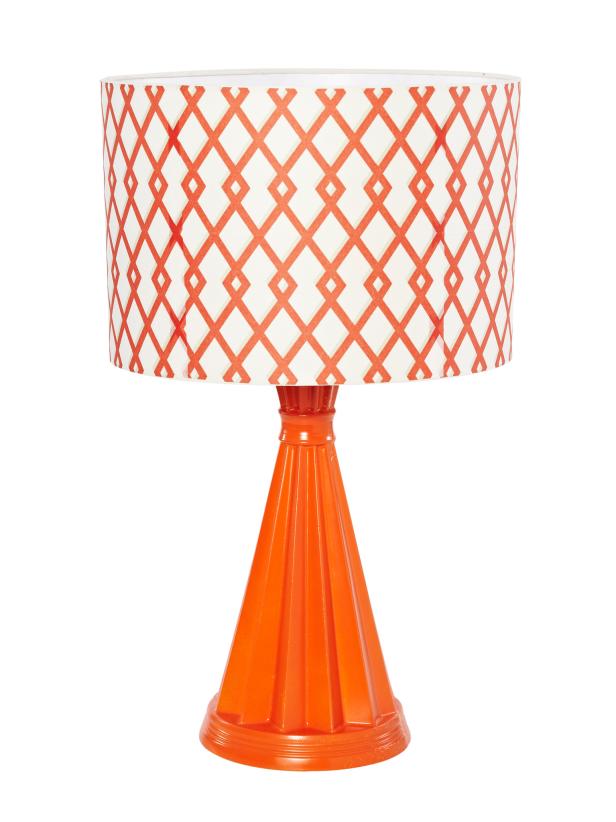 Orange Lamp With Patterned Shade
Try this DIY from HGTV Magazine's Flea Market Flip Blowout!
painter's tape
spray paint
paper napkin
scissors
iron
spray mount
Tape off the harp, bulb socket, and cord with painter's tape. Spray-paint the base. Let dry, then remove the tape.
Unfold a paper napkin and cut off the perforated edges. The napkin will start to separate. Pull off the printed top layer and discard the rest. Repeat with more napkins.
Iron the napkins on a very low setting to remove any creases. Trim the top and bottom edges so the napkins are the same height as the drum shade. Adhere to the shade with spray mount, overlapping the edges of the napkins if needed to create a continuous pattern.