Host a fun backyard party with these customized piñata letters from HGTV Magazine.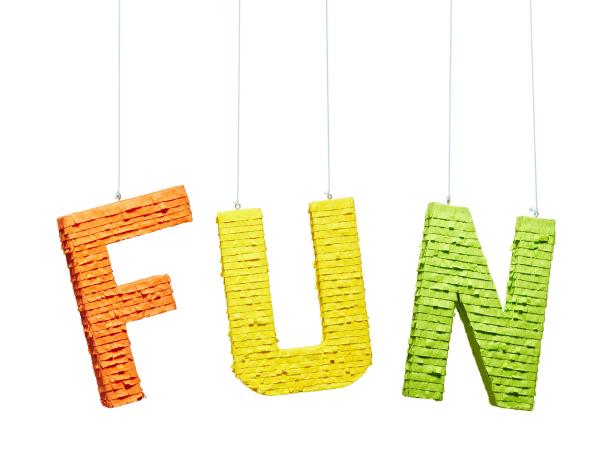 Fun Party Letters
Hosting a party in the backyard (or on a patio, porch, deck—we aren't picky) is easier than ever with these bright ideas from HGTV Magazine's editors and experts. Drop the fuss, and have some fun.
12" papier-mâché letter, $5, joann.com
81' crepe paper streamers in kiwi green, $1 each, partycity.com
crafts knife
candy
glue stick
scissors
eye hooks
superglue
string
Cut a flap on the top of each hollow papier-mâché letter with a crafts knife. Fill with candy. Tape flap closed.
Use a glue stick to affix crepe paper to the letter.
Fold strips of the same color crepe paper in half. Use scissors to snip 1/2-inch-wide fringe on the folded edge. Glue on fringe. Trim excess.
Screw one or two eye hooks into the top of the letter. Add a dab of superglue to secure, and let dry. Tie on a string and hang.