How to Make Fabric Holiday Topiaries
Make these fabric Christmas topiaries without using your sewing machine.
1-2 yards holiday-inspired fabric
2-3 foam cones
straight pins
feather topper
hot glue gun and sticks
Attach Square Fabric Piece
Cut a 2-inch square piece of fabric. Attach it to the top of the topiary with straight pins.
Cut about a 2-inch strip of fabric. Fold in in half to create a seam.
Pin folded fabric strip (open ends at the bottom) to the top of the cone (image 1). Tightly wrap the fabric strip around foam cone, and attach with straight pins every so often to keep fabric strip in place (image 2). When you reach the bottom, pin excess fabric into the bottom of the cone. Attach feathers or another embellishment to the top with hot glue (image 3).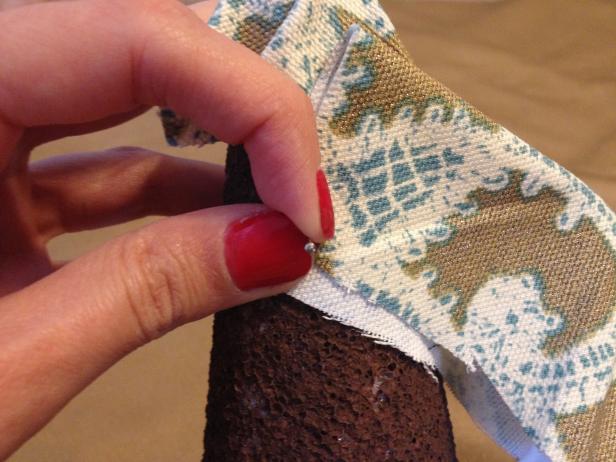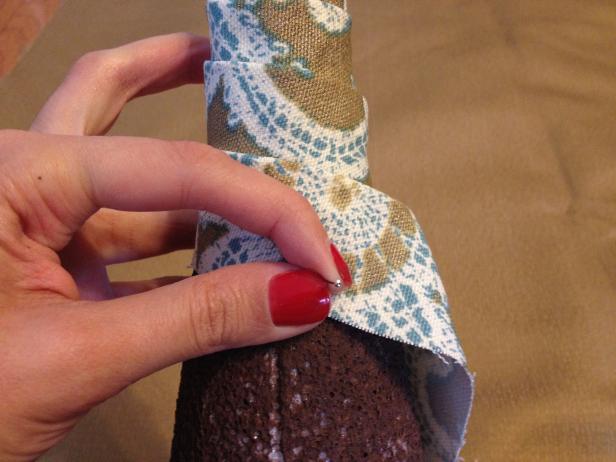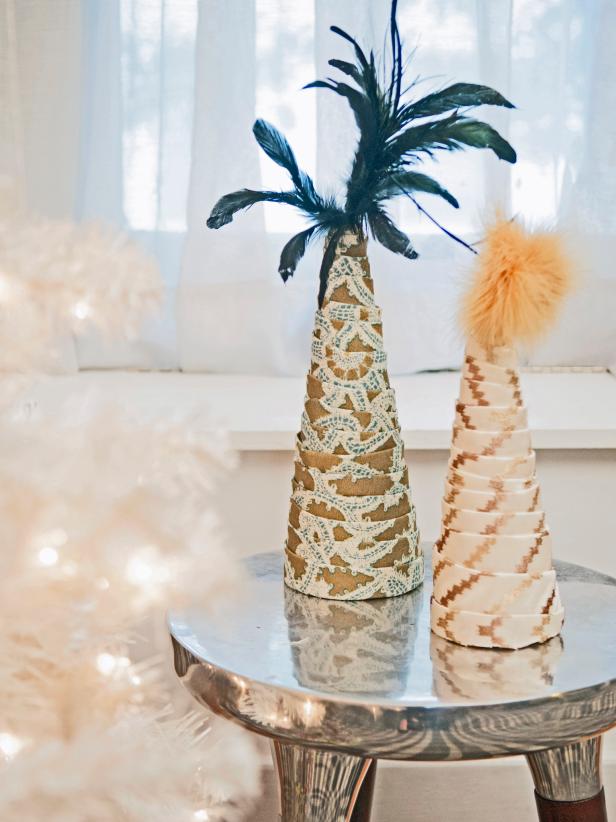 Sarah Busby, 2013, Scripps Networks, LLC. All Rights Reserved.
Holiday-Inspired Tree Topiaries
Make a no-sew tree topiary this holiday season using HGTV HOME fabric.