How to Make a Fabric Baby Rattle
This makes the perfect handmade gift for baby since they love contrasting colors, interesting sounds and soft textures.
sewing machine
iron-on inkjet printer paper
home printer
cotton duck fabric
jingle bells
3 patterned fabrics, 1/2 yard each
scissors
white thread
polyester fiber
Print out an animal image onto iron-on paper (You can purchase graphics on Etsy as a downloadable file). Iron the animal image onto the cotton duck fabric following instructions on the iron-on paper packaging.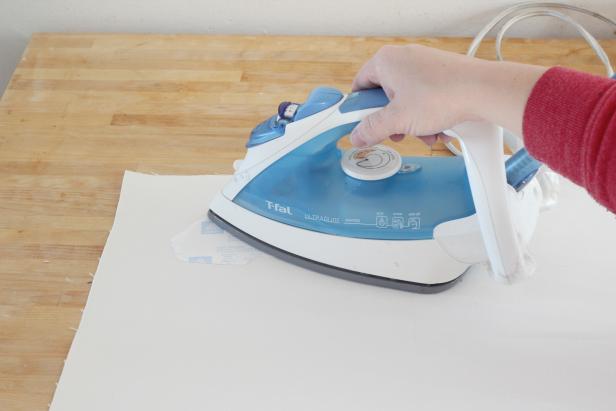 Animal Rattles DIY
Supplies: Sewing machine, iron on ink jet paper, home printer, cotton duck, jingle bells, three brightly colored patterned fabrics, scissors, white thread, polyester filling. Step 1: Print out three images of animals onto the iron on paper. I bought these cute graphics on Etsy as a downloadable file. Step 2: Iron the animal image onto the cotton duck.
Cut a rectangle shape around the animal, leaving 1" of space between the animal and the edge of the fabric. Use this as a guide to cut the patterned fabric for the back of the rattle.
Place the cotton duck fabric flush on the patterned fabric (animal image and patterned side should be touching), and sew together 1/4" from the edge. Leave a 1" opening on one side.
Turn the rattle right side out, and fill with polyester fiber and a few jingle bells (Image 1). Pin the opening closed (Image 2).
Sew all the way around the rattle 1/4" from the edge. Repeat with other patterned fabrics.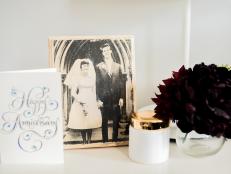 Transfer a wedding photo onto wood to make the perfect anniversary gift.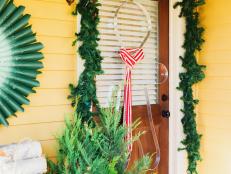 Traditional holiday door decor gets a playful upgrade with this charming DIY aluminum gingerbread man that resembles everyone's favorite seasonal treat.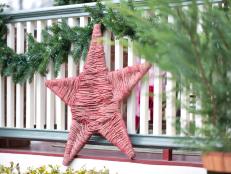 This inexpensive holiday star made from paint sticks and jute adds rustic charm to any holiday decor.