Recreate a pillow from an HGTV Magazine cover shoot for your own home.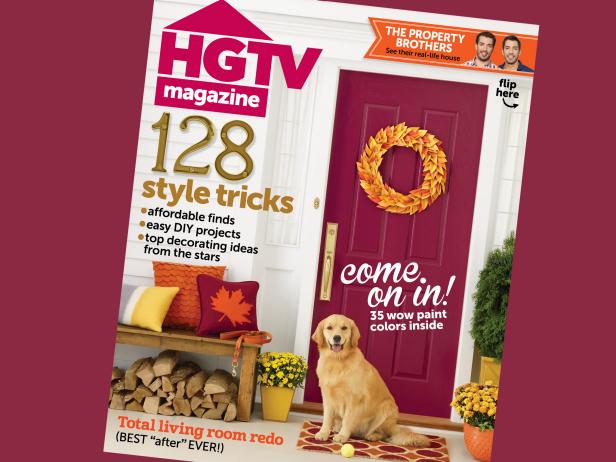 Color Cover of HGTV Magazine November 2014
Color Cover of HGTV Magazine November 2014
It's hard to notice anything but Sophie, the sweet golden retriever on the cover of the November 2014 issue of HGTV Magazine, but next to her are some equally fluffy pillows. Below you can find the steps to make the leaf pillow on the bench—the perfect addition to a fall front porch.
leaf template (download below)
20" x 20" piece of felt
tailor's chalk
scissors
fabric glue
20" x 20" pillow cover
Trace the template onto the felt with tailor's chalk, then cut out the leaf shape.
Dab fabric glue along the edges of the felt leaf, then center the leaf on the pillow cover and press down. Let dry overnight.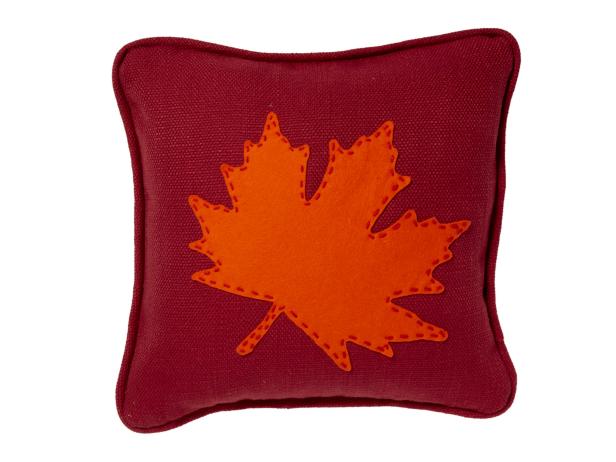 Fall Leaf Pillow
Learn how to make this leaf pillow from the cover of HGTV Magazine's November 2014 issue.