How to Dry Popular Flowers
Use these tips to keep your garden "alive" long after the flowers have stopped blooming.
Dried floral arrangements add beauty and keep the memory of your garden alive year-round. Here are some secrets for drying your favorite flowers. Keep in mind that most flowers continue to mature during the drying process; the trick is to pick flowers that haven't fully bloomed. Also, since humidity levels vary from region to region, drying times may vary as well.
Pick lavender when the bottom flowers are just beginning to open. Air-dry the flowers in an empty vase for three to four days.
Since these delicate blooms tend to curl, it's best to dry pansies in a flower press for four to five days.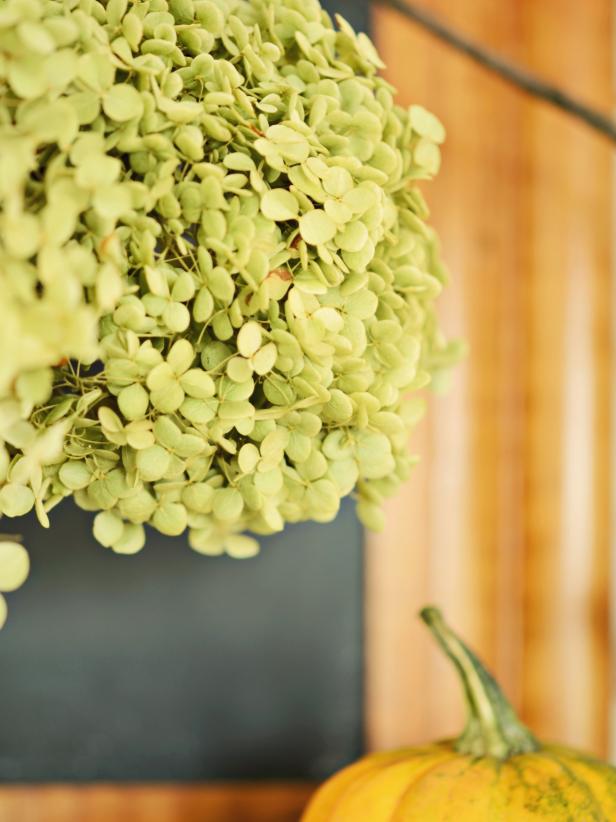 Dried Hydrangeas for Fall Decor
Fresh flowers are beautiful but they can be expensive and need to be replaced every few days. Late-summer hydrangea blooms can be dried and used throughout the fall season and beyond.
Pick these flowers after the first frost and air-dry them upside down. Another option: Put stems in a small amount of water and place the container in a cool, dark spot until the flowers have dried naturally.
To keep the shape of a rose, it's best to dry it in silica powder. You can also air-dry roses in bloom by hanging them upside down in a dark room for as long as 10 days.
Choose smaller flowers when drying sunflowers. Air-dry the stalks upside down in a warm, dry space for five days. The warmer the area, the better the sunflowers will dry.
Globe amaranth comes in seven colors and dries remarkably well, keeping its color for years. Pick this flower at its prime and air-dry it upside down.