How to Brighten a Blah Chair
Here's how you can recreate this impressive flea market flip from HGTV Magazine.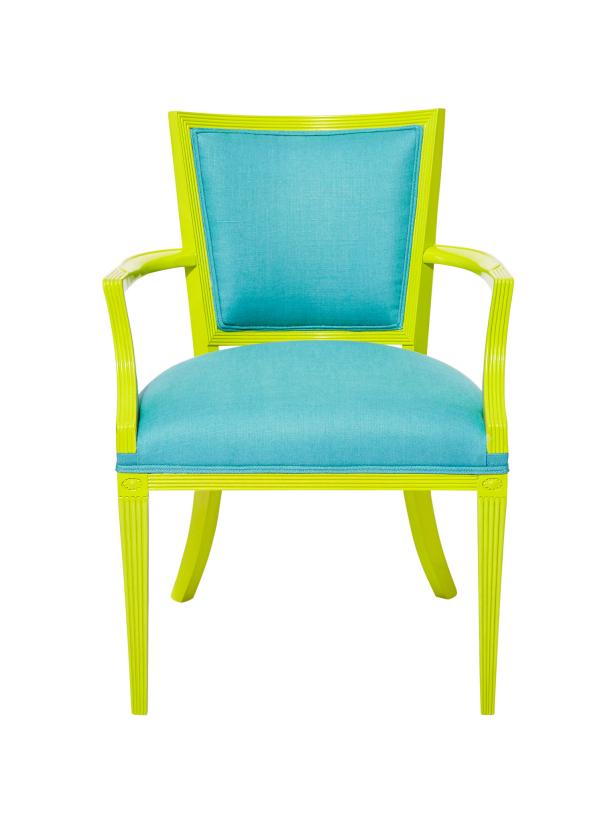 Flea Market Flip: Bright Chair
HGTV Magazine shares 6 impressive flea market flips.
Bring the chair to a professional upholsterer. To save a little money, you can rip off the old fabric and paint the frame yourself. We used a high-gloss latex paint.
Our upholster plumped up the seat, then covered the chair in linen and added a double-welt trim.