How to Add Tissue Paper Flowers to a Simple Holiday Gift Bag
Step up your gift-giving game with HGTV Magazine!
Click through this slideshow to see how to fold tissue paper accordion-style to make the flowers.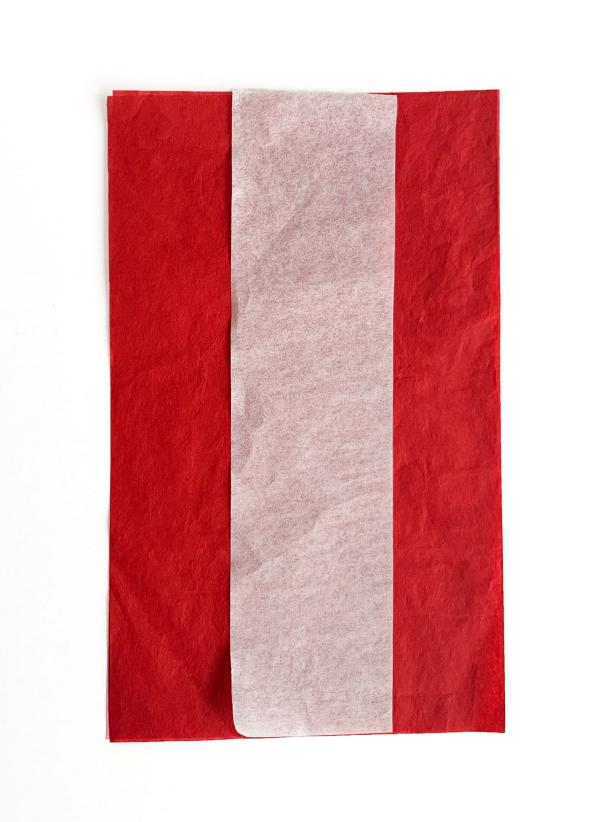 STEP A: Start with two 12" x 20" pieces of tissue paper in contrasting colors; we used red and light pink. Fold the red tissue paper in half to create a 6" x 10" rectangle. Cut the pink tissue paper to a strip that's 2-1/2" x 10". Center the pink tissue paper on top of the red.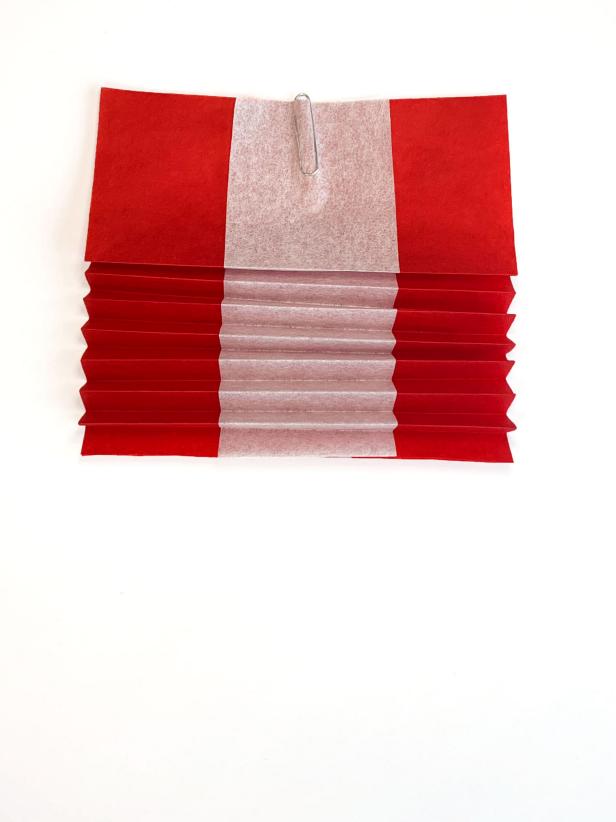 STEP B: Paper clip the tissue paper together at the top edge, as shown. Begin folding accordion-style, starting at the bottom, making each pleat about 1/2".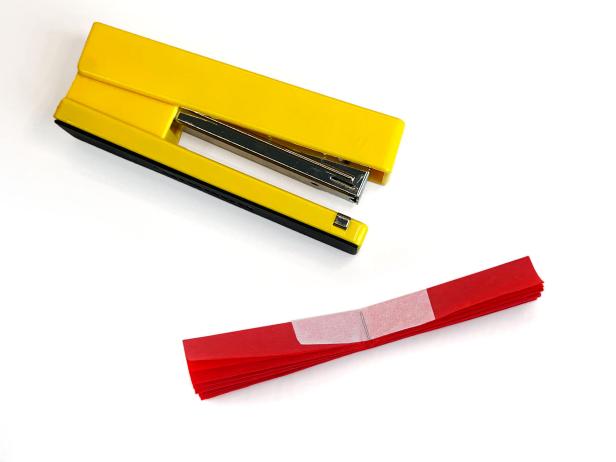 STEP C: Once you're finished folding, staple the stack widthwise in the middle, so the staple is about as wide as the stack. (Make sure not to staple it lengthwise or it won't unfold properly.)
STEP D: Trim the ends into points as shown (you'll cut a small triangle off each side).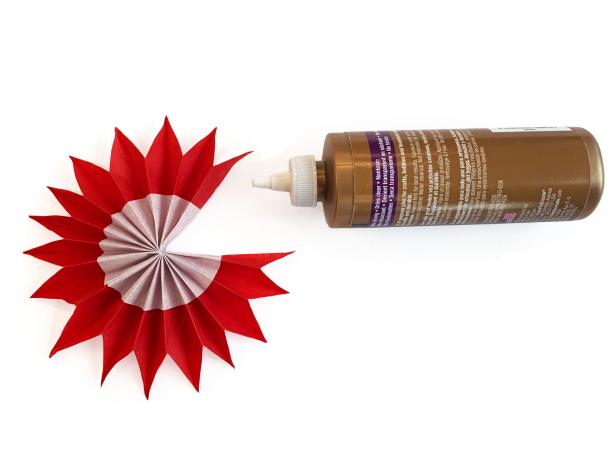 STEP E: Fan out the pleats; glue the edges together so the flower forms a circle.
Cut out leaves from green scrapbook paper and fold down the center so the edges pop up.

Attach the paper flowers and leaves to the bag with hot glue.