How to Add Racing Stripes to Nesting Tables
The DIY experts at HGTV Magazine recreated this flea market find. Here's how you can, too.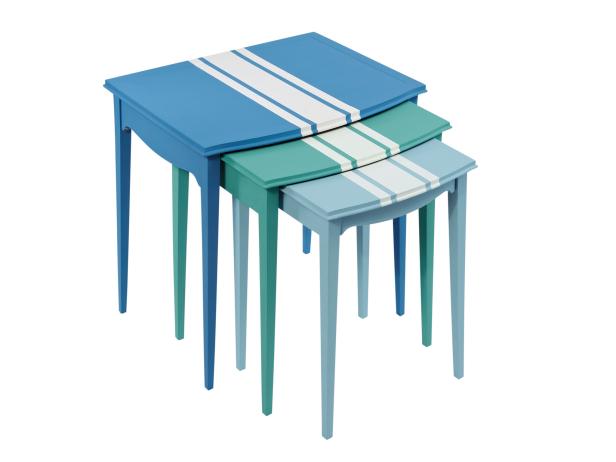 Racing Stripe Nesting Tables
Try this DIY from HGTV Magazine's Flea Market Flip Blowout!
paint (one color per table)
paintbrush
delicate-surface painter's tape
white paint for stripes
Paint each table a different color, and let dry.
Use delicate-surface painter's tape to tape off a 2 1/2-inch-wide stripe down the center of the table and a 1-inch-wide stripe on each side of it. Fill in the stripes with at least two coats of white paint. Remove the tape while the paint is still slightly wet. Let dry.