DIY It! Rainbow Jelly Beans Create a Perfectly Playful Spring Terrarium
Create the cutest (and most colorful!) garden party where kids' craft supplies and jelly beans take center stage.
large terrarium
assorted jelly beans
green washcloth
4 colored pencils
pipe cleaners
mini pom-poms
cotton thread
card stock
accessories (we used: llama salt shaker + mini dining set)
air plants
battery-powered fairy lights
scissors
pen or marker
hot glue gun
Layer various colors of jelly beans in a rainbow pattern (or any pattern of your choosing) until you fill the terrarium halfway.
Use the bottom of the terrarium to trace a circle on the washcloth with a marker or pen, then cut out. Cut four small slits (about 2 to 3 inches apart) around one half of the washcloth. Your pencil "stakes" will go in here, keeping the garden scene in place. Put the washcloth on top of the jelly beans to create the look of grass.
You can be as creative as you want here. Use colored pencils to create the yard stakes. We dressed ours up with miniature pom-poms and twisted pipe cleaners.
Create a festive, miniature party banner by cutting out tiny triangles. (We made things a bit easier by cutting out pre-made shapes from a gift bag.) Line up the triangles and write out your message (Image A). Glue each triangle onto the cotton thread (Image B), attach the banner to the pencil stakes with glue (Image C), then stick the stakes into the jelly beans through the holes in the washcloth (Image D).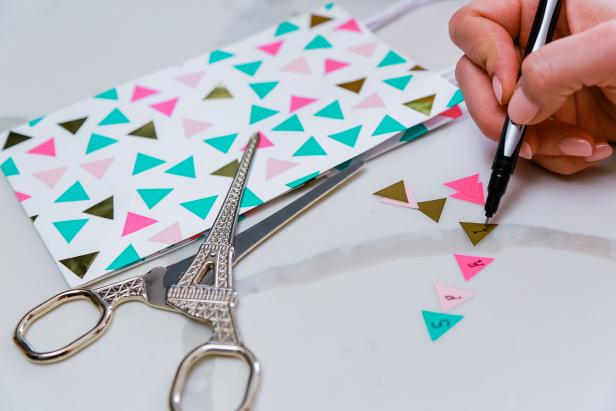 Tomas Espinoza Photography
Image A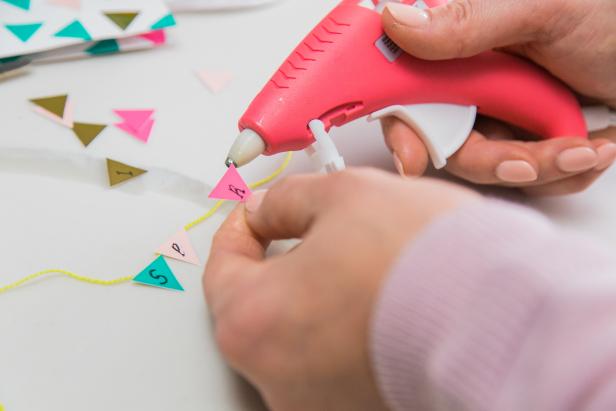 Tomas Espinoza Photography
Image B
Tomas Espinoza Photography
Image C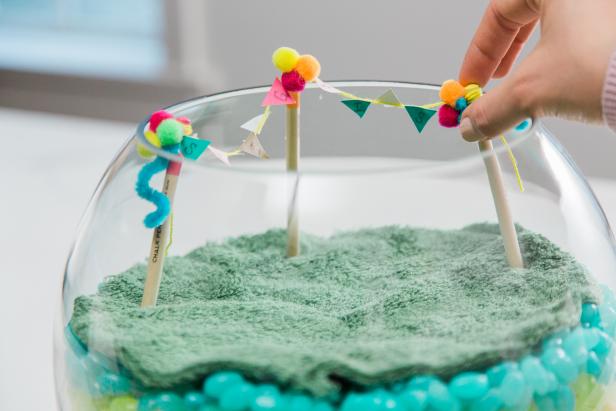 Tomas Espinoza Photography
Image D
String in the String Lights
Now, this is a bit tricky but worth it. If you start the string lights at the "front" of the scene, then they will end at the "front" as well. We pushed the battery pack down into the jelly beans below the llama to make it easy to get to. You can also trail the battery pack out of the rear of the terrarium (up and over the rim) if you don't want to be in and out of the bowl all the time. Tip: Choose lights with a timer setting so you can pre-set it when you turn them on.
Add in your tiny accessories. We used a tiny toy dining set, a llama salt shaker and two air plants that double as mini palm trees to create a fun-sized garden scene that's warm-weather ready.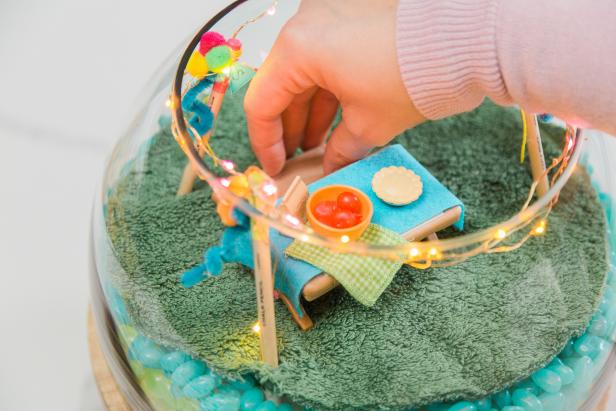 Tomas Espinoza Photography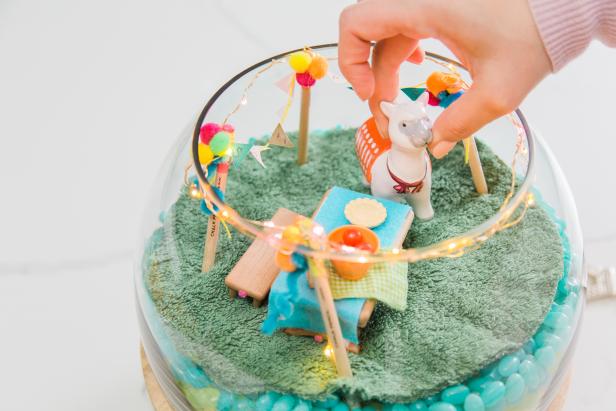 Tomas Espinoza Photography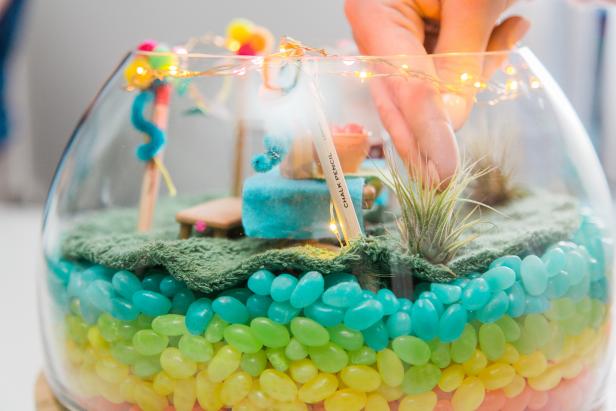 Tomas Espinoza Photography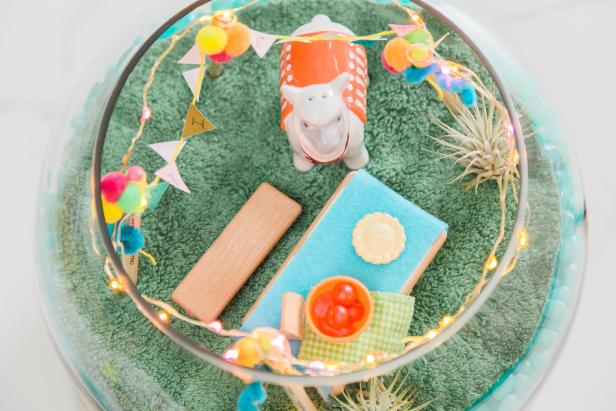 Tomas Espinoza Photography