Downloadable Sticker Letters
Can a dated, dingy painting be turned into a gallery-worthy piece you'll love to show off? HGTV Magazine says, 'Absolutely'!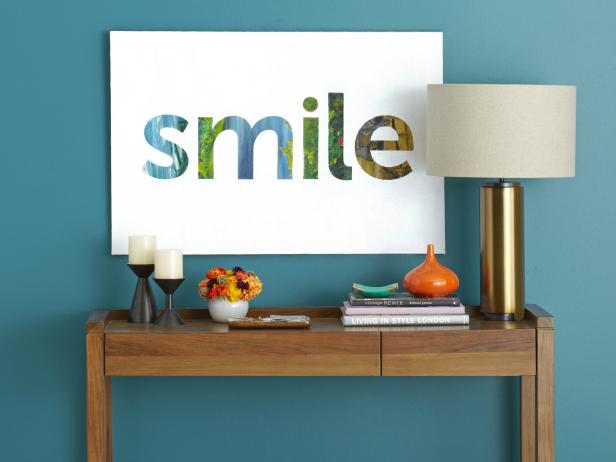 Upcyled old Painting
Learn how to customize a discarded painting from HGTV Magazine
Check out this amazing transformation and the simple how-tos here and in the November 2014 issue of HGTV Magazine, then click below to download your own templates and get started. To create your artwork, download the letters and punctuation marks to spell out your phrase, then print them onto 8 1/2" x 11" label paper. Click below for the letter templates, plus templates for a period, a question mark, and an exclamation point. Make sure to scale the letters before printing so they'll fit the proportions of your painting.