Downloadable Block-Letter Template
Looking for a slam dunk gift this Mother's Day? Try crafting this monogrammed makeup bag from HGTV Magazine.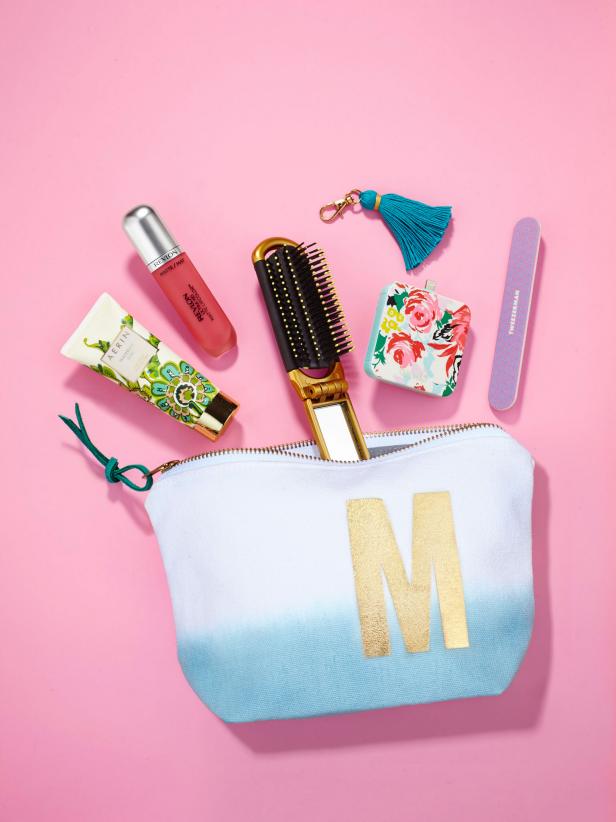 Mother's Day DIY Makeup Bag Gift
HGTV Magazine shows you how to craft the ultimate Mother's Day gift. A Mother's Day slam dunk: a DIY cosmetic pouch filled with essentials she'll love.
Christopher Coppola/Studio D; Crafting by: Ashley Page Norton
Check out this genius gift idea from HGTV Magazine's May 2016 issue, then click the link below to download a full alphabet of block letters. Using the template as a guide, cut the initial of your choice out of iron-on gold vinyl. Apply the letter to the pouch following the package instructions.