Make Your Own Woven Wall Hanging
Vintage-inspired flat-weave textiles are back in style and we couldn't be happier. Make your own custom wall hanging using a wooden handloom and various colors of yarn. Embellish with the season's hottest trends – fringe and stripes.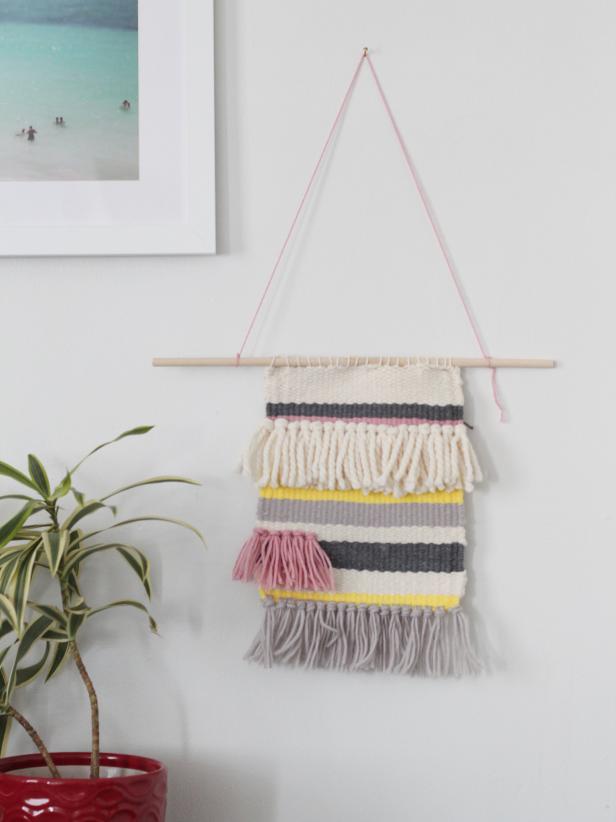 Wall Tapestry
Use a wooden handloom to create a custom, woven tapestry for your wall. Use any colors or types of yarn to create stripes and fringe. This project can easily be finished in a few nights while watching your favorite TV show.